It's here.
Friday is the day that Apple fanatics finally get their hands on the new iPhone 7 and iPhone 7 Plus — if they were one of the lucky ones, that is.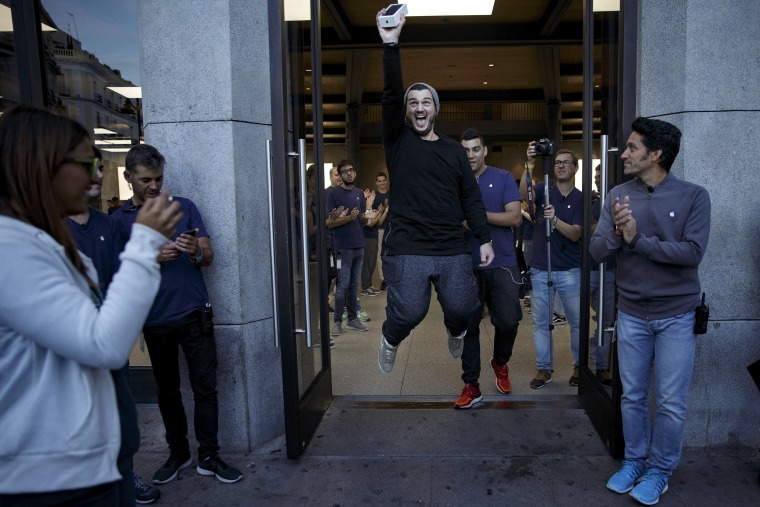 The new smartphones are coming to customers who managed to pre-order them as soon as the window opened last Friday.
Apple announced Thursday the first batch of iPhone 7 Plus devices had already sold out in all colors. Initial quantities of the smaller iPhone 7 are also sold out in jet black, the company said.
But that hasn't deterred people from camping outside Apple stores anyway, hoping to be among the lucky few to buy from the inventory the stores might have on hand. Would-be customers were lining up as early as Thursday morning outside Apple's store in Union Square, San Francisco.
Related: Should You Wait ... for the iPhone 8?
Customers in Asia and Europe were already unboxing their new devices early Thursday. Apple fans in Sydney, Australia, reported that there were no iPhone 7 Plus models available without pre-ordering.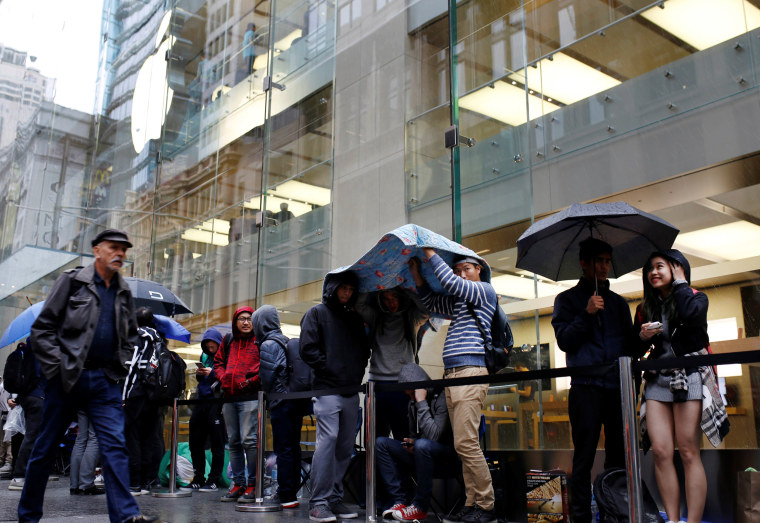 Carriers have also been quoting delivery estimates of two weeks to a month, depending on the model and color.
While the new iPhones look similar to the iPhone 6 and iPhone 6s, they have one very noticeable difference — the absence of a headphone jack.
"When you have a vision for how the audio experience can be ... you want to make it as great as can be," Apple's senior vice president of marketing, Phil Schiller, said when he unveiled the phones this month in San Francisco.
The lack of a traditional 3.5mm headphone jack will require wireless headphones, an adapter to plug in to the phone's Lightning port, or compatible earbuds.
However, adjusting to a new cordless lifestyle shouldn't be too much of a stretch for customers. The new iPhones come with earbuds and an adapter so older headphones can still be used.
Those opting for the larger iPhone 7 Plus will want to get acquainted with its dual cameras, which create richer photos and capture the depth in a shot when they're used together.
Both iPhones also have waterproofing. However, it's not advisable to take your phone with you in the shower or for a swim.