"Today we're finally gonna talk about that Facebook phone," quipped Mark Zuckerberg, Facebook CEO, addressing rumors of the social network's mobile aspirations that have swirled for at least five years, if not more. Zuckerberg was on stage in Menlo Park, Calif., to reveal Facebook Home, a new launcher that turns Android phones into Facebook phones.
The service — available for download April 12 from Google Play — loads when your phone starts up, and basically swaps out your home screen with its own interface.
You can browse Facebook straight away, but if you tap your face icon, you see options to go to the app menu or messaging. The app launcher is customized, but includes Android apps from Google Play, or ones you downloaded from the Internet. (These are not Facebook apps, like the games you'd play on the Facebook website.)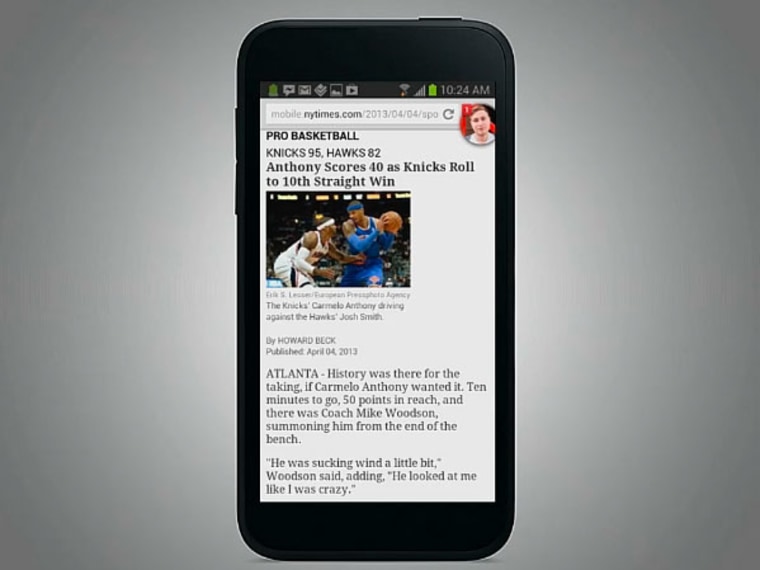 "Cover feed" lets you scroll through updates, with huge, upright-oriented photos. If a post has comments, you can tap to see all of the comments, and respond to comments inline. There is also a notification pane, with SMS, messages and the most important posts appearing there.
"Chat heads" is a persistent messaging widget that appears in other apps. Facebook demonstrated a chat head over a New York Times app, and showed how a whole conversation can happen without leaving the app.
Some Android phones will have access to the free software, but HTC and AT&T will release the first phone with Home pre-installed, appropriately named the HTC First. It will go on sale April 12, and is available for preorder now from AT&T.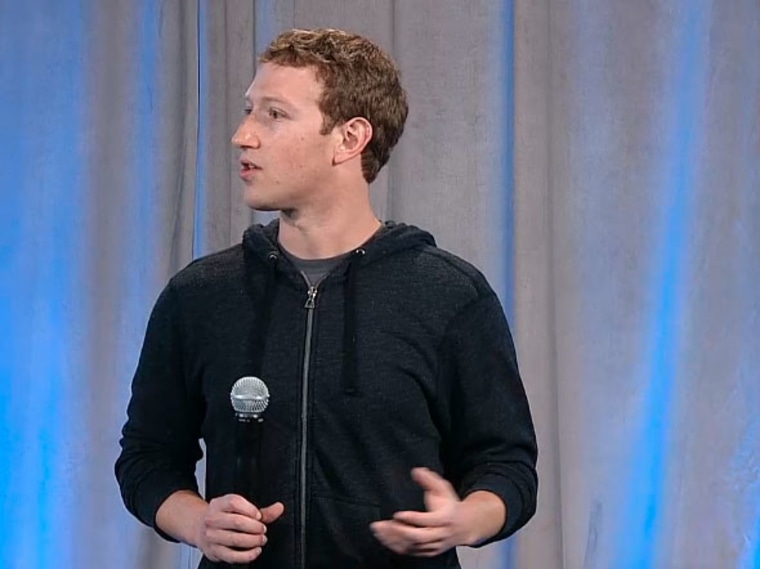 In the coming months, Home will also work on the HTC One X, HTC One X+, Samsung Galaxy S III and Samsung Galaxy Note II, as well as on the forthcoming HTC One and Samsung Galaxy S4 as well as on more devices.
Why didn't Facebook opt to build its own phone? "A great phone might sell 10 or 20 million units at best, but our community has over 1 billion people. Even if we built a really good phone, we'd only be serving 1 percent" of Facebook users, said Zuckerberg.
So Facebook is aiming at the home screen of every Android phone. "It sets the tone for your whole experience," he said.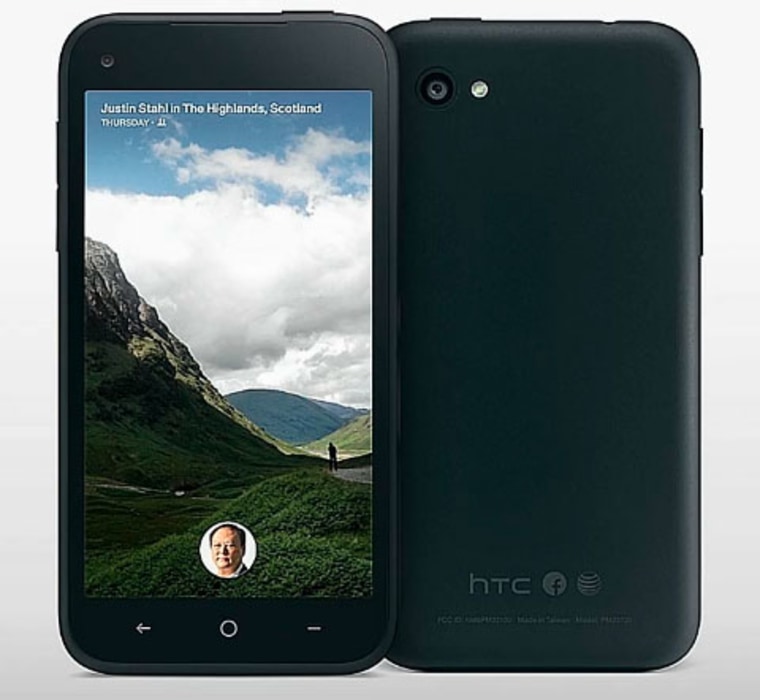 "They have tried this before with little success," analyst Jeff Kagan said, pointing to previous smartphones with physical Facebook buttons.
Don't expect to see Facebook Home for Apple's iOS. Unlike Google, Apple does not allow launcher apps like Facebook Home.
With Home, Facebook is after the 750 million Android devices out there (actually, that number was released in March, odds are that there are significantly more activated Android devices at this point).
As long as the device has access to the Google Play store, it'll have the opportunity to become a "Facebook Phone."
And that's the catch: With so much functionality, will Facebook Home fly in the face of Google, by taking over the aspects of Android that Google — the mobile operating system's lord protector — tends to control?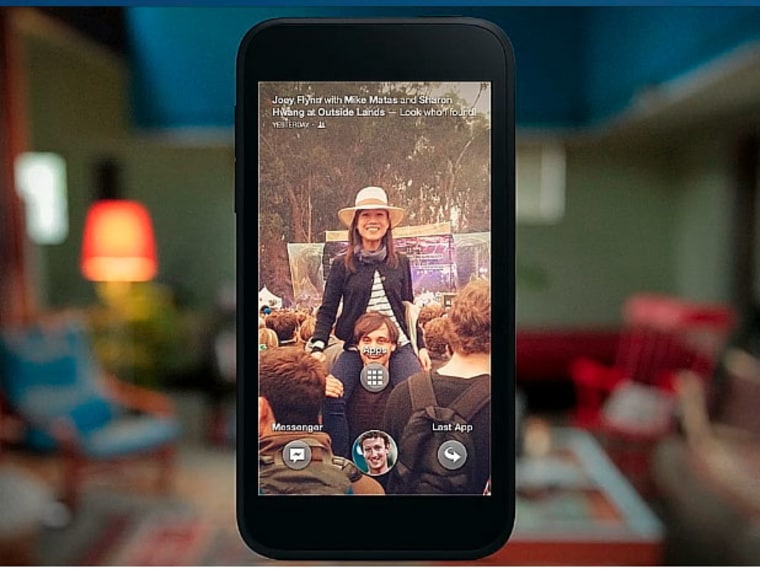 "The reaction from Google will be interesting to see," mobile industry consultant Chetan Sharma told NBC News. "There's obviously overlap ... It seems to Google that it's underpinning their Google+ efforts. Longer term, I don't see them letting it go and letting other people do their work."
Additionally, Facebook doesn't just give Google+ a swift kick — the social giant's gotta make some money, so odds are that it won't stop its invasion of Android with just the Facebook Home launcher.
Messaging, video chat, photos, these are services that Google may begrudgingly share with Facebook, because other software available in the Google Play store offers similar functionality.
But what happens when Facebook tries to push its own monetized apps — Zynga games, for instance — through the Facebook interface? That could prove to be the ultimate showdown with Google.
"Google takes their commitment to openness on Android seriously," Zuckerberg told reporters.
"Their operating system is designed from the ground up to support these things. It is theoretically possible that they will go back on [keeping it open], but I don't think this will happen. … It would have to be a 180 (degree turn) on their philosophy."
You can view the entire Facebook Home presentation keynote here.
A demonstration of Facebook chat heads:
Facebook Home on the new HTC First: