California state officials released reports Thursday detailing six accidents that involved self-driving car prototypes, reversing a policy that shielded details of how the next-generation technology is performing during testing on public roads. The disclosure came after The Associated Press argued to the Department of Motor Vehicles that the agency was improperly withholding the information. According to the reports, most of the cars were in self-driving mode when the accidents happened, and the other driver caused the accident. None of the crashes was serious enough to cause injuries, either to the person the state requires to sit behind the wheel or people in the other cars.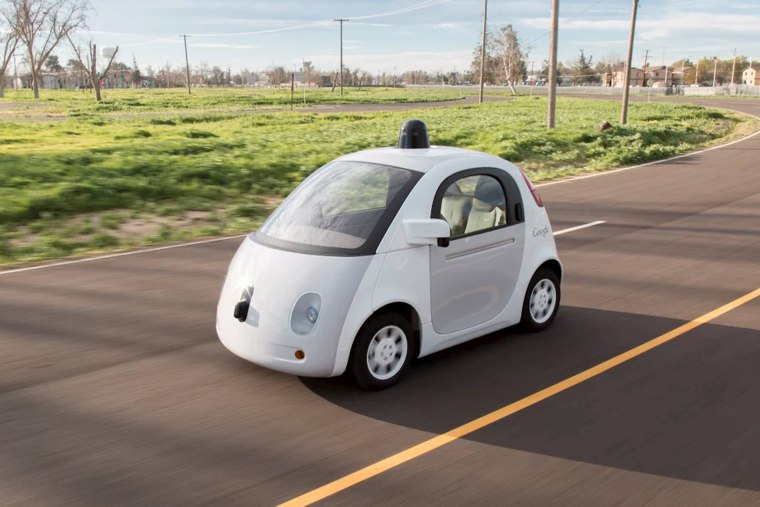 Led by Google, self-driving cars have been running on public roads since 2009. It was only in September, however, that the DMV officially began permitting the testing — and requiring companies to file accident reports — and until now, the agency wouldn't release those reports. On Thursday, the DMV said it had reviewed the request and determined they could release the reports as long as personal information such as the drivers' names is blacked out. The companies that operated the cars — tech titan Google and parts supplier Delphi Automotive — submitted their own accounts of the accidents.
Related: Not My Fault: Google Discloses Details of Its Self-Driving Car Accidents
Google self-driving car project leader Chris Urmson revealed in a blog post last month that its cars had been involved in eight other accidents between 2010 and July 2014. The documents that the DMV released Thursday offered few new details, other than the date and time of the accidents and the make and model of the other cars. According to the reports, five accidents involved Lexus SUVs that Google outfitted with sensors and cameras. The sixth involved an Audi retrofitted by Delphi. All were in the Silicon Valley cities of Mountain View or Palo Alto.
In four Google accidents, the Lexus was in self-driving mode. In the fifth, the SUV began braking when it sensed a 2015 Audi S6 had run a stop sign and was about to hit it; the Google employee behind the wheel took control just before the Audi hit the Lexus' right rear. The Delphi car was struck as it waited at an intersection.