The thinking caps we used to put on as kids may have been imaginary, but researchers at Vanderbilt University have built something that sounds a lot like a real one. Using a simple form of electrical stimulation, it seems to speed up the brain's natural learning process.
The team, led by psychologist Robert Reinhart, attached electrodes to the cheek and scalp of a number of subjects, then ran one of two types of gentle currents through the brain for 20 minutes (or imitated the feeling of the current, in the control condition). The subjects then were asked to perform a simple trial-and-error task, essentially guessing and trying to remember which buttons on a controller corresponded to colors that flashed on a screen.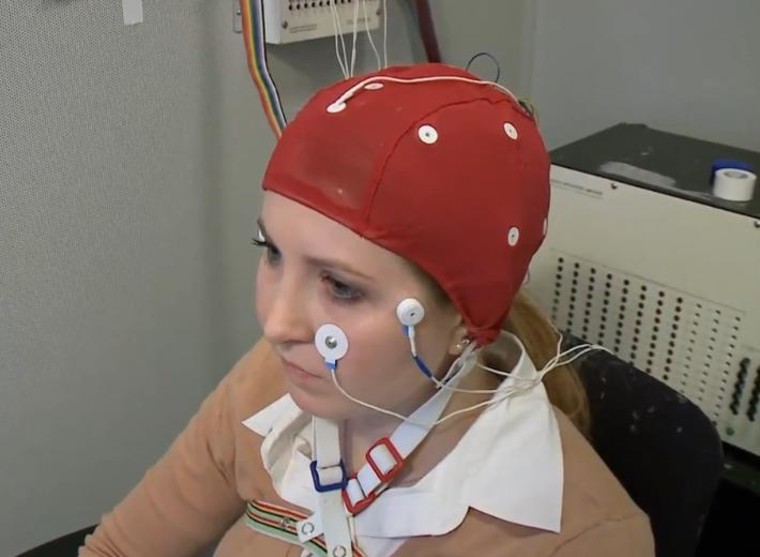 Amazingly, a small but reliable effect was observed: When the current was traveling one way (from scalp to cheek), subjects learned the material on average 4 percent faster. When the current traveled the other way, they learned it about the same amount slower.
It's well known that some currents increase the base response rate of neurons, and other currents decrease it. In this case, the researchers believe that basic corrective functions of the brain located in the medial frontal cortex — the parts that say "oops, I made a mistake and shouldn't do that again" — are made to operate more quickly, and consequently the learning process speeds up.
There's still lots to understand about the effect, starting with where exactly the stimulation is having an effect. Reinhart explained in an email to NBC News: "Because medial-frontal brain areas are richly interconnected (anatomically and functionally) to other areas of the brain, remote activations are likely."
In other words, the current may help light up other areas of the brain too, and only further study will provide more information.
Though it's not well understood, the effect is definitely there; it's a remarkably sci-fi development. You can see the thinking cap in action in the video below.