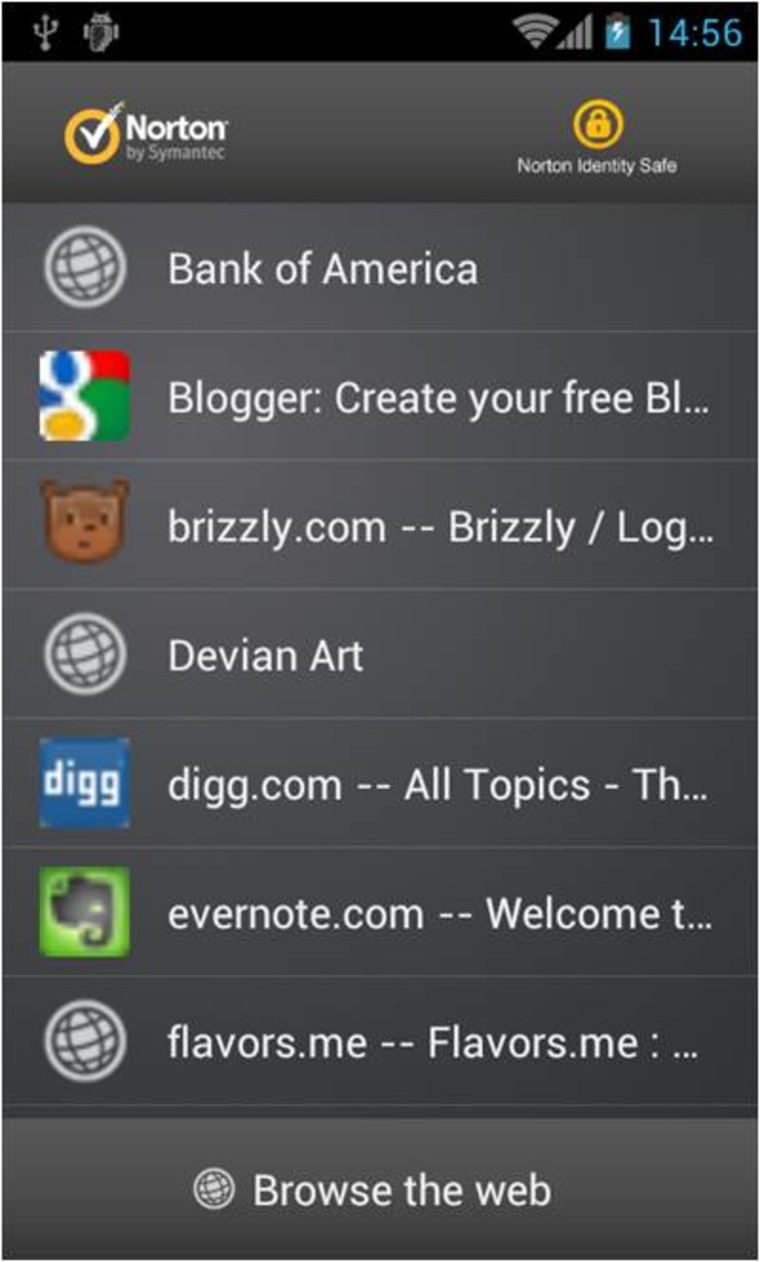 Just when you think you've got your five or 10 or 15 passwords locked down in your head, it's time for the monthly brain leak. Yes, 70 percent of us have forgotten a password in the past month, according to a survey by Symantec.

The maker of Norton security software polled 1,028 adults last month, and many of them said remembering usernames and passwords is among the most difficult challenges of modern-day life. 

"That may explain why people often resort to using weak passwords based on their pet's name, family member's name or birthday," Symantec said in a press release. "However, this puts consumers at risk of identity theft and loss of personal information when a hacker cracks one obvious password and gains access to all of their accounts. Others keep a physical list of passwords at home -- not much use for the 48 percent of people who access online accounts on-the-go from their mobile device."

"Too often, people turn to bad password habits –- using the same easy password for all of their accounts or writing down a list of passwords and taping it to the computer," said Marian Merritt, Norton Internet Safety Advocate, said in a news release.  "Even though passwords have been around for a long time, the sheer number we all have to remember is constantly increasing."

Indeed, password overload is daunting as our devices and need for passwords continue to multiply, from various computers to smartphones and tablets. There are software programs and apps are out there that can help users remember passwords, although a recent study from ElcomSoft, a Moscow-based password recovery company, found that many popular password protection programs for Apple's iOS and Research In Motion's BlackBerry did not adequately do the job.

Symantec's survey, of course, is tied to a new offering from the company called Norton Identity Safe. The program is free through October, and can be used across-the-board for "PCs, Mac computers, iOS devices such as iPhone and iPad, and Android devices," the company says.

Users who sign up for Norton Identity Safe before Oct. 1will continue to have a "free lifetime subscription to the service," a Symantec spokesperson said. It is not known what the cost of the service will be to new users after that time.

If you don't feel you can trust any program or company to help you with your passwords, work a little harder at creating more complex ones. Even if you didn't take part in "Change Your Password Day" earlier this year, you can still pick up some good advice here.

Check out Technolog, Gadgetbox, Digital Life and In-Game on Facebook, and on Twitter, follow Suzanne Choney.