It look less than 24 hours for the scavenger hunters of street art to track down the latest work by the infamous graffiti artist known as "Banksy" ... lovers embracing in a doorway, their faces illuminated by the smartphones which capture their loving gaze. It took less than five minutes via Google Image Search to find the dozens of identical stock photos depicting the postmodern isolation of digital intimacy ... or whatever.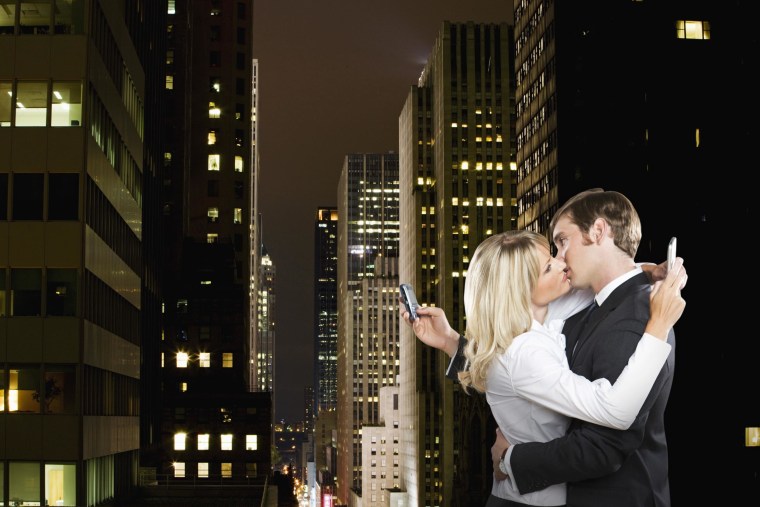 A photo of Banksy's estranged lovers first appeared Monday on his website, sans address or even a link to Google Earth. Regardless, it was quickly pinpointed on private property on Clement Street in Bristol, UK, the same city where another piece of street art believed to be by the mysterious artist appeared on Sunday on public property.
Old-timey government spooks are painted on a wall located three miles way from UK's electronic surveillance agency, GCHQ. They hold various types of retro recording equipment, seemingly surrounding the decrepit phone booth still standing there. While this mural hasn't yet been officially identified as a Banksy, maybe you can spot a theme.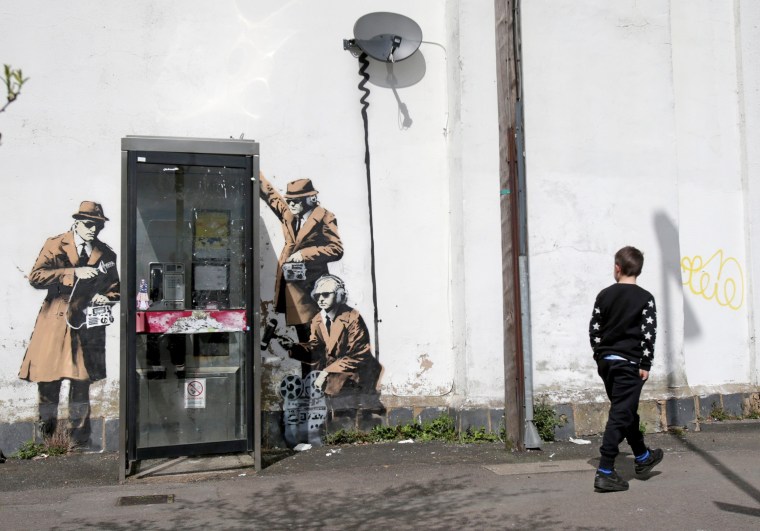 Then again, maybe Banksy isn't as subtle as a sledge hammer as some critics contend, and his latest work isn't about technology and capitalism and politics and oppression and blah blah blah. Maybe it's meant to inspire observers to turn inward and ask themselves one of countless other questions. Questions like:
Is Banksy having a fight with his girlfriend?
Does Banksy own stock in Getty Images?
Wait a minute ... is that Mulder and Scully?
Is Banksy doing "X-Files" fan art now?
If Banksy is doing X-Files fan art now, why doesn't he just post it on Tumblr?
When did Mulder and Scully get smartphones?
Only Banksy knows for sure.