We've all been there. You're tired, you're rushing to work, you're desperate for coffee and of course, the line is out the door. This might be why more and more people are pre-ordering their Starbucks through the company's mobile app.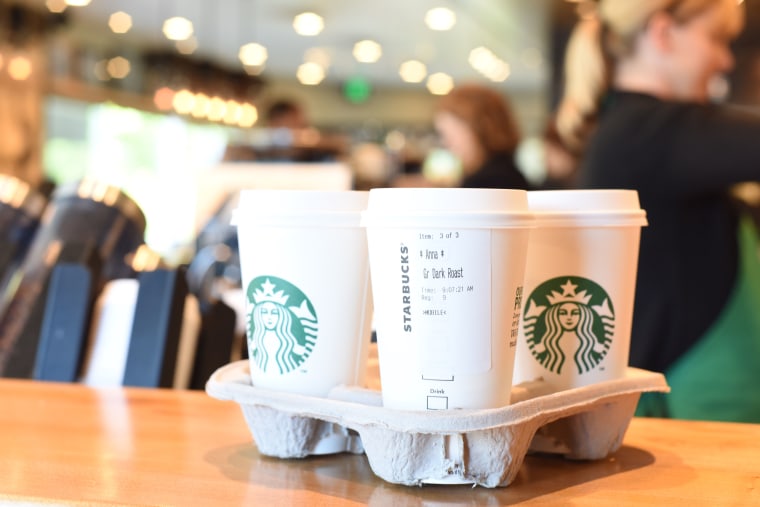 Starbucks is now processing more than 6 million Mobile Order and Pay transactions per month, the company revealed in its earnings call on Thursday.
1 million U.S. customers used the service last month alone. Kevin Johnson, the company's president and COO, said usage is particularly high in busy stores during the morning rush and that the service helps reduce line congestion.
"In many of our busiest stores where morning peak demand is high, Mobile Order & Pay exceeds 10 percent of total transactions. And we have just scratched the surface," he said in an earnings call on Thursday. "We have bigger aspirations for our digital plan."
Starbucks posted the strongest growth during its critical morning business in the U.S. in more than five years and the mobile order and pay app was the single biggest contributor to that growth, the company said.
"In the quarter, over 21 percent of total U.S. transactions were paid using the mobile apps with December accelerating to 22 percent, and we are seeing further acceleration in the month of January," Johnson said.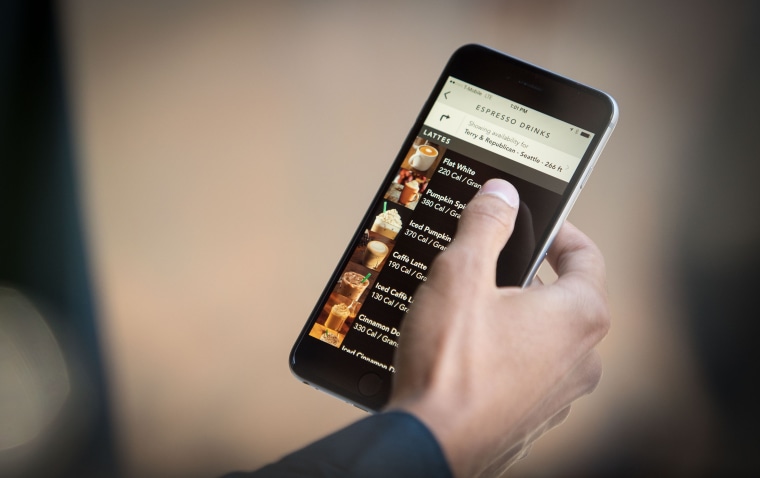 The Starbucks Mobile Order and Pay program, which first launched in Portland more than a year ago, went live across the entire U.S. in September, covering more than 7,400 stores. The company has also extended the service in the UK and Canada.
The company also said it plans to extend its mobile service to include a delivery option for customers. Pilot programs are already underway in Seattle and New York City.
Read More: Starbucks Tests Delivery, But the Fee Will Exceed Cost of Coffee
Investments in mobile technology and strong sales of Christmas merchandise helped the coffee giant post better-than-expected first-quarter earnings. Despite a social media brouhaha late last year in which critics claimed the chain's unadorned red holiday cups meant Starbucks was anti-Christmas, the chain sold a record number of Starbucks cards for the Christmas quarter.
"One in six American adults received a Starbucks gift card, up from one in seven last year and one in eight the year before," Johnson said. "And this holiday, $1.9 billion was loaded on cards in the US and Canada in Q1 alone, up 19 percent over a year ago."