Tesla is warning owners of its Model X SUV to not have anyone sit in the back of the vehicle until it can replace the third-row seat backs, which could fail in an accident.
The automaker on Monday announced the voluntary recall of 2,700 Model X vehicles built before March 26 at the company's plant in Fremont, California. Tesla said it knows of no incidents where the hinge for third-row seat has failed, but after a crash test, it determined the seat backs could collapse forward in some accidents.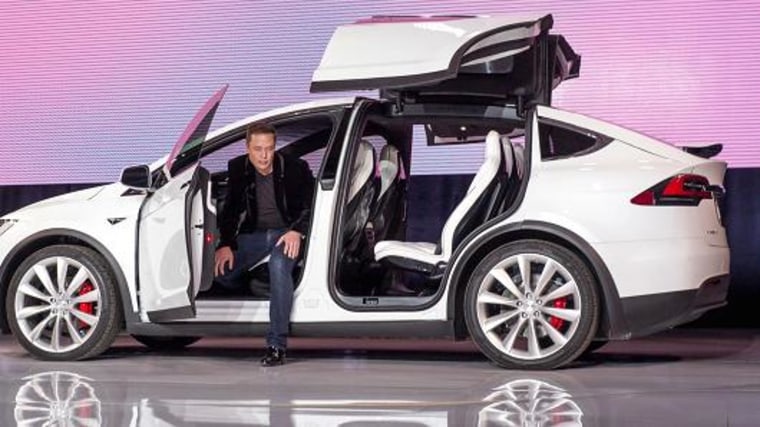 "It's actually with the leverage of weight in the seat pulling it forward. So this would be an example of a front crash where the weight of the passenger seat belted to that seat could cause that latch to fail," said Jon McNeill, president of sales and service at Tesla.
The seat backs in question are provided by an outside supplier, Futuris. Tesla said Futuris will cover the cost of replacing the seat back. Futuris is owned by Clearlake Capital, and headquartered in Melbourne, Australia.
Read More From CNBC: Model 3 Demand Raises Key Question for Tesla
This is the first recall for the Model X, which has been the subject of design and production delays since shortly after Tesla unveiled the electric vehicle a couple of years ago. CEO Elon Musk has said Tesla may have been too ambitious in designing certain features within the Model X, which led to slower-than-expected production. The third-row seats had not been cited as problem before this recall.
Deliveries for the Model X started in late 2015.
Tesla said the recalled vehicles will take a couple hours to fix, and all repairs should be done within five weeks. Meanwhile, the company said production of the Model X in California will not be impacted by the recall, and it expects no financial impact on its bottom line.
In November, Tesla recalled all Model S vehicles delivered before Nov. 19 over an issue related to the front seat belt, which could prevent it from functioning properly.