You know those text messages that say you've received a $1,000 gift card to Best Buy or Walmart? Your heart skips a beat and you think, "This is my lucky day!" But a nanosecond later, you realize — hopefully — that by following the instructions in the text, including clicking various links, you'll only be giving personal financial information to scammers? 
The Federal Trade Commission called shenanigans on one major source of text spam, announcing Tuesday it reached a legal settlement with a Florida-based affiliate marketing company and its two principals for allegedly sending more than 42.5 million deceptive text messages to consumers.
The messages said recipients had been chosen to receive $1,000 gift cards to the retailers mentioned above. As the FTC said in a press release: "A typical message stated, 'Your entry in our drawing WON you a FREE $1,000 Target Giftcard! Enter '312' at www.target.com.tgrz.biz to claim it and we can ship it to you immediately!'"
Included in the text was a link which "brought consumers to a website the defendants created to reinforce the deceptive gift card message and then to a variety of third-party websites where consumers were asked to submit personal information under the guise of claiming their gift cards. After collecting consumers' personal information, consumers were told they had to sign up for more than a dozen risky trial offers, none of which was free, to qualify for the promised 'free' gift card."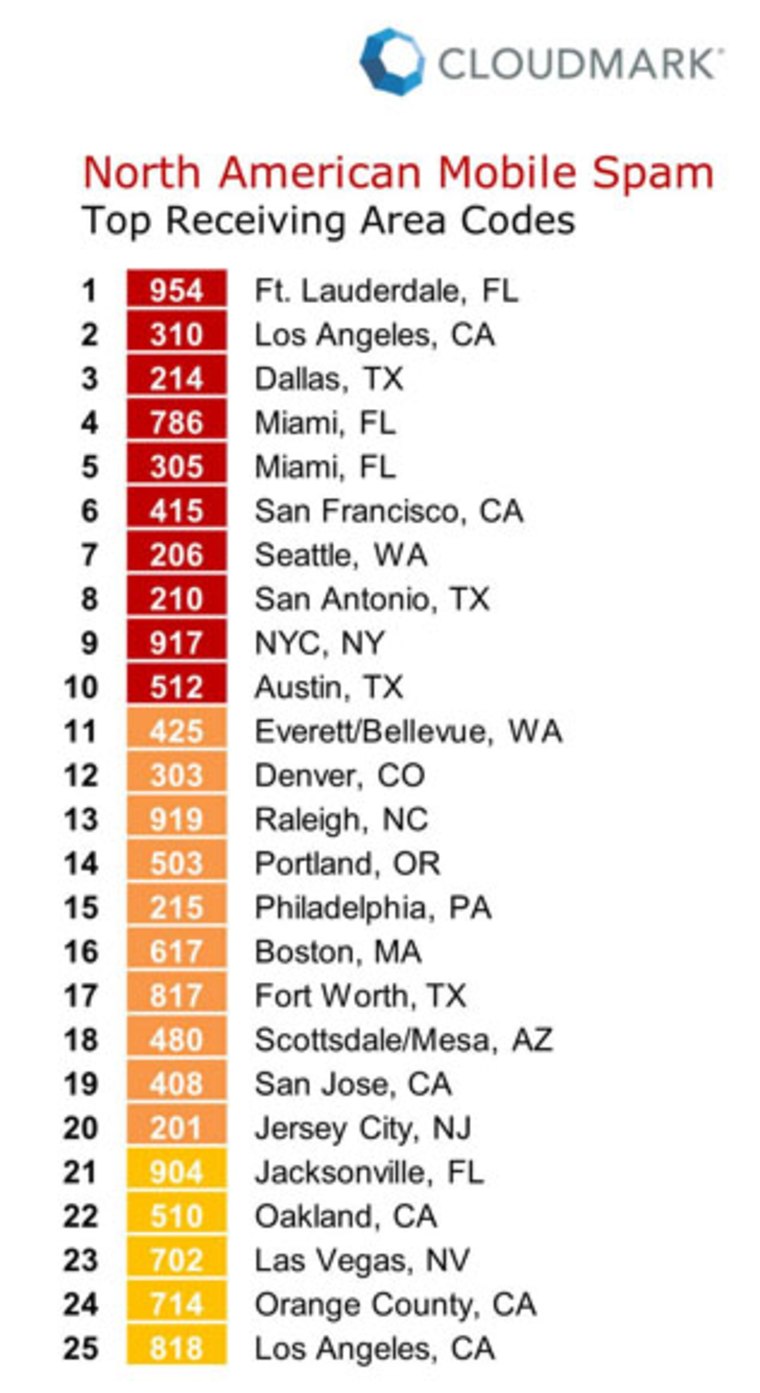 The FTC settlement prohibits the company, Rentbro, Inc., and principals Daniel Pessin and Jacob Engel, from continuing to spam consumers, requires them to turn over their remaining assets and "imposes a partially suspended monetary judgment of $377,321, which is all of the money received in connection with the scam."

Text message spam is a growing problem. As consumers have gotten wiser to email spam, many are not yet familiar with the ruses done via cellphone. The FTC's action is the second this year involving such spammers. In March, the agency filed complaints charging 29 defendants with sending more than 180 million spam texts.
Cloudmark, a company which creates messaging security software for mobile operators and Internet service providers, recently noted on its blog that spammers are upping "the SMS spam ante using a potent combination of older methods. One of the techniques is to focus on specific area codes." 
Text message spam "often uses the promise of free gifts, like computers or gift cards, or product offers, like cheap mortgages, credit cards or debt relief services to get you to reveal personal information," the FTC says on its consumer site.
Claiming a gift or pursing an offer involves you sharing your bank account information, credit card number or Social Security number, and sometimes how much money you make or owe. Once you click on a link in the text, you could be at risk for allowing malware to be installed on your phone to collect information. And once that info is in the spammer's hands, the FTC says, it can be sold to someone else, be it another marketing company — or worse, identity thieves.
Check out Technology and TODAY Tech on Facebook, and on Twitter, follow Suzanne Choney.