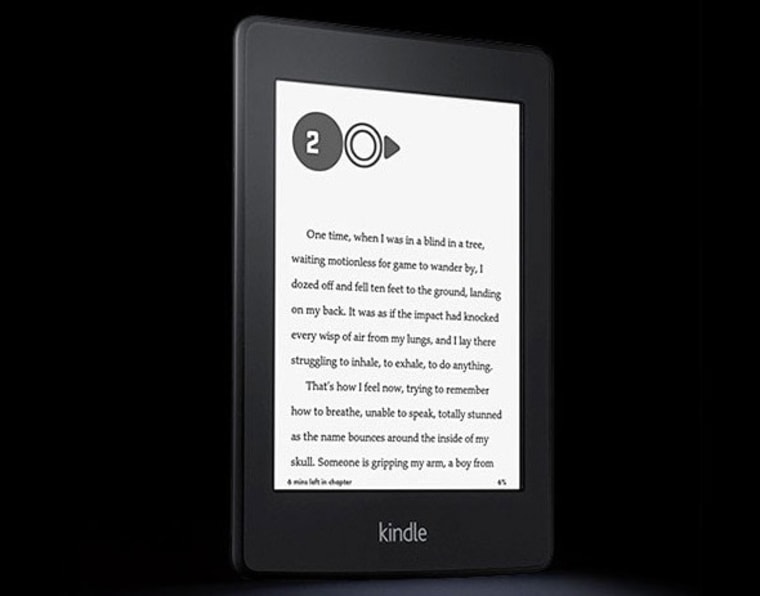 Amazon announced a new version of its popular Kindle Paperwhite e-reader Tuesday, adding a few new features, a better processor, and an improved display. It's not enough to make previous Paperwhite owners super jealous, but when it ships at the end of the month, it will likely assume the title of reigning e-reader.
The most obvious new feature is the improved screen, but don't throw out your old Paperwhite just yet. "Higher contrast and better reflectivity" are how Amazon describes the new display, but there are no numbers to be found — in other words, it's not a big enough change to show a quantifiable gain, and measurable specs like resolution are unchanged. (NBC News contacted Amazon for more details but we have not received a reply.)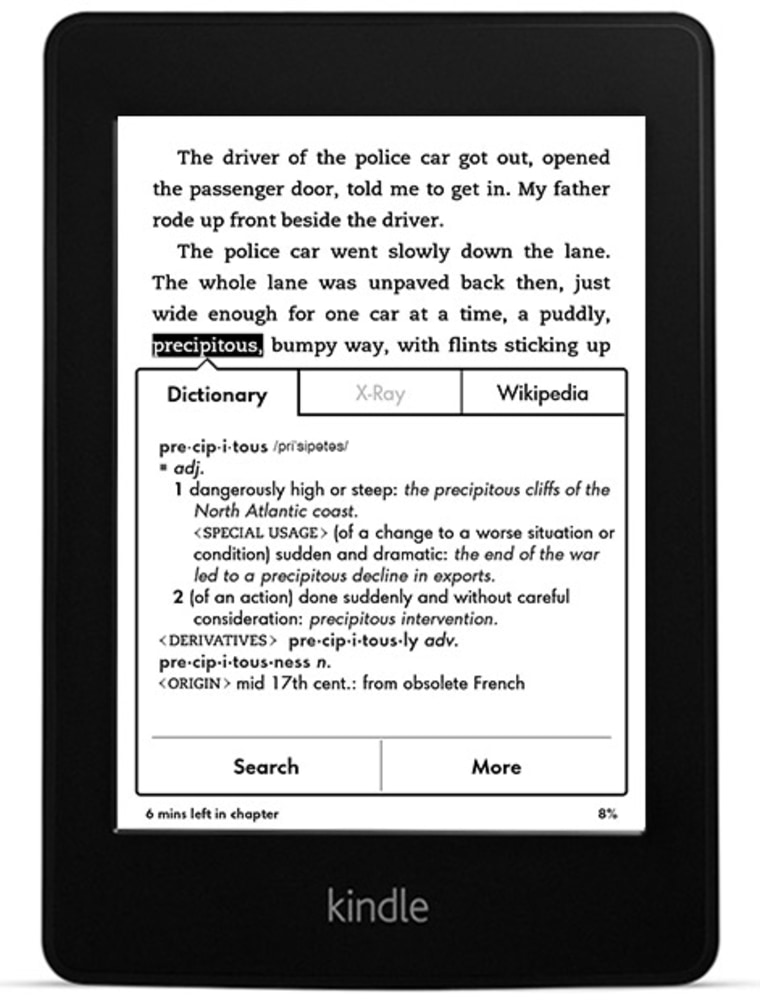 Since there weren't many complaints about the first Paperwhite's screen quality, any improvement there is icing on the cake now. A better built-in light should address the occasional brightness inconsistencies.
The device also has a faster processor and better touchscreen, so page turns and menu selections should be faster and more reliable — and typing, always a pain on e-paper screens, will be a little better now.
The reading experience also gets a few new bells and whistles: looking up words and phrases, for instance, has been enhanced with a combination dictionary-Wikipedia-"X-ray" info window that pops up when you need clarification on a term. You can also skim through pages without losing your place, or add words to a vocabulary list to be reviewed later.
It's a substantial update, certainly reason for people with older non-illuminated e-readers to consider pulling out their wallets. When we get a better look at it, we'll share any new information we can. In the meantime, you can pre-order the new Kindle Paperwhite for $119 (or $139 without built-in ads) — they should ship on Sept. 30.
Devin Coldewey is a contributing writer for NBC News Digital. His personal website is coldewey.cc.