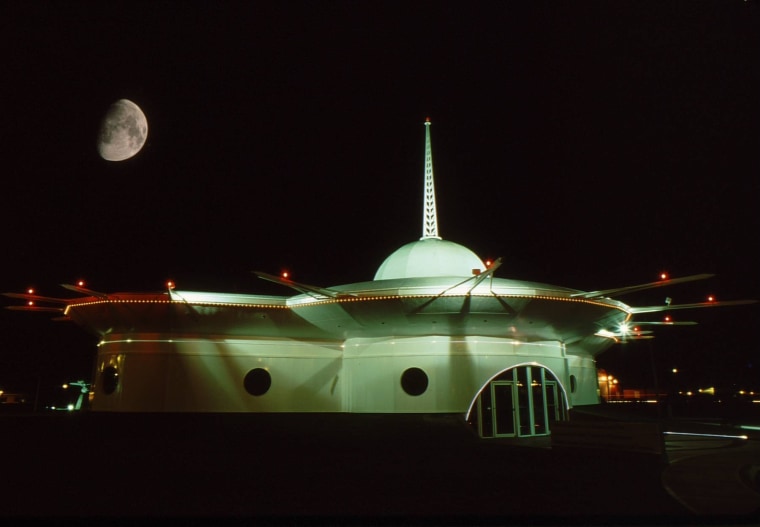 Farmland dominates the view when driving through the vast spaces of the Canadian Prairies, so chances are you'll remember the tiny town with a visitor's center shaped like a space ship and a welcome sign greeting guests in three languages: English, Klingon and Vulcan.
There are fields and phasers in Vulcan, Alberta, population less than 2,000, which happens to share its name with the home planet of Mr. Spock, the beloved pointy-eared character on "Star Trek."
The coincidence — and the town's savvy decision to take advantage of it — has proven to be a boon for the community and its tourism industry, with a brand new "Star Trek" museum, an annual Spock Days Convention and a replica of the starship Enterprise drawing thousands of visitors to the town one hour's drive southeast of Calgary.
Leonard Nimoy, the original Mr. Spock, has visited, as has the son of "Star Trek" creator Gene Roddenberry and Walter Koenig, who played Chekov in the original series.
"It's a great attraction for tourists," Vulcan Mayor Howard Dirks told NBC News. "Prairie towns are prairie towns and without some kind of a hook to bring the tourists in, such as 'Star Trek,' you really don't have a tourist trade."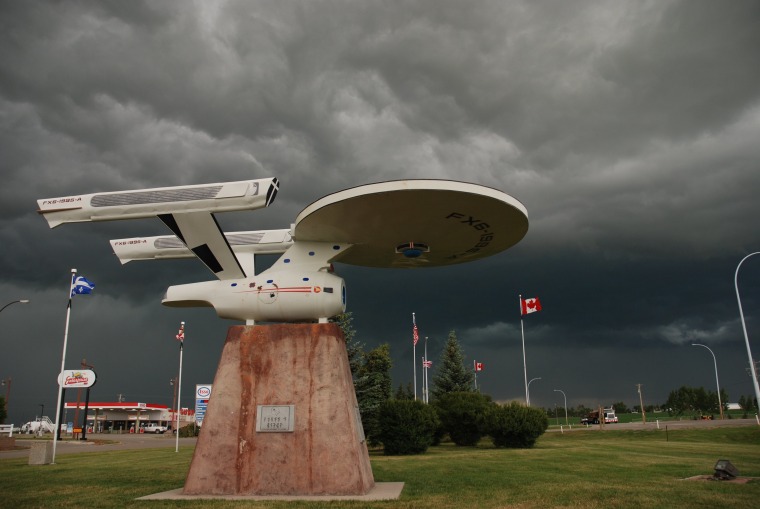 'Town was dying'
Vulcan, which celebrated its centennial this month, was named after the Roman god of fire more than 50 years before the first episode of "Star Trek" ever aired. Even after the series inspired a huge following, the farming town took little notice of its connection with the sci-fi favorite until it fell on hard times in the late 1980s.

"Our town was dying," said Pat Wisener, who owns the Vulcan Funeral Home and played a key role in the various efforts dedicated to revitalizing the community.
"During that time, a lot of people were closing up businesses. The hotel on Main Street was boarded up because the owners had just walked away ... Main Street was looking pretty desolate."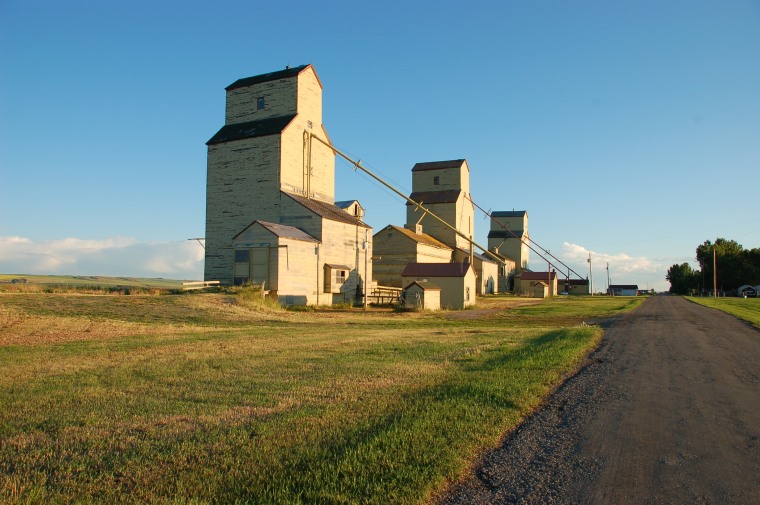 Desperate to turn things around, Wisener and others were intrigued that visitors would drive up and pose for photos with a concrete sign that simply said "Vulcan" at the town's entrance. They soon found they were "Star Trek" fans and made it their mission to lure more.
But some residents found the idea of aligning the fortunes of Vulcan — once famous for having "more grain elevators than any other location west of Winnipeg," according to Vulcan Tourism — with a TV show highly illogical.
"Our community was not in that head space. They were in the farmer head space and so when we mentioned this futuristic, science fiction thing, they were not totally in support of it," Wisener said.
Still, officials decided to boldly go with a "Star Trek" theme and haven't looked back. (Other towns have also discovered the show's appeal: Riverside, Iowa, bills itself as the the future birthplace of Captain James T. Kirk.)
Klingons and farmers
In 1992, Vulcan began hosting an annual convention for "Star Trek" fans. It was all so new that people who wanted to buy tickets had to call Wisener — at the funeral home. He remembers answering the phone and often being greeted by "this big silence on the other end."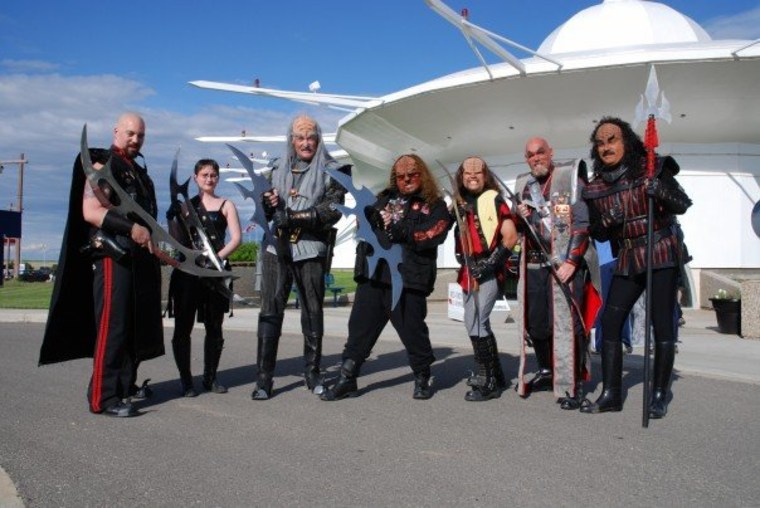 Now known as "Spock Days," the convention is the time of year when you might see Klingons walking down Vulcan's streets — "other than that, we're quite normal," Dirks said. The festival also allows the town's one hotel and two motels to lure guests with creative amenities, such as a "deluxe intergalactic breakfast!"
In 1995, officials unveiled the "Star Ship FX6-1995-A," a 9-foot tall, 5-ton replica of the USS Enterprise, near the town's entrance. Three years later, the Vulcan Tourism & Trek Station — a tourist information center shaped like a spaceship — opened its doors to the public.
Vulcan was declared the Official Star Trek Capital of Canada in 2009.
"'Star Trek' is very much alive and well in this town and it plays a very big role in having people come visit," said Devan Daniels, Vulcan's tourism administrator.
The town's newest attraction, Trekcetera — which Daniels called Canada's first and only "Star Trek" museum — opened this month, displaying original costumes, props and set pieces from the newer series and movies.
All of the efforts have paid off: Some 30,000 people now visit Vulcan each year, Dirks said. Just a couple of thousand would visit in the late 1980s, Wisener estimated.  

Even Main Street has undergone a transformation, he added, attributing many of the positive changes to the "Star Trek" connection.
"There's people and cars and traffic," Wisener said. "It's come a long, long way."