There was a time when car dealers would soap up their windows to build excitement as the new model-year approached. These days, new products launch whenever they're ready. But there's still plenty of reason to get excited as we approach the official start of the 2016 model-year.
Expect to see not only plenty of new product but lots of significant new technologies, including the first applications of the Apple CarPlay and Google Android Auto infotainment systems, as well as new semi-autonomous driving features that will allow a limited amount of hands-free driving.
In terms of product, there'll be a bit of something from everyone, from the market's smallest vehicle, the second-generation Smart ForTwo, all the way up to some of the biggest and most expensive products on the market, such as the completely redesigned BMW 7-Series sedan and Bentley's first-ever SUV, the Bentayga.
Here's a list of the dozen hottest models for the 2016 model-year:
Fast, Faster, Fastest
With fuel prices lower than they have been in years, muscle and sports cars are big again.
Acura has again delayed the launch of its reborn NSX supercar but it should finally reach showrooms by late winter. The 2016 NSX adopts a unique 3-motor hybrid drivetrain that will give it tremendous power, while also making it one of the most fuel-efficient performance cars on the market.
BMW on Journey to Transform Signature 'Ultimate Driving Machine'
Chevrolet has an assortment of new models for 2016, including the mainstream Malibu and Cruze sedans. But performance fans are waiting for the new Camaro, the all-new version of the popular muscle car that has dominated sales chart in recent years.
Ford has been putting more emphasis on performance, as the 2016 model-year will confirm. Among the wide range of new models on tap is the 526-hp Shelby GT350 Mustang. But the big news is an all-new carbon fiber supercar, the limited-edition GT, the most expensive Ford ever.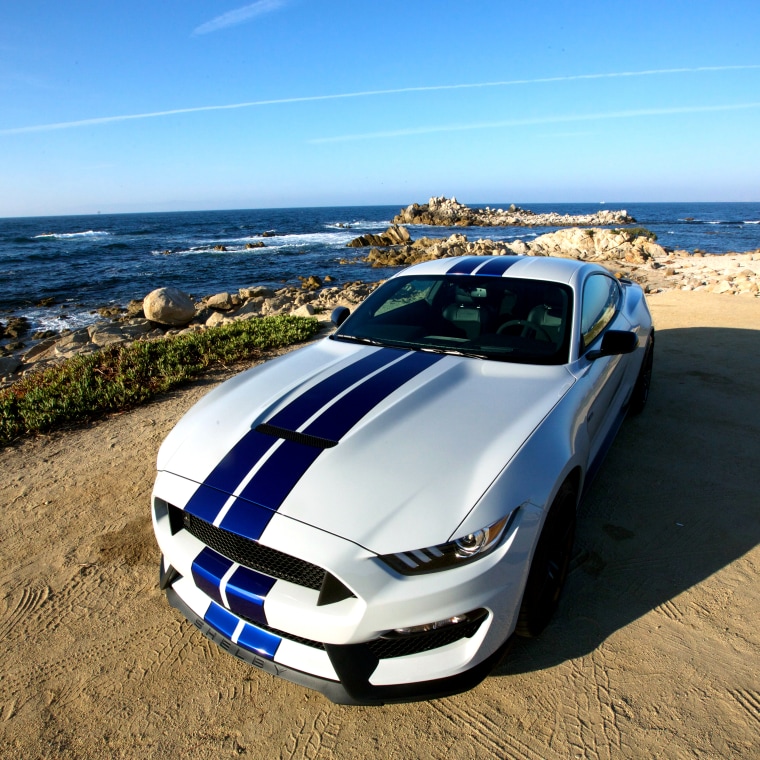 Keep on Trucking
Low fuel prices have also given a boost to SUVs and pickups this year.
Lexus is rolling out an all-new version of the ever-popular RX crossover for 2016. Both versions, the gas-powered RX350 and the hybrid RX450h, will be back, along with a more dynamic F Sport edition. The new RX will feature a bolder version of the Lexus RX spindle grille, and a more edgy look overall.
Parents of GM Crash Victim Fund Vehicle Safety Watchlist
Nissan has long been an also-ran in the full-size pickup segment, so there's a lot of interest in the long-delayed replacement of its full-size Titan. Expect more body styles, more technology -- and a diesel option delivering stump-pulling torque and great mileage.
Toyota is launching a major update of its midsize Tacoma pickup. Long the sales leader in this declining segment, it now has some tough new competition, nudging Toyota to revise its styling and improve the Tacoma's capabilities and manner both off and on-road.
The Rich Are Different
If nothing else, they can afford some of the market's most lavishly equipped products.
BMW has several new offerings on tap over the next year, starting with the next-generation 7-Series sedan. It's a technological tour-de-force with everything from gesture controls to a semi-autonomous drive mode. And a plug-in hybrid version will follow next year.
Tesla's Model 3 to Cost $35k in March, But Production Still 2 Years Away
Cadillac aims to show it can challenge the best of the global luxury brands with two critical debuts. The first out of the box is the stylish and technically sophisticated CT6 sedan, a full-size offering that goes up against the likes of the new BMW 7-Series. Next on tap will be the XT5 crossover replacing the old SRX.
Mercedes-Benz is changing the heart of its line-up with a midsize E-Class sedan remake. Expect it to pick up on the more expressive design language of the current C- and S-Class models. But the 2016 E-Class will feature some of Mercedes' most advantage technology yet, including near-autonomous driving.
In the Mainstream
Even if you're looking for something modest and affordable, there are plenty of new products worth checking out.
Chrysler invented the modern minivan but with demand sliding it will be down to one model in 2016, an all-new version of the more upscale Chrysler Town & Country. Expect to see some new features and a few borrowed from competitors – like the built-in vacuum first seen on a Honda Odyssey.
Read The Detroit Bureau's full list of the hottest 2016 models
Honda dropped a bombshell at the New York Auto Show in April when it revealed a new version of its compact Civic model much earlier than expected. With U.S. designers taking the lead, the bolder design will be matched by new powertrain offerings including a turbocharged-four, a first for the Civic.
Hyundai picks up on some of its latest design cues with the launch of an all-new Tucson crossover. Even bolder than the previous model, it is slightly larger and roomier, and notably better-equipped. Among the new features: a "smart" auto-opening tailgate and optional LED headlamps.
More from The Detroit Bureau
Fiat Chrysler CEO Ready to Put 'Bear Hug' Around GM Counterpart to Force Merger
Tesla CEO Musk Reveals Plans for "Affordable" Model 3 Battery Car
After Decade of Decline, NHTSA Says Highway Deaths Rising Rapidly