Best known for its sleek sedans and high-performance sports cars, Jaguar delivered a double surprise at this week's Los Angeles Auto Show.
Shown in concept form, the new I-Pace will be the British maker's first battery-electric vehicle. But it won't be your typically boring and boxy EV with barely enough energy for a day's commute. The sleek five-seater will have "at least" 220 miles of range when it comes to market in 2018 – and yet it will be able to launch from 0 to 60 in four seconds or less.
Soaring Demand for SUVs
Then there's Jaguar's decision to go with an SUV, rather than a compact sedan or hatchback, design for the new I-Pace. But perhaps that should be no surprise at all. While sales of plug-based vehicles, as well as conventional hybrids, lag in a market soaking in cheap oil, demand for traditional SUVs and newer cross-over utility vehicles has been soaring.
That's all the more obvious considering the flood of new utes debuting this week in L.A., a show that has traditional been focused on green machines.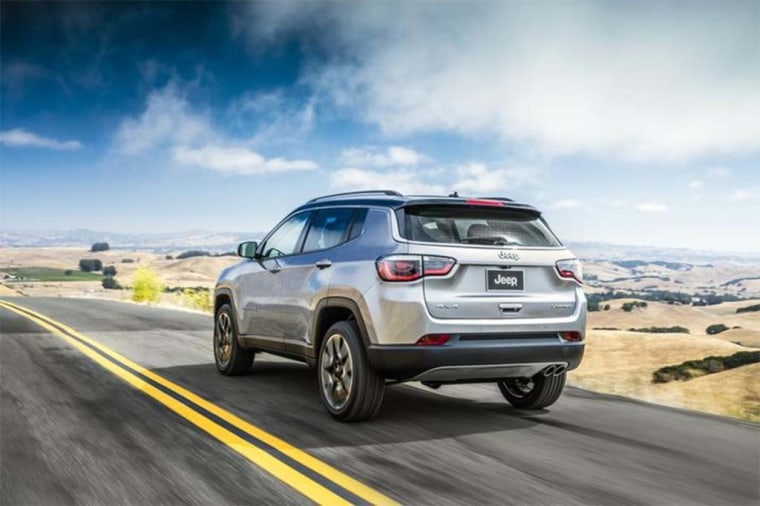 They're coming from virtually everywhere in the automotive world, and from brands that might come as a surprise, including Italy's Alfa Romeo, a marque best known for sleek sports cars such as the 4C two-seater, and sport sedans like the Giulia that headlined the 2015 L.A. Auto Show.
Electric Still A Live Wire
That's not to say battery-based vehicles were absent entirely in L.A: Top of the roster was the new Chevrolet Volt, which was just named Motor Trend Car of the Year and took the trophy for Green Car of the Year.
Several automakers showed off alternative-power models during the show. But, like the Jaguar I-Pace, some are wrapped within utility vehicle-style bodies.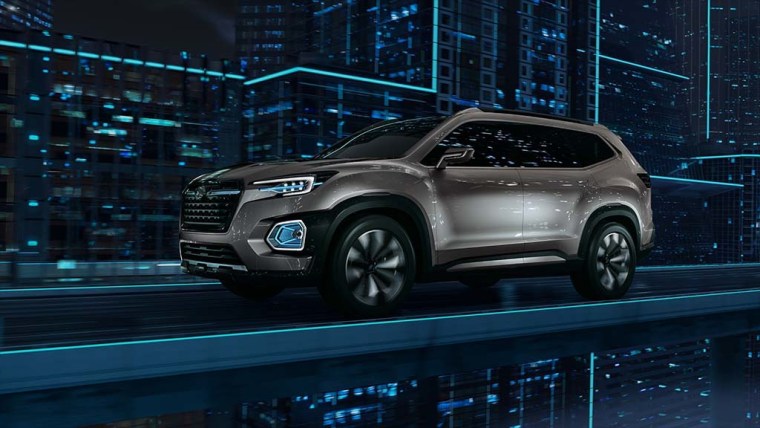 The surge should be no surprise. Utility vehicles of all sorts, from compact crossovers to large and more traditional models, such as the Land Rover Discovery making its U.S. debut this week, are the sole hot spot in a cooling American automotive market.
Light trucks, in general, now account for about 60 percent of new vehicle sales, but demand for pickups has begun to soften, even as incentives increase.
We Love Our SUVs
Consumers appear to like the higher seating position, the more rugged versatility — and the general style of utes. Manufacturers are only happy to oblige considering these vehicles tend to deliver much higher profit margins than similarly sized sedans.
With fuel prices at near rock bottom levels, demand is expected to remain strong. And analyst Joe Phillippi, of AutoTrends Consulting, doesn't expect that to change even if prices rise a bit, noting that today's utes typically carry only modest penalties — in some cases as little as one or two miles per gallon — compared to similar-sized passenger cars.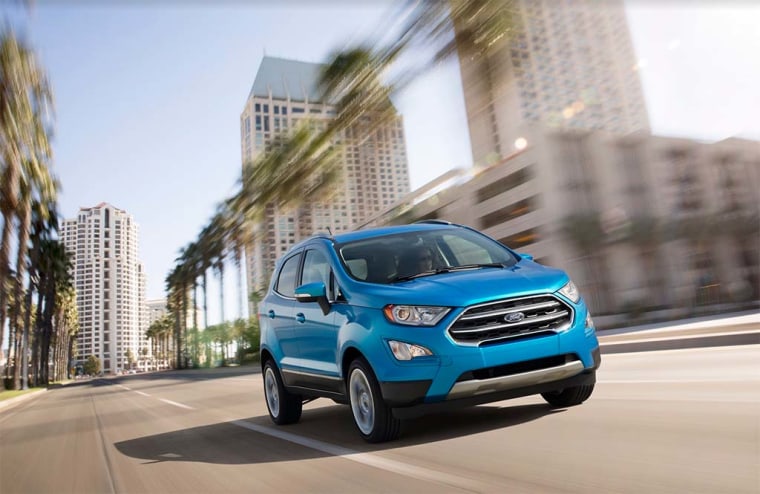 Hoping to tap into this trend, a number of automakers are entering the SUV segment for the first time. The last year has brought the debut of the Jaguar F-Pace, the Maserati Levante and the Bentley Bentayga. High-line makers set to follow include Rolls-Royce and Lamborghini.
Alfa Romeo is also getting into the act, with its Stelvio. The new model will share much of its basics with the Giulia sedan that debuted last year — but which is just now set to go on sale in the U.S. The name, Stelvio, incidentally, refers to one of the most treacherous passes through the Italian Alps, a route beloved by sports car fans.
The Roundup
Other big SUV and CUV debuts include:
Audi's popular Q5 SUV got a European debut at the Paris Motor Show just a few months ago. The version on display in L.A. won't look radically different from a styling perspective but will add subtle details, such as LED lamps. And, under the skin, it will shed about 200 pounds, making it more maneuverable and fuel-efficient;
Ford has been a long-time player in the SUV market with models ranging from the Edge to Explorer. Now it moves down-market with the Ecosport, its smallest U.S. ute yet. Based on a popular global model, it will target the likes of the Chevrolet Trax and the new Toyota C-HR;
The new Jeep Compass, a complete redesign of the aging compact crossover that has been around for a decade, making it one of the brand's, indeed the industry's, oldest offerings. Designed to resemble the hot-selling Jeep Grand Cherokee, the new Compass is expected to have much better on-road manners, though a Trail Hawk addition will retain off-road chops;
Land Rover's Discovery is a larger version of the Discovery Sport that made its debut in 2015. First shown during the Paris Motor Show, L.A. brings the first appearance of this three-row model in the United States;
The Mini Countryman returns in second-generation form and, as with other recent remakes by the British brand, it grows a little bit larger. That partially reflects the fact it now shares platforms with parent BMW's small X1 ute. The new version of the Countryman will be Mini's first model offered with a plug-in hybrid option;
Mitsubishi is struggling to find a clear identity for itself, shifting more and from passenger cars to utility vehicles. Mitsubishi has long been a player in the SUV market, but it has been pushing boundaries with recent concepts, and the eX electric concept should be no exception;
Subaru is another brand that was an earlier pioneer in crossovers, thanks to the popular Outback line. The L.A. Auto Show will bring out a concept that will be the brand's biggest vehicle ever, offering three rows for the first time. That said, the production model due in 2018 is reportedly going to look only slightly like the concept version;
The compact C-HR was here in Los Angeles last year, but back then it bore the Scion badge. With that youth-oriented brand now abandoned, the production model is back and adorned with a Toyota logo. This Turkish-made import will target such popular small crossovers as the Nissan Juke;
Only weeks ago, Volkswagen unveiled its new Atlas SUV at a private media event a dozen miles away from the L.A. Convention Center, but now it gets a public showing. The model revealed on the Santa Monica pier is VW's first three-row ute and will deliver room for seven adults. It is a critical addition to a brand that has been missing out on the SUV explosion.
One brand that has been pushing hard into the utility vehicle space in recent years is Volvo. The redesigned XC90 won honors as North American Truck/Utility Vehicle of the year last January. The next model in that family was the 2017 S90 sedan. Now comes a design that harkens back to the Swedish makers roots, the new 2017 V90 showing that Volvo isn't walking away from the wagons that were long a foundation of the brand.