South Korean carmakers Hyundai and its affiliate Kia will pay $41.2 million to resolve an investigation by 33 U.S. states over the their 2012 mileage restatements, state attorneys general said on Thursday.
Hyundai said it agreed to settle state consumer protection claims but didn't admit to violating any laws.
The $41.2 million fine to Hyundai and Kia covers the attorneys general "investigative costs," Hyundai said.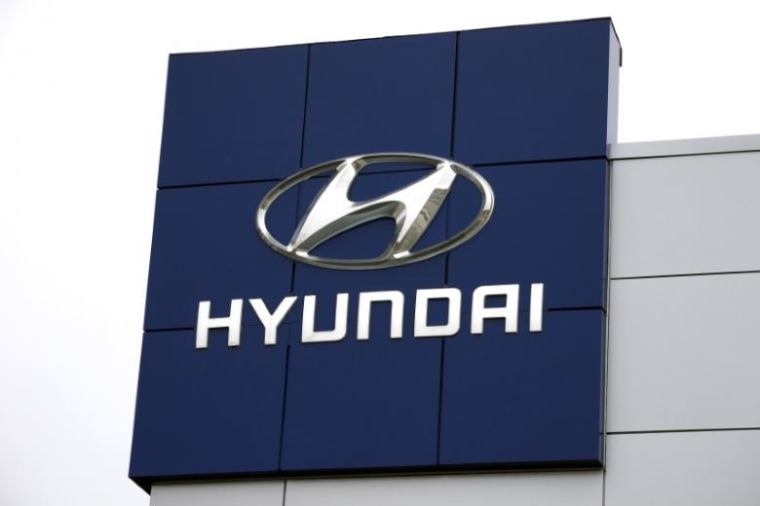 Kia said it was pleased to have the issue behind it.
In 2014, the U.S. government hit the automakers with $350 million in penalties for overstating fuel economy ratings.
Under the accord, which involved the sale of 1.2 million cars and SUVs, the companies paid a $100 million penalty, spent around $50 million to prevent future violations and forfeited emissions credits estimated to be worth more than $200 million.
In addition, they agreed to pay $395 million in 2013 to resolve claims from vehicle owners.
A 2012 restatement reduced the automakers' fleetwide average fuel economy from 27 miles to 26 miles per gallon for the 2012 model year.
Related: Genesis Marks a New Beginning for Hyundai
Vehicles included the Hyundai Accent, Elantra, Veloster and Santa Fe and the Kia Rio and Soul. Hyundai had to drop claims that four models in 2012 had gotten 40 mpg.
As part of the U.S. government settlement, Hyundai and Kia agreed to reorganize their emissions certification group, improve testing, better manage test data, enhance employee training and audit fleets for model years 2015 and 2016.
A number of automakers have restated mileage figures in recent years amid scrutiny by the U.S. Environmental Protection Agency.
In May, General Motors said it would give debit cards or extended warranties to 146,000 North American owners of new sport utility vehicles to compensate for overstated fuel efficiency.
Reuters has reported the program would cost GM about $100 million.
In June 2014, Ford lowered fuel economy ratings on six new vehicles, including the rating on the Lincoln MKZ hybrid by 7 miles per gallon.
It offered payments of $125 to $1,050 to more than 200,000 owners as compensation for the additional fuel expense because of lower-than-anticipated efficiency.