With the debut of autonomous and driverless vehicles, the Motor City is undergoing a transformation from Rust Belt relic to high-tech hub.
"There's a seismic shift underway right before our eyes," said Sandy Baruah, director of the Greater Detroit Chamber of Commerce, and "Detroit is at the center of it."
When U.S. auto sales began to collapse nearly a decade ago, many thought that the final chapter was about to be written for the Motor City, especially when two of the Detroit Big Three were forced to file for Chapter 11. Like a good novel, however, the story has taken some unexpected turns.
All three of the local automakers are expected to deliver solid earnings this year, something that might be written off as little more than a familiar, cyclical reality.
In a recent blog post, Lyft's president and co-founder, John Zimmer, suggested the country is on the edge of a "third transportation revolution." The first was triggered by the opening of America's canals and railroads, the second by the debut of the moving assembly line. The newest will come, Zimmer declared, with self-driving or driverless vehicles.
'Huge Critical Mass of Talent' in Detroit
More than a few skeptics are betting this shift will leave Detroit's Big Three out in the cold, but even if General Motors, Ford and Fiat Chrysler can't keep up with their newer rivals, the Motor City seems well positioned to remain an automotive hub. While Ford earlier this year opened up a research complex in Silicon Valley, a growing number of high-tech firms are reversing course, establishing bases of their own in Michigan.
That includes Google, which is setting up a major autonomous vehicle testing center in the Detroit suburbs. Uber announced this week it will make a similar move.
"What we're realizing is there is a huge critical mass of talent in the Detroit area," said Sherif Marakby, a long-time Ford veteran who joined Uber as its head of vehicle development earlier this year.
There's also one of the country's first research complexes specifically designed for testing autonomous vehicles, the University of Michigan's 32-acre MCity. And an even bigger facility is planned for the suburb of Ypsilanti, perhaps fittingly, on the site of the old Willow Run B-24 bomber plant that was once the heart of America's so-called "Arsenal of Democracy."
Switching Lanes in Silicon Valley
Automotive researchers aren't about to abandon Silicon Valley. As Ford CEO Mark Fields pointed out, it also has a huge pool of high-tech talent, and there are great roads on which to test autonomous vehicle prototypes 24/7. But as the technology comes closer to real world deployment, bad roads and awful weather also will be needed.
"To be able to be used in the real world, you'll need cars not just able to drive around in California sunshine, but in the nastiest of weather," said Joe Phillippi, senior automotive analyst with AutoTrends Consulting.
Related: Ford to Offer Driverless Cars to Consumers by 2025
There are other reasons why high-tech firms are looking to Detroit. New companies like Tesla and the now bankrupt Fisker Automotive sorely underestimated the challenges of building products that require the validation of more than 10,000 different parts, along with the logistics of getting them all to the assembly line when needed.
"When you're putting all those parts together, they have to be right," said Phillippi, adding that "No one understands validation like Detroit."
Even before the relatively new push for high-tech cars got on track, Detroit was already beginning to see an influx of investments from more traditional automotive manufacturers and their suppliers. Toyota, for example, has set up a cluster of R&D facilities, including a major test track, near the college suburb of Ann Arbor. Nissan, meanwhile, has a high-tech design and engineering center of its own closer to Detroit.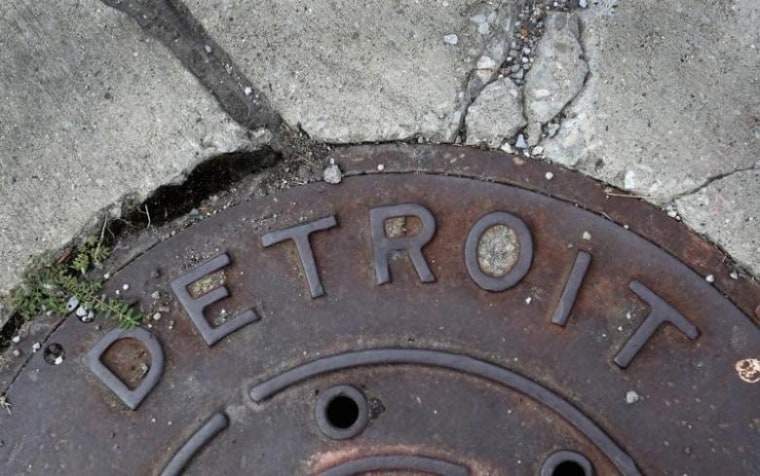 Detroit Still in the Driving Seat
Indeed, the list of carmakers and auto suppliers with some presence in Metro Detroit reads like an industry Who's-Who, and it continues to grow. The local talent pool is one reason, the local university research base another. Then there's the government presence. The Environmental Protection Agency, for example, runs its key vehicle emissions testing center in Ann Arbor, about 45 minutes west of Detroit.
The EPA is currently conducting a mid-term review of its latest fuel economy regulations, but it is widely expected to maintain the 54.5 mpg target set for 2025. That will put even more pressure on automakers to tap into the emissions and engine know-how in Detroit, according to various industry observers.
That's good news for a region decimated by the Great Recession, which saw new vehicle sales drop below 10 million, a 40 percent decline, in 2010, forcing plants to close, costing tens of thousands of jobs and hammering local communities.
Unlike the earlier transportation revolution, however, Detroit's new investment boom is largely focused on technology and engineering, rather than manufacturing. The so-called Big Three have been investing in their factories, and some new supplier plants have opened. But most new assembly and parts operations are moving south, many all the way to Mexico.
The Motor City's future, said analyst Phillippi, "Is not as much about bending metal as making incredibly smart cars."