MAINZ, Germany — If anything can outsell a German car, then it must be the country's favorite dish: currywurst. But who knew that Volkswagen also markets its own brand of the sausage and spicy ketchup snack?
The latest figures show that the automaker sold more than 7.2 million sausages in 2015, compared to worldwide sales of 5.82 million cars last year.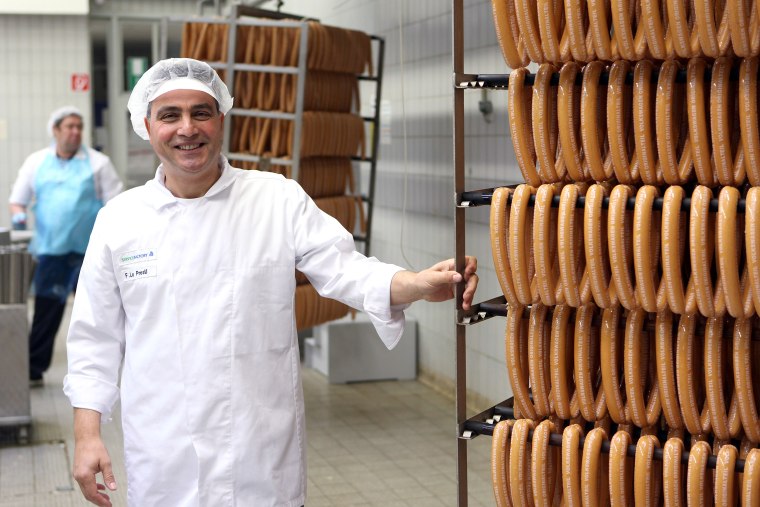 Volkswagen sales growth turned negative for the first time in at least four-and-a-half years in April and declined even further after the firm admitted in September it had rigged U.S. diesel emissions tests. Up to 11 million vehicles worldwide could have illegal software installed, according to the company.
But sausage sales suffered no such slump, with an additional 1 million wursts sold compared to the previous year, according to media reports.
In 1973, the Wolfsburg-based automaker invented its own "Volkswagen Currywurst". Ever since, the unique sausage brand has been coming off assembly lines in two sizes at VW's very own butchery, located within the car-manufacturing plant.
It would not be a real German product if it hadn't been marked with an official seal of approval, which in VW's case fittingly reads "Original Volkswagen Part" on the packages.
In 2013, Volkswagen released a short cartoon highlighting the popularity and the healthy taste of its EU-certified pork product.
"These sausages do not only taste good, but they have only half the fat of normal sausages," the promotional clip said, adding that the Volkswagen Currywurst even comes with its own spicy curry ketchup, or a hot version called "Heaven and Hell."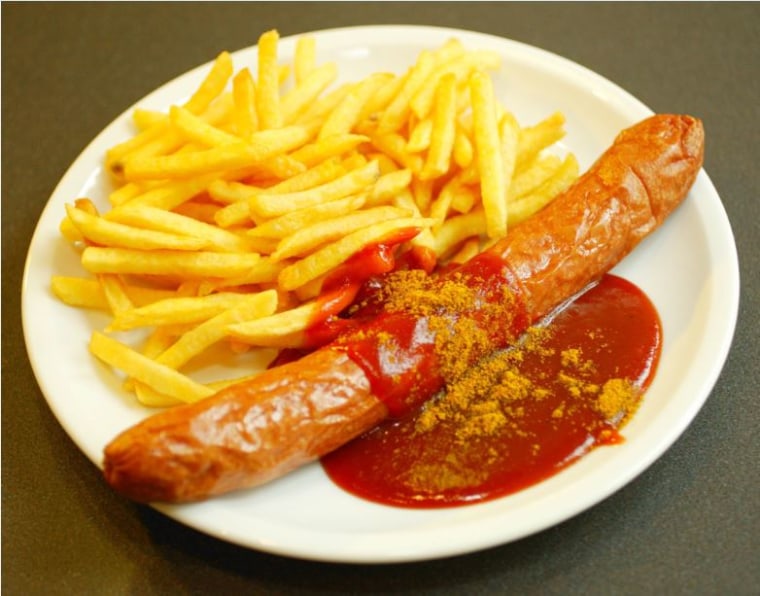 And to meet changing consumer demands, the German manufacturer now also sells a "vegetarian currywurst model," Leslie Bothge, a spokesperson for VW told NBC News.
While Volkswagen's currywurst sales are booming at the local plants and at shops "in many foreign countries, including China," Bothge said, passenger car sales fell 8.8 percent in Germany in January, official registration data showed.
But, many VW workers in Wolfsburg still enjoy a Currywurst for breakfast after their overnight shifts and several car dealers are now presenting Volkswagen Bratwurst packages instead of flowers, when a customer picks up his new "Fahrvergnuegen" car.
The Volkswagen's promo video explains that the sausages are smoked over beech wood, but in this case, no emissions data was provided.