Disney is buying 21st Century Fox, in a $52 billion mega-merger that creates an entertainment power house.
The Walt Disney Co. has set a $52.4 billion, all-stock deal to acquire assets including 20th Century Fox film studio and other entertainment and sports studios and networks from Rupert Murdoch's empire. The deal between Disney and 21st Century Fox marks a historic union of Hollywood heavyweights and a bid by Disney to bolster its core TV and film businesses against an onslaught of new competitors in the content arena.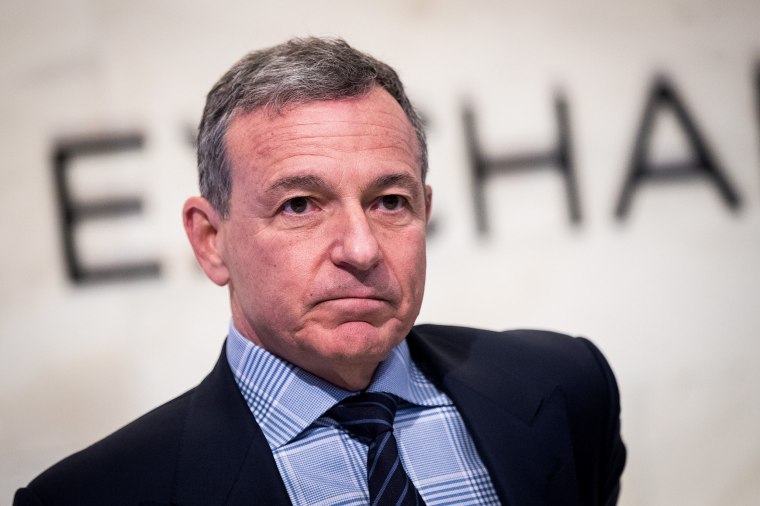 The transaction unveiled early Thursday morning has a total value of $66.1 billion, with Disney assuming $13.7 billion in 21st Century Fox debt. Disney chairman-CEO Bob Iger has extended his contract with the company through the end of 2021 as a result of the acquisition.
Related: Why Murdoch is selling to Disney
"The acquisition of this stellar collection of businesses from 21st Century Fox reflects the increasing consumer demand for a rich diversity of entertainment experiences that are more compelling, accessible and convenient than ever before," said Iger.
21st Century Fox chairman Rupert Murdoch said: "We are extremely proud of all that we have built at 21st Century Fox, and I firmly believe that this combination with Disney will unlock even more value for shareholders as the new Disney continues to set the pace in what is an exciting and dynamic industry."
Disney is betting on an ambitious purchase of a sizable chunk of 21st Century Fox, hoping that more cable networks, production studios and other properties will buoy it into the future as it dives into the direct-to-consumer streaming distribution business with sports and entertainment services planned to launch in 2018 and 2019, respectively.
To feed those new pipelines, Disney is expanding its content production infrastructure with the acquisition of 20th Century Fox, a cable group that includes FX Networks, National Geographic and 300-plus international channels, and 22 regional sports networks. Also included is Fox's 30 percent stake in Hulu, 50 percent share of Endemol Shine Group, the Star India satellite service, and Fox's 39 percent interest in Euro satellite broadcaster Sky.
The Disney-Fox deal has prodded chatter that the remaining 21st Century Fox assets will be recombined with News Corp., the publishing side of the Murdoch empire that was split off from the entertainment and media side in 2013. Even as the ink is barely dry on the Disney agreement, already there's speculation about the Murdochs considering other transactions with its remaining networks.