/ Source: Associated Press
The makers of Sam Adams and Heineken beer say they are withdrawing their sponsorship of St. Patrick's Day parades because organizers exclude gay groups.
Boston Beer Co., Sam Adam's brewer, said in a statement Friday that it is disappointed that an agreement couldn't be reached between the gay rights advocacy group MassEquality and Boston parade organizers that would have allowed gay veterans to march.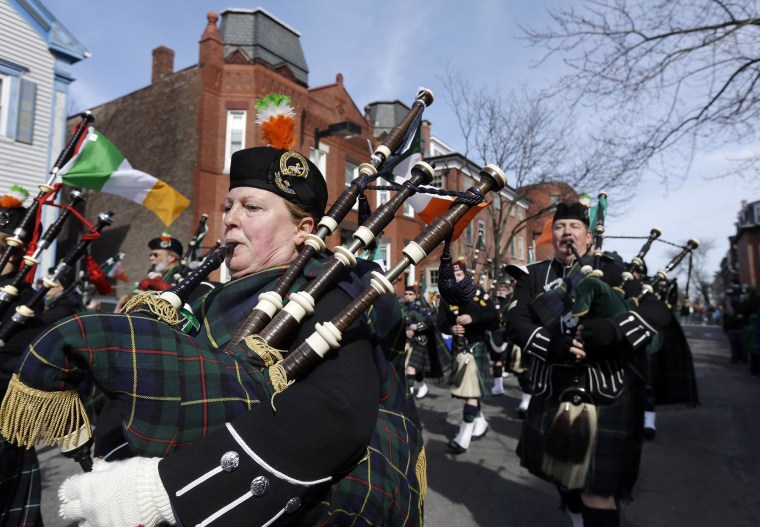 Meanwhile, Heineken USA said it was withdrawing from the New York City parade, and told CNBC on Friday: "We believe in equality for all. We are no longer a sponsor of Monday's parade."
The decisions came a day after a bar in Boston's South End said it would no longer serve Sam Adams beer because of the brewer's affiliation with the parade, which is scheduled for Sunday.
Mayor Martin Walsh has been trying to broker a deal that would have allowed a gay group to march, but those negotiations broke down.
Ford Motor Co., meanwhile, remained as a sponsor of the New York parade and said in a statement to CNBC: "No one person, group or event reflects Ford's views on every issue. ... Ford is proud of its inclusive policies. Every member of the Ford team is valued, and we provide employee benefits regardless of race, gender or sexual orientation."
The Boston parade organizers' phone went unanswered Friday.
— The Associated Press and CNBC