Prince is proving to be just as big a chart-topper in death as he was in life, with his albums swamping the top slots on download charts at both Amazon and iTunes.
Despite the purple rocker's notorious antipathy for digital music, fans have rushed to purchase his catalog on Amazon and iTunes since his sudden death on Thursday. "Purple Rain," "Sign O' The Times" and Prince's other musical hits dominated the list of top 5 digital albums on Amazon, and occupied the top six slots of iTunes top downloads.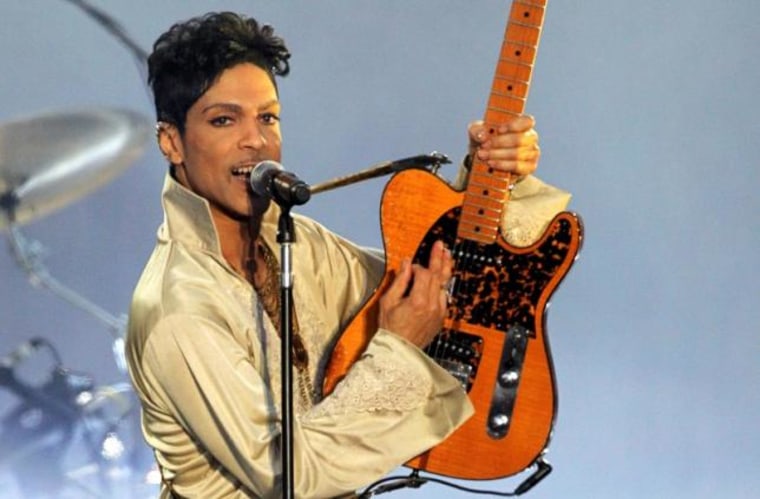 Although Prince released a new album just last year called "Hitnrun Phase One," the digital downloads charts were virtually dominated by old stalwarts from the 80s and the 90s.
The downloads appear to be part of a feedback loop of fan nostalgia. Radio stations across the U.S. have been playing the artist's catalog virtually nonstop in tribute, and cable channel BET Soul dedicated the entire weekend's programming exclusively to Prince videos.
Spotify, however, was noticeably absent from the purple party, with none of its top 50 including any Prince songs. That was because in the year before he died, the singer yanked his catalog from streaming sites and granted Jay-Z's Tidal platform sole rights.
The 57-year old Minnesota native was known for aggressively blocking his music on free sites such as YouTube. In an interview, Prince once described the internet as a disaster for artists.
Nevertheless, digital music has become the next wave for artists, having overshadowed old-line music vehicles like CDs and vinyl.
However morbid, artists typically see a big bump in music sales after their demise. Singers like James Brown, Johnny Cash, Ray Charles, rapper Notorious B.I.G. and Tupac Shakur saw big posthumous album sales. The latter continued to churn out albums from a trove of unreleased material—helping to feed strange conspiracy theories that he was still alive.
Michael Jackson death also saw fans swamp digital music sites to relive the memories of his music. In the wake of Jackson's death, global sales of his album skyrocketed, helping to wipe the slate of debts left behind by his estate.
Watch More From CNBC: Jay Z, Kanye West Sued Over 'Pablo' Distribution