Hungry diners queued up at a small, modest street food stall in Singapore on Friday to get a taste of the restaurant's local delights worthy of a coveted Michelin star.
Hong Kong Soya Sauce Chicken Rice and Noodle and Hill Street Tai Hwa Pork Noodle made dining history on Thursday when they became the first street food stalls in the world to be awarded a star by Michelin as French critics revealed a Singapore guide of 29 establishments.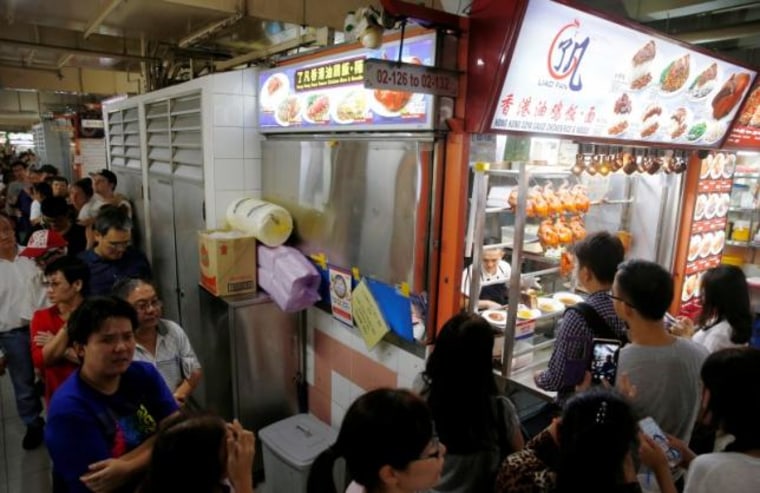 Singapore is the first Southeast Asian country and the fourth in Asia to be rated by the Michelin Guide. It has more than 100 open-air "hawker" centers and 6,000 stalls selling popular multi-ethnic meals.
Chan Hon Meng, owner of Hong Kong Soya Sauce Chicken Rice and Noodle, said he was honored to receive the recognition as he cooked up treats for the extra customers.
Chan hopes his stall's success will encourage more young people to enter the hawker trade, which is starting to suffer from a lack of successors for the stalls, which are primarily run by elderly cooks.
"I am very excited. Never knew hawker food can go global," Chan said in front of his stall. "Hopefully the next generation will also pick this up."
Roy Seeto, who often visits the pork noodle stall, praised Chan.
"I think he deserved the award. Really deserved it," Seeto said.
The 51-year-old chef said he had no immediate plans to increase prices of his food, such as his signature chicken rice dish, which he serves roughly 150 times per day at lunchtime for S$2.50, or $1.85, per plate.