As General Motors recalls 1.6 million vehicles that have defective ignition switches linked to at least 12 deaths, it faces another potential risk - this time in the spare parts market.
Repair shop owners say it is still possible to purchase GM brand ignition switches manufactured by Delphi Automotive carrying the same parts number as the product at the center of the recall. These switches may not be defective, but it is nearly impossible to tell unless they are taken apart or the manufacturing history is checked.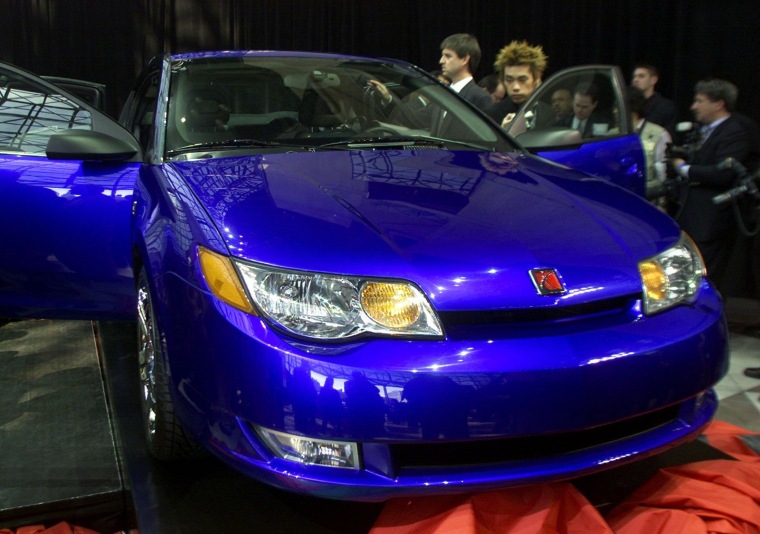 A spokesman for GM, which buys the switches from Delphi and sells them under GM-owned brands, said the automaker was not clear whether it had sold switches to parts dealers and was getting answers for the National Highway Traffic Safety Administration, which is now carrying out an investigation into accidents linked to the defective part.
GM says ignition switches failed, turning off motors and disabling airbags, when they were jostled or a key was weighed down, such as by a heavy ring of keys. The parts were used in six older-model vehicles, including the Chevrolet Cobalt and Saturn Ion.
A search online by Reuters showed that the ignition switches are available from distributors, listed for around $30 each. And mechanics say it is difficult to tell whether these parts are the defective ones or not. That is because in 2007, a GM engineer agreed that Delphi could change the ignition switch by making the internal spring tighter, according to documents GM filed with NHTSA.
The change meant that if the key is weighed down it won't cause the ignition switch to shift positions. But neither GM nor Delphi changed their numbers for the part, GM 10392423 and Delphi D14611, an omission which industry insiders say flies in the face of standard practice.
There are no known cases of a defective part being put into a vehicle in the past few weeks. But mechanics say the use of the same number for the original and corrected versions creates risk that could happen.