Subway better take the express train to fix this mess. The sandwich chain's image as a healthier alternative to standard fast-food fare took a hit this week after a food blogger's push to get it to remove an additive in its bread went viral.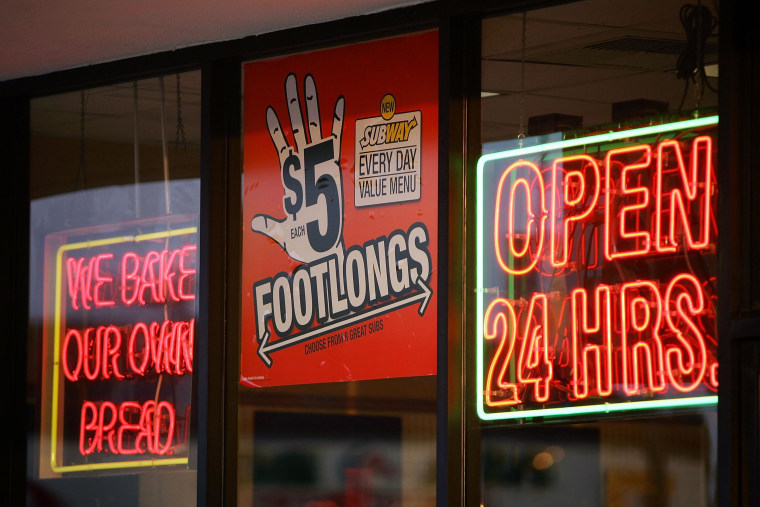 Food-branding experts say a quick response will be crucial to preserve Subway's reputation.
"Subway is using this ingredient as a bleaching agent and dough conditioner which allows them to produce bread faster and cheaper," Foodbabe.com blogger Vani Hari wrote Tuesday, referring to azodicarbonamide. It's also used in industrial manufacturing to make foamed plastic products like yoga mats, and is banned as a food additive in a number of countries.
Angry customers signed Hari's online petition and also responded on Subway's Facebook page:
"I was duped like so many other complacent uninformed Americans and believed that Subway might actually be the 'lesser of fast food evils' and would occasionally have a Subway. But no more," wrote Karen Hamilton Tessier.
Although other fast food and supermarket bread products contain the chemical, Subway's heavily promoted "healthy" image made it more damning, said David Just, professor of behavioral economics and co-director of the Cornell Center for Behavioral Economics in Child Nutrition Programs at Cornell University.
"I think the blogger had an effect because Subway does try to represent itself as being healthy," he said. "To protect that image, they had to respond to this right away."
Subway, which said it was in the process of removing the chemical before Hari's petition swept the Internet, has said it will remove the additive "soon."
Its reputation ─ it was ranked the favorite out of 10 sandwich chains, according to research by Market Force last month ─ might insulate it from long-lasting repercussions, but it has to act fast.
"If, two months from now, (the additive is) gone — I think they're probably fine," Just said.