Virgin CEO Richard Branson has joined the likes of Ellen Degeneres, Stephen Fry and some fashion designers who said they are boycotting the luxury Dorchester Hotel chain over the owner's ties to the introduction of Sharia law in the Sultanate of Brunei.
"No @Virgin employee, nor our family, will stay at Dorchester Hotels until the Sultan abides by basic human rights," Branson tweeted Saturday from his personal Twitter account.
The Dorchester Collection, which includes The Beverly Hills Hotel, Hotel Bel-Air, The Dorchester and several other luxury-level properties around the word, is owned by the Brunei Investment Agency, a branch of the Ministry of Finance of Brunei.
At issue is the decision of the oil-rich state to adopt a strict form of Sharia law that would call for the severing of limbs for theft, as well as stoning to death for adultery or homosexual acts, according to the BBC. Enforcement would be limited to within the borders of Brunei.
The annual Global Women's Rights Awards, co-chaired by Jay and Mavis Leno, moved from the Beverly Hills Hotel as part of the boycott. The awards instead were held at the Hammer Museum.
On Tuesday night, the Beverly Hills city council is expected to discuss whether to ask the government of Brunei to divest itself of the Beverly Hills Hotel.
Christopher Cowdray, the chief executive officer of the Dorchester Collection, said boycott should not be directed at the hotels and its employees.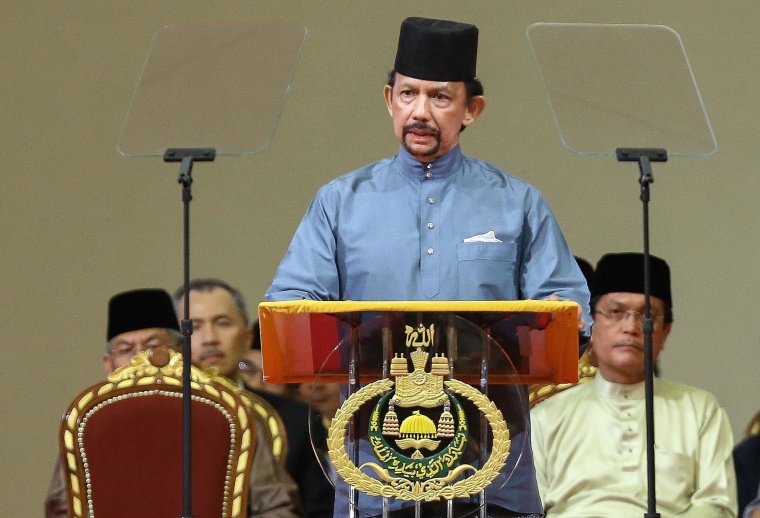 "The economic impact of this not only affects our loyal team members but extends to the local community, our valued partners and suppliers," Cowdray said Monday in an email to CNBC. "During this challenging time, we have been deeply touched by the tremendous support received from our loyal guests and long standing business partners who recognize that Dorchester Collection hotels are part of the fabric of their local communities. We will continue to honor their iconic heritage and remain committed to our core values of integrity, equality and diversity."
The boycott has been gaining steam for weeks.
"I won't be visiting the Hotel Bel-Air or the Beverly Hills Hotel until this is resolved," Degeneres tweeted April 22 with a link to a Daily Beast story headlined "Brunei Returns to the Stoning Age."
On April 26, Stephen Fry tweeted: "Cancelled in nick of time: discovered @CoworthParkUK that I was booked into is part of the 'Dorchester Collection.'"
Sharon Osbourne piled on April 28: "Please join me in BOYCOTTING @BevHillsHotel, @HotelBelAir and all @DC_LuxuryHotels."
CNBC's Michelle Fox contributed to this report.