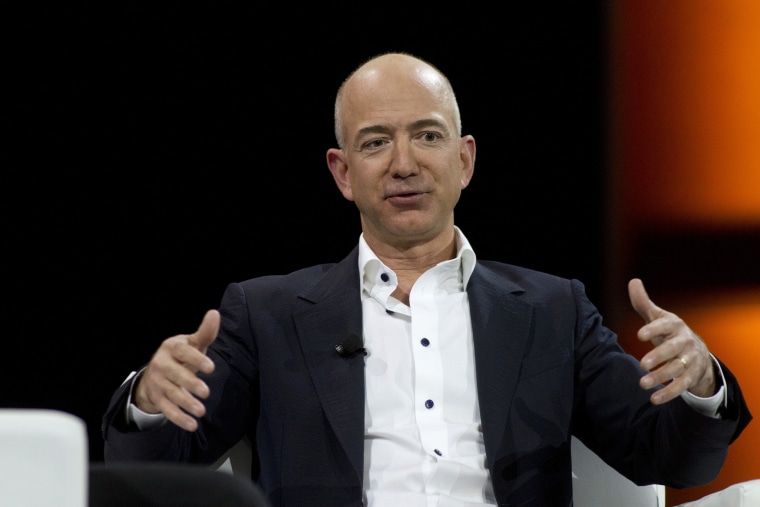 The Washington Post Co. announced Monday that it plans to sell its flagship newspaper and other publications to Amazon.com founder and chief executive Jeff Bezos for $250 million in cash. 
The Graham family has overseen the paper for four generations.  
The current Washington Post Co. will change its name within 60 days of the deal's closing, according to an SEC filing. Bezos is purchasing the newspaper independently of Amazon, the online retailing behemoth, and will become the paper's sole owner. The sale is expected to go through within 60 days.
In an interview with a Washington Post reporter, the Washington Post Co.'s current chief executive, Donald Graham, said that every member of his family was in shock just thinking about selling the newspaper, considered one of the most respected in the country. 
"But when the idea of a transaction with Jeff Bezos came up, it altered my feelings," Graham said. 
In a statement, Graham added that he made the decision to sell "only after years of familiar newspaper-industry challenges made us wonder if there might be another owner who would be better for the Post.
"Jeff Bezos' proven technology and business genius, his long-term approach and his personal decency make him a uniquely good new owner for the Post."
In the same statement, Bezos said that the Post's values would not change. "Our duty to readers will continue to be the heart of the Post, and I am very optimistic about the future," he said. 
Bezos added that he has asked Katharine Weymouth, the current chief executive and publisher of the Washington Post, to stay in her position. Weymouth is a granddaughter of Katharine Graham, who oversaw the Post as publisher and then as chairman, from the late 1960s to the early 1990s.
Slate, the online magazine, TheRoot.com and Foreign Policy will not be part of the sale. 
Bezos has long been known for making investments unrelated to Amazon.com. In 2000, he invested heavily in rocket launch venture Blue Origin, which has been working on a suborbital launch system to send passengers and payloads into space.
He is also the backer of the 10,000 Year Clock, which is being built on property owned by Bezos. 
According to Forbes, Bezos' net worth is $25.2 billion. As the Post's Ezra Klein notes, this means he is buying the Post for less than 1 percent of his fortune. 
More business news: