Curtis Francis and Jennifer Burgette were engaged to be married. They planned to have babies. Grow old together.
"He was always a very soft-hearted person who was good to everyone," Curtis's mother, Judy Conley, said in a 2012 interview with the Ohio Attorney General. "Jennifer was like a daughter to me. They had just started making plans for a family."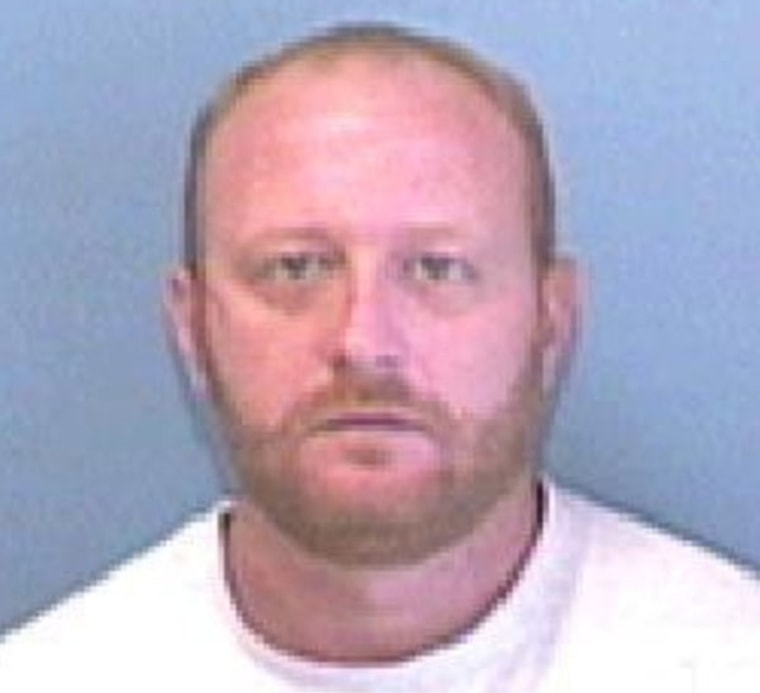 But the couple never got that chance.
On December 9, 2006, just weeks before Christmas, 34-year-old Curtis and 30-year-old Jennifer were gunned down as they slept in their bed at the home they shared on Hopper Road in Piketon, Ohio.
More than 13 years have passed and the case, dubbed the "Hopper Road double murder," remains unsolved.
The case has been investigated by the Pike County Sheriff's Office and the Ohio Attorney General's Office, but after being reopened multiple times by both agencies, it has been shelved and it is now listed as a cold case.
Angie Montgomery told Dateline she was close with her cousin, Curtis, saying he was more like a brother than a cousin and always very protective of her.
"He'd sometimes scare boys away," Angie said. "He'd say, 'she's a pretty thing, ain't she? Well, don't you even think about hurting her, or I'll hurt you.' But he wasn't a troublemaker. He had a good heart and loved animals, music, loved going hunting and fishing, and just loved his mom and his family. He was excited to start a family of his own."
Angie said she believes the murder of her cousin and his fiancée should have been solved a long time ago and worries their family will never have the closure they deserve.
"Curt and Jenny deserve justice," Angie said. "Their case has now gone cold, but that shouldn't mean that their lives didn't matter. We feel like this has been swept under the rug and it's just frustrating."
A suspect or suspects have not been named, but according to a statement released by the Ohio Attorney General in 2012, investigators believe more than one person witnessed the killings and that the person who pulled the trigger likely knew the couple. They stated they believe the gunman is also responsible for at least one other homicide.
Angie told Dateline that she believes she knows who may have killed Curt and Jenny and has an idea of the killer's motive.
Just prior to the murder, Curtis had undergone shoulder replacement surgery and was taking pain medication. He had also received a settlement check from work. Angie said he was hanging out with some questionable people in the community and believes they were after the medication and money.
"I always told him he was too trusting, and I think he trusted the wrong person with that information," Curtis' mother, Judy, said in a previous interview.
Angie added that she believes Curtis was the intended target that night because his fiancée, Jenny, wasn't expected to be there.
"She had gone to her mom's house for the night," Angie told Dateline. "Curtis had been drinking during the day with those people and he and Jenny were arguing, so Jenny said she was going to her mom's house for the night."
Angie said there were people around who heard this and she believes they were the same individuals who went to the couple's house on Hopper Road overnight to take Curtis's pain medication. But what they didn't know was that Jenny had returned to the house, and was asleep next to Curtis.
"I think they felt like since they had killed Curt, and Jenny was right there, they had to kill Jenny, too," Angie said.
Over the years, the case grew cold.
In 2012, as part of his Ohio Unsolved Homicides Initiative, Ohio Governor Mike DeWine, who was the Attorney General at the time, urged anyone with information on the case to come forward.
"This is a case where we are certain someone knows exactly who killed these two people," DeWine said in 2012. "Anyone with information should come forward and help authorities take this killer off the streets. We need to stop this killer before he takes even more lives. Even the smallest detail of information on this case could be the information that leads to an arrest."
But nothing panned out. Investigators hit multiple dead ends and the case was handed back to the Pike County Sheriff's Office in 2014.
In a statement released by the Pike County Sheriff's Office, they stated authorities "followed up on numerous leads and completed a thorough investigation, however, not enough information was obtained to solve this homicide. Anyone with information is encouraged to contact the Pike County Sheriff's Office or submit a tip."
Without DNA evidence, a murder weapon or a confession, Pike County Prosecutor Robert Junk told Dateline all agencies are at a standstill in the case.
"At this time, there's just nothing happening with it," Junk said. "It's just really sad because Curtis and Jenny were 100% murdered and someone knows something. We have ideas of who might have been involved, but there has not been enough evidence to convict anyone at this point."
In 2017, a local reporter for FOX19 did an investigative report on the case and discovered that a well was found on the property of the family who Curtis's family believes is involved in the murders. Investigators were called to the scene and ran a camera into the well, taking photos of what the family believes could be the gun used to kill Curtis and Jenny.
Prosecutor Junk told Dateline that to his knowledge of the case, photos taken when investigators ran a camera into the well showed what appeared to be guns inside, but there was no clear evidence that those guns had anything to do with the case. He did not know why the potential evidence was not retrieved from the well. The well was eventually sealed.
During the FOX19 investigation, the reporter came across the case of the 2006 shooting death of Paul E. Shope, III, in Pike County. Eric D. Horn of Piketon was convicted in Shope's murder and is serving a life sentence for the murder, Prosecutor Junk confirmed.
Included in the file were witness statements that mostly dealt with the Shope murder, but also revealed details of the same witnesses claiming to have first-hand knowledge of the Hopper Road murders, including the argument between Curtis and Jennifer, discussion about the murder weapon and what happened to the accused killers' bloody clothing following the murders. When asked about the witnesses' names, Pike County sheriff's officials replied "no comment."
"We have ideas about who did it, but we just don't have enough evidence to convict anyone," Prosecutor Junk said. "But it doesn't matter how many years it's been or how cold the case has become, we appreciate and welcome all tips the public could give us. Someone out there knows something and we hope they will come forward and help put this case to rest."
Junk, who told Dateline that he has known Curtis's mother Judy Conley for years, added that he hopes to find closure for the family.
"She's such a good person -- the best you'll ever meet," Junk said. "She doesn't deserve this. She's been through so much already. It's just not right."
Angie told Dateline that Judy recently told her that she just wants to live to see someone arrested and held responsible for the murder of her son and future daughter-in-law.
"Not knowing who killed my son… is one of the worst things a mother can go through," Judy said in a 2012 interview with the Ohio AG. "If someone is arrested I think I would finally be able to sleep at night."
Judy's husband died in the 1980s. She gave birth to four children. But only one is still alive. One of her sons drowned in a creek when he was just eight years old, and her daughter died by suicide in June 2006, just six months before Curtis was murdered.
"She's the strongest woman I've ever known," Angie told Dateline. "But this is killing her. It's wearing her down not having closure. I just want that for her. And we all want justice for Curt and Jenny. It's time."
Anyone with details on the murders of Curtis Frances and Jennifer Burgette is asked to call the Ohio Bureau of Criminal Investigation at 855-BCI-OHIO (855-224-6446) or submit a tip via the Attorney General's website.