There's been a new development in the death of the mother of Pamela Hupp, a key figure in a story Dateline has been reporting on for years.
The manner of death for Hupp's mother has been changed from "accidental" to "undetermined," according to the St. Louis County Medical Examiner's Office. A spokesperson told Dateline Friday that the amendment comes following investigations involving Hupp, who is currently facing first-degree murder charges in an unrelated case.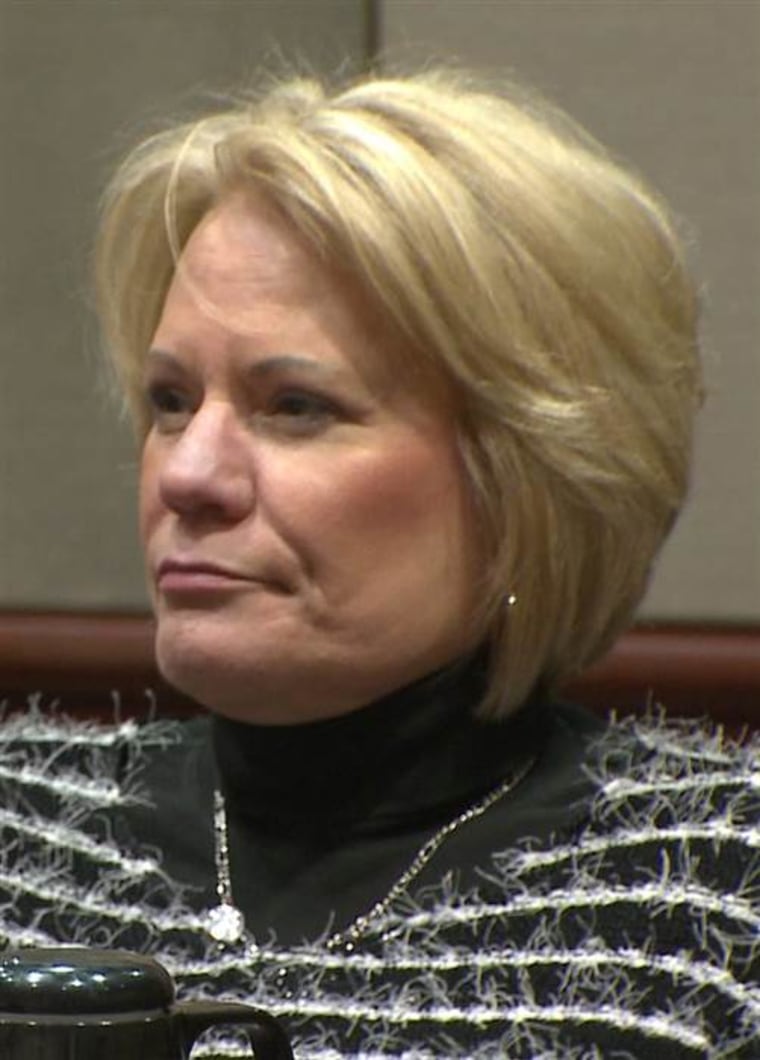 Police found Hupp's mother, Shirley Neumann, dead on the ground below her balcony at a senior living facility in Fenton, Missouri in 2013. The railing on her balcony above had been broken. Neumann was 77.
After two police investigations, the St. Louis County Medical Examiner's Officer recorded Neumann's death as an accident in 2013, stating she fell through the railings to her death. Hupp was the last known person to see her mother alive. In January 2016, Hupp's attorney declined to comment on her involvement in Neumann's death, because, he told Dateline at the time, Neumann's death wasn't even considered a crime.
Suzanne McCune, an administrator with the St. Louis County Medical Examiner's Office, told Dateline that Chief Medical Examiner Dr. Mary Case "felt that the information and evidence that has been brought forth since [Neumann's] death was sufficient to indicate that 'accident' was no longer an appropriate determination."
McCune told Dateline that for a manner of death to be determined as an accident, the fatal injuries must be deemed as unintentional; this, she said, is no longer true in Neumann's case.
"That's not to say it's intentional," McCune added. "Rather, it's to say the amount of evidence available is no longer clear and compelling enough to indicate that it was an accident."
McCune also told Dateline that, at this time, there is no ongoing investigation by the medical examiner's office to further specify the manner of Neumann's death.
RELATED: Pam Hupp Shoots and Kills Man After Burglary Reported at her Suburban St. Louis Home
Hupp was charged with first-degree murder and armed criminal action in the August 2016 shooting death of Louis Gumpenberger, 33, a man she told police was burglarizing her O'Fallon, Missouri home when she killed him.
She has pleaded not guilty to the charges, and her trial is scheduled for April 2018.
RELATED: Prosecutor Charges Pam Hupp with 1st Degree Murder, Alleges Attempt to Frame Russ Faria
Hupp has been central to an ongoing Dateline investigation since late 2013.
In December 2011, Hupp's friend Elizabeth "Betsy" Faria was found stabbed to death in her home. Hupp was the last person known to see Betsy alive.
According to previous Dateline reports, three days before the murder, Hupp became the beneficiary of a $150,000 life insurance policy that Betsy owned. It was a change that no other friend or family member knew about.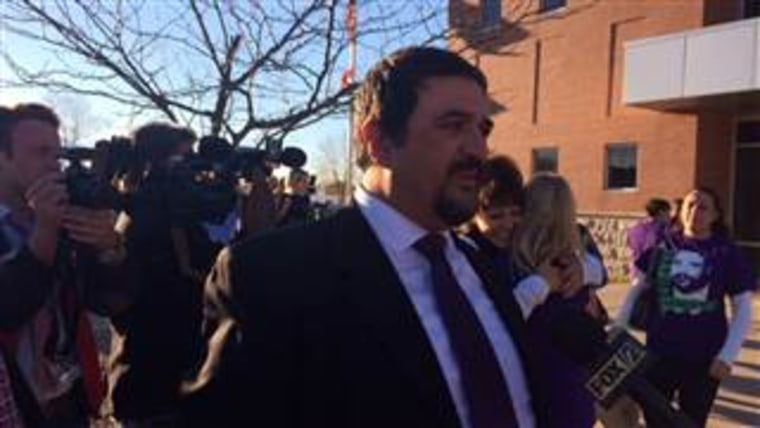 Russ Faria, Betsy's husband, was convicted of her murder in 2013, but his conviction was overturned in June 2015. At his retrial, Faria's defense attorney pointed to Hupp as the one with the motive and opportunity to kill Betsy, though she was not called by either side to testify. The judge acquitted Faria at a bench trial.
RELATED: Judge Acquits Russ Faria in Retrial for Wife's Murder
Hupp has repeatedly denied any involvement in Betsy Faria's murder.
Watch the latest Dateline report on the case, here: Stranger Than Fiction