"Your entire family loves you," Jacques Dean told Dateline as a message to her daughter. "We're still looking for you."
Jacques's daughter, 26-year-old Kennedy Walton, vanished on March 4, 2022.
"If she's alive, I would like her home," Jacques said. "If she's not, I would like to give her the proper burial."
Jacques told Dateline that she raised her three children in Belleville, Illinois. Kennedy is the eldest. "She loved her sisters," Jacques said. "Kennedy would get in the car and just drive around the city in a drop of a hat. She would take them and listen to loud music, of course."
Kennedy's aunt, Marco Dean, also recalled the close relationship Kennedy had with her younger sisters. "She was an excellent sister," she said. "She would come and get them and take them places. She would come over to the house and just spend quality time with them."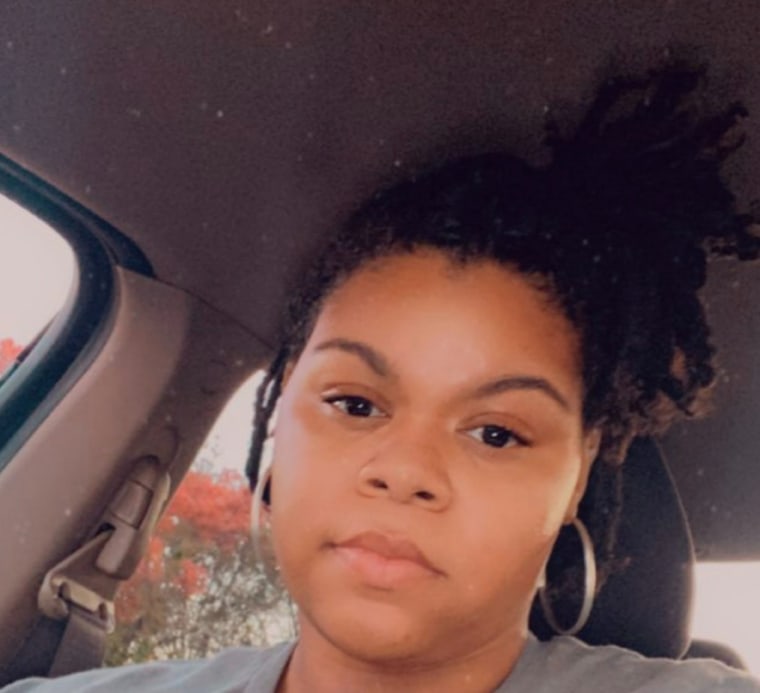 "I call her my gentle giant," Marco said of her niece. "She's quiet. She's gentle. You have to push her buttons to get her mad."
At the time of her disappearance, Kennedy was living in St. Louis, Missouri, with two roommates — about 25 minutes from Belleville.
Kennedy's aunt, Gian Slack, told Dateline she picked her niece up from the Swansea station MetroLink around noon on March 3. "Her car was down," she said. "She came to my house, and then we went to St. Elizabeth's Hospital to get her mother's truck."
Jacques Dean told Dateline that she was in the hospital having a procedure, so Kennedy came into town to take care of her sisters. "She came to watch the girls and took them to swimming," she recalled. "She also picked me up from the hospital that night and she was going to stay here at my house."
Jacques said they arrived home from the hospital around 9:30 p.m. "I went in, took a shower and everything," she recalled. "I don't know what time she left, but I'm thinking that's when she left."
When she got out of the shower, Jacques assumed Kennedy was upstairs in the house. It wasn't until later that night, that she realized her daughter was gone. "I got up and I went to the bathroom," she said. "I looked outside, and I saw that the truck was gone."
Jacques said she texted Kennedy around midnight asking where she was, and Kennedy replied saying she was "on her way in a minute." Jacques said she went to bed, but woke up around 2 a.m. and texted her daughter again. "When I texted back that time, there was no response," she said.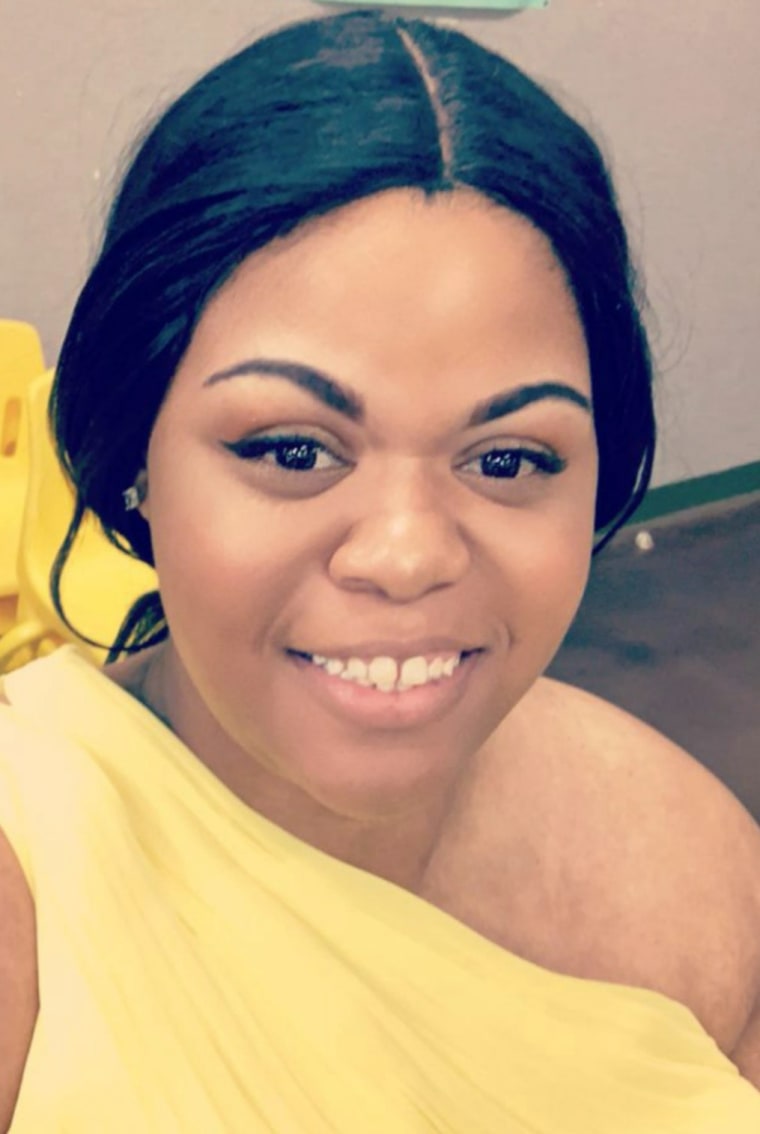 Jacques told Dateline she knew something was wrong the next morning when Kennedy still hadn't shown up. "It was a school day for her sisters, so I figured she would be here to take them to school in time," she said. "When she didn't come and wasn't answering — that's when I was like, 'OK, something's not right.'"
According to Jacques, it was extremely unusual for her daughter to not return her phone calls. "Whenever I would call her — she'd answer the phone," she said. "If I text her -- she would text back within five minutes."
But Kennedy didn't answer her mother. Jacques reported her daughter missing to the Belleville Police Department.
According to an incident report provided to Dateline by the Belleville Police Department, on March 3, 2022, Kennedy was captured on Jacques's Ring camera leaving the home around 10:30 p.m. in a 2007 white Chevy Tahoe.
Investigators took a statement from one of Kennedy's roommates who said that he last saw her around 1 a.m. on March 4, 2022, at Show-Me's Sports Bar and Grill in St. Charles, Missouri. According to the roommate's statement, Kennedy was with him and several other people at the bar for a birthday celebration.
The report goes on to say that investigators obtained security footage from the bar that night. It showed Kennedy having dinner and drinks with a group of friends and leaving at about 1:10 a.m. Kennedy "gets up from her seat at the bar, exits the business, and walks to what appears to be the white Chevrolet Tahoe parked in the front parking lot of the business," the report states. It notes that it does not appear that anyone was following Kennedy.
Investigators interviewed another of Kennedy's friends who was at Show-Me's Sports Bar and Grille that night. According to the incident report, he said that Kennedy suddenly got up and left the bar before anyone else. When he went outside, Kennedy "was in her vehicle crying." The statement goes on to say that when he asked Kennedy what happened, she said that "she was going to be fine, and nothing was wrong." In the statement, the friend goes on to say that after leaving the bar, they were driving in a different car next to Kennedy on the highway until "she sped up and passed" them, and when they arrived at Kennedy's house, she was "pulling away from her residence and leaving."
That was the last time Kennedy was reportedly seen.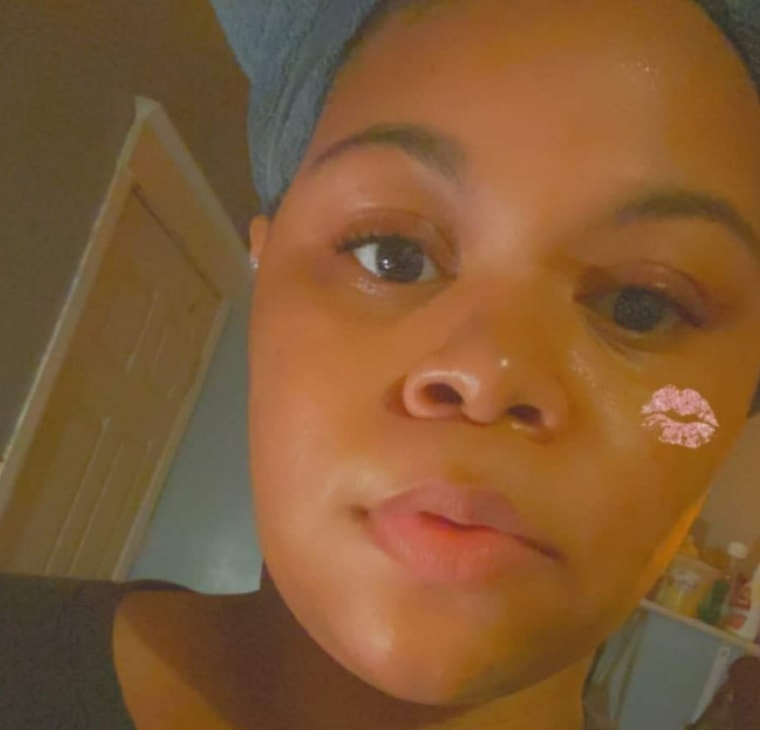 Jacques Dean told Dateline she doesn't know why her daughter might have been crying. "She was completely fine when I last saw her," she said.
On March 10, six days after Kennedy disappeared, the white Chevrolet Tahoe she had been driving was found abandoned just two miles away from her home in St. Louis. According to the police report, the responding officer "did not observe any damage to the vehicle and there were no suspicious circumstances surrounding the location."
According to Kennedy's mother, Jacques, there were several things missing from her truck. "It was completely cleaned out," she told Dateline.
Captain Todd Keilbach with the Belleville Police Department told Dateline in an email that Kennedy's case is still an active investigation and that his office will "not be discussing any evidence at this time." He added that they conducted several interviews in March and May of this year and have added Kennedy's DNA to the National Missing Person's Database.
According to the captain, his office is currently investigating Kennedy as a missing person, but is not ruling out the possibility of foul play.
Jacques Dean told Dateline that while she isn't sure exactly what happened to her daughter, she knows for a fact she wouldn't just disappear. "I don't see her packing up or just leaving and not saying anything," she said. "I think something happened to her."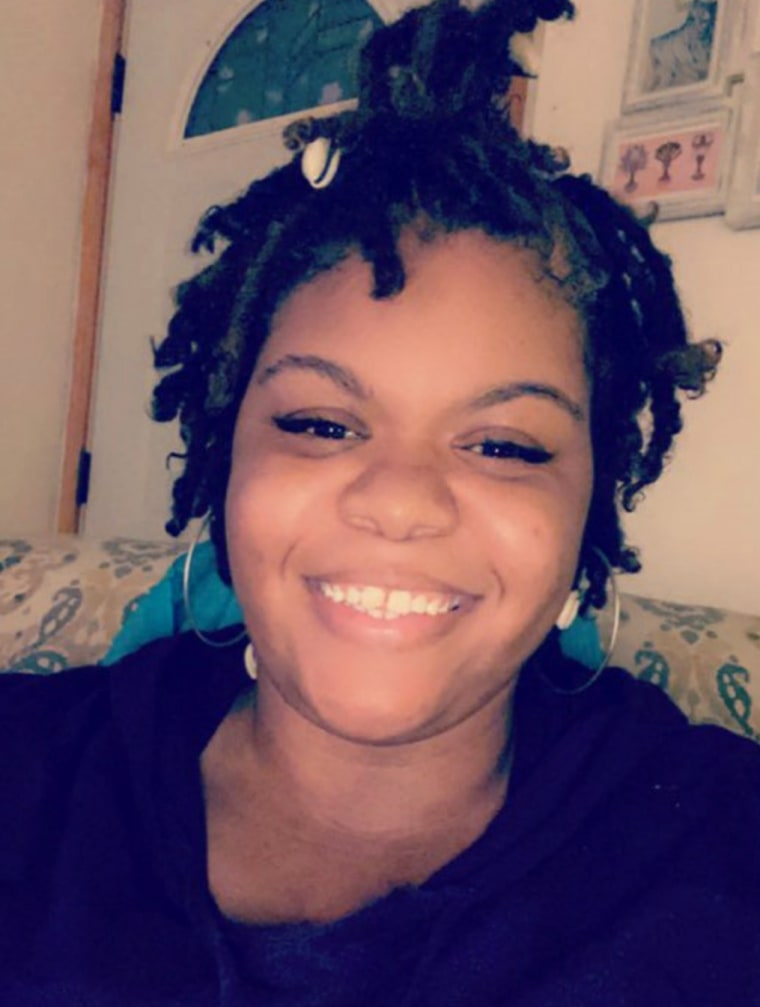 But Jacques said if her daughter is out there somewhere, she wants her to know that her family loves her and just wants her home. "I don't know if she's alive or if she's not," Jacques said. "Just know that we love you."
Kennedy is 5'10," 270 lbs., and has black hair and brown eyes. She was last seen wearing a black jacket, a black t-shirt, and black leggings.
Anyone with information on Kennedy's whereabouts is asked to call the Belleville Police (618-234-1212) or Crimestoppers (866-371-8477).