Shane Montgomery was last seen in the early morning hours of November 27th, 2014 on Main Street in Philadelphia's Manayunk neighborhood.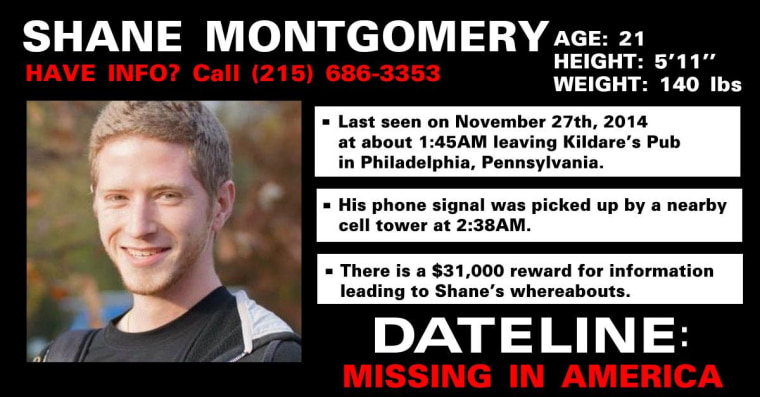 The West Chester University senior was spending the night before Thanksgiving out with friends. He was last spotted walking down Main Street after leaving Kildare's Pub around 1:45am. Friends told Shane's distraught parents the 21-year-old did not appear inebriated before he vanished.
There is a $40,000 reward offered by Shane's family, the Fraternal Order of Police, Kildare's Pub, the Student Government Association at West Chester University, the philly bar, The Grog, and Bimbo Bakeries USA for information leading to Shane's whereabouts.
If you have any information regarding Shane's whereabouts, please contact the Philadelphia Police at (215) 686-2253.