When you live on the same plot of land as several members of your family -- as does the Allen family in Fountain Hill, Arkansas –- you tend to see them a lot. Even when the plot is 20 acres -- as is the Allen family's -- a knock on the door by some relative or another isn't out of the ordinary.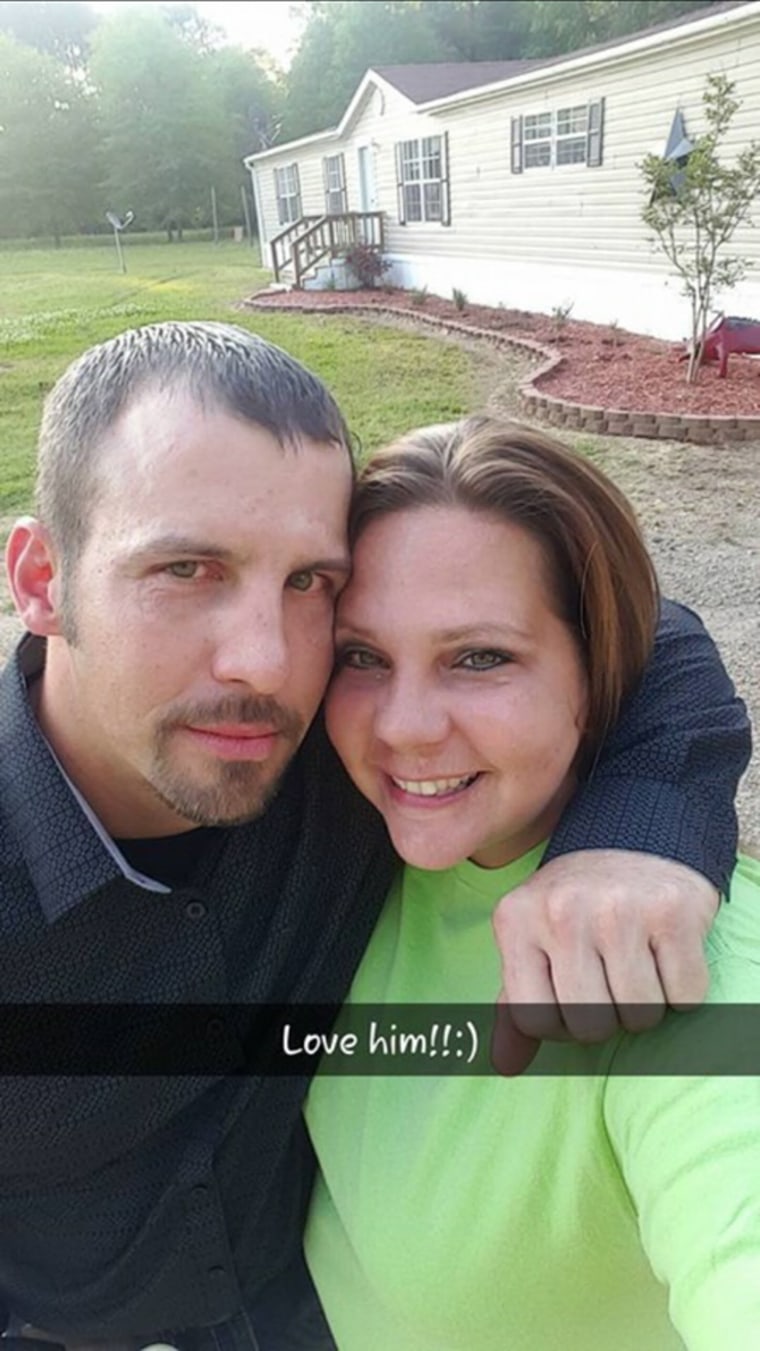 But the knock on Angie Allen-Clavet's door on the family property in July of 2017, brought news that was anything but ordinary. It was about her 38-year-old brother Brad Allen.
Brad and Angie's cousin Jennifer Davidson was at the door with Brad's girlfriend, Megan Coady. Brad and Megan lived with their two-year-old son in Brad's grandfather's house on the property. Brad also has two daughters from a previous relationship who live nearby.
Megan told Dateline she and Brad had gotten into a fight on the night of July 17. Then, around 3:00 a.m. on the 18th, Brad allegedly took off on foot.
"He was aggravated with me when he left, but he was not that mad. He left to cool off and have some time to himself," Megan told Dateline. "He told me he was going on a walk through the woods and he would be back in a few hours."
Ashley County Sheriff's Office Investigator Tad Huntsman told Dateline that in the missing persons report, "it was stated that [Brad] took his phone but none of his other personal belongings."
Brad's cousin Jennifer told Dateline that when Megan told her she woke up on the 18th and Brad wasn't home, she picked up Megan and her son and, together with her fiancé, they all took off to search for Brad.
"And we did that for the next three days, because you can't file a missing persons report for 72 hours," Jennifer told Dateline. "We looked everywhere we could think of for him."
Jennifer said they also checked with Brad's employers, friends, and even old friends. She said their grandfather knew Brad was missing, because Brad and Megan lived in his house. However, they did not immediately tell the rest of Brad's family.
"The reason we did not go to his mom and dad, or his sister or brother-in-law, is because they did not have a good relationship with Brad at that time," Jennifer said. Brad's sister Angie also told Dateline that the family and Brad had had "a falling out about a month before he went missing."
After days of searching, on July 20, Jennifer went to her grandfather to ask his advice on what to do next. According to Jennifer, Brad had a bank card issued by his employer into which his paycheck was automatically deposited. Since he had left his wallet at home, that card was still in the house.
"My grandfather said Brad was going to get paid at midnight that night," Jennifer said. "So we expected him to come home and get it."
But on the morning of the 21st, Brad's bank card was still at home.
"When he didn't show back up to get his money, that was the biggest red flag," Megan told Dateline. "He would've at least come back to get his money."
Jennifer and Megan did one last search for Brad and spoke to neighbors once again before, Jennifer says, she told the rest of Brad's family that he was missing. Jennifer and Megan then reported Brad missing to the Ashley County Sheriff's Office.
"The investigator came out to the 20 acres and came to each house and spoke to everybody and got their statements," Jennifer told Dateline.
Ashley County Sheriff Tommy Sturgeon told Dateline that police have conducted multiple searches for Brad.
"We have had track dogs twice and cadaver dogs twice. They haven't revealed much of anything," Sheriff Sturgeon said. "Track dogs tracked him down the road for several miles and then lost his scent."
Police say they have received reports of possible sightings of Brad as far away as Louisiana. But, after working with the local police in those areas, authorities have determined that none of the men reported was Brad.
According to a post by the Ashley County Sheriff's Office, on July 25, authorities "applied for search warrants for Brad's phone and [conducted] interviews with [people] that may have come in contact with Brad including family, friends, and co-workers."
"When we did the search warrant [through the phone service provider, activity] showed up until right after he left, " Investigator Huntsman told Dateline, adding that the cease in activity means the phone either died or was turned off. He could not confirm the details of the phone's activity.
Sheriff Sturgeon told Dateline none of the search warrants produced any significant leads, and there are no persons of interest at this time.
In January, Sheriff Sturgeon told a local NBC affiliate that authorities are investigating Brad's case under the assumption that he is still alive. He told Dateline he doesn't believe foul play is involved, but continues to be "searching for the worst and hoping for the best."
"I've been a police officer for 32 years. Unfortunately this is one of the worst ones -- because we're not getting any information," Sheriff Sturgeon said.
Brad's sister Angie told Dateline her brother's disappearance is taking a toll on the family.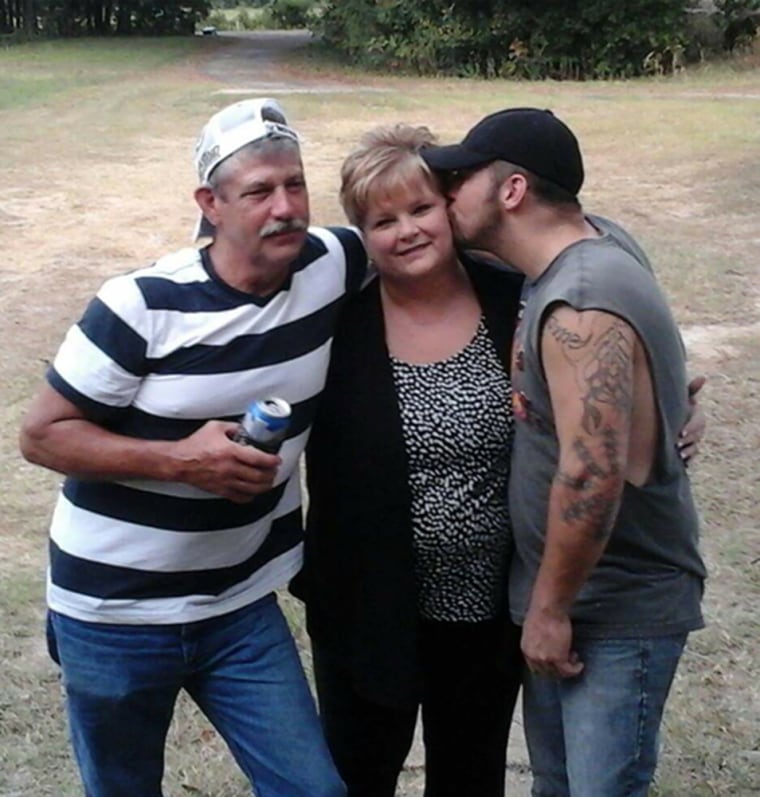 "It's killing my mom. She completely went down since this happened," Angie said. "It's making my dad crazy, making me crazy, and making my children crazy. They pray every night for [their uncle]."
Megan says she is "trying so hard to make [their son] think everything is OK," while Brad's cousin Jennifer says she loses "sleep every night over this" and has even quit her job so she can devote all of her time to searching for him.
"I wake up from nightmares. It's unbelievable," Jennifer said. "You'll see something on the side of the road and stop to double-check if it's his shoe. It has completely taken over my life."
Angie, Jennifer and Megan all believe Brad wouldn't just walk away.
"Rumors are like flies – they're everywhere. And they're worthless," Brad's girlfriend Megan said. "I believe something has happened to him, because I don't believe he'd be gone this long otherwise."
Brad "had a job -- a really good job in construction," Angie told Dateline. "He's an awesome person. [People] just don't vanish."
Brad Allen is described as a white male around 5'9" tall and weighing 165 lbs. with brown hair and green eyes. Brad has several tattoos: a tribal tattoo around his right bicep and praying hands on his back near the right shoulder area. He was last seen wearing black shorts with a red stripe down each side, a light colored see-through shirt, black Under Armor shoes and a black hat. If you have any information on Brad's whereabouts, please contact the Ashley County Sheriff's Office at 870-853-2040.
Editor's note: This article has been updated to include interviews with Brad's cousin Jennifer Davidson, his girlfriend Megan Coady, and Ashley County Sheriff's Office Investigator Tad Huntsman.