A black transgender woman was found dead in her burning car in South Florida in what is being investigated as a homicide, authorities said.
It is the 18th killing of a transgender person in the U.S. this year.
The body of Bee Love Slater, 23, was discovered in Clewiston on Sept. 4, according to the Palm Beach Post.
Hendry County Sheriff Capt. Susan Harrell told NBC News in a statement that authorities could not initially identify the body "due to the burns and lack of identification available." A medical examiner later identified the body through dental records, Harrell said.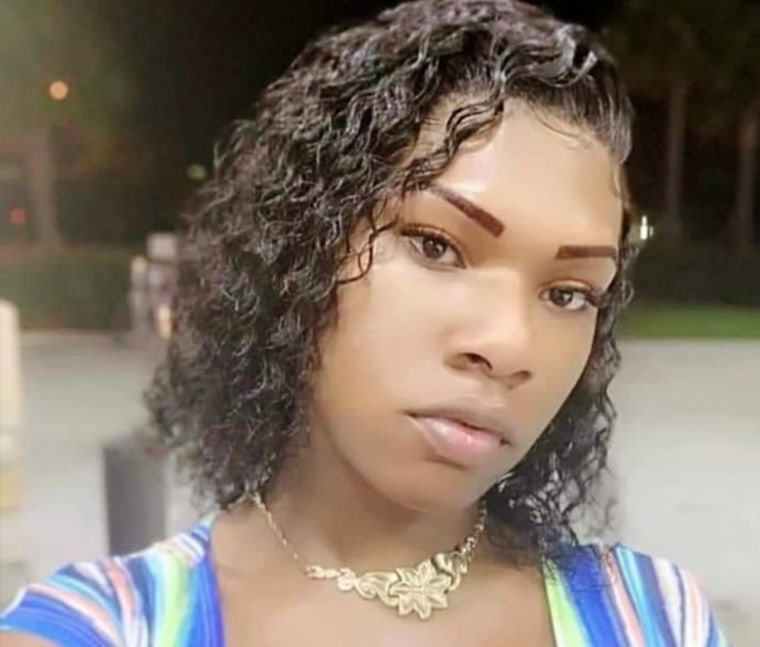 According to The Advocate, investigators said Slater's death was one of the most brutal murders they had seen.
Authorities have not said if they think Slater's gender identity played a role in her death, the Palm Beach Post reports. Investigators are not releasing how she died.
Her death is the 18th killing of a transgender person in the United States this year, according to the Human Rights Campaign, which tracks the deaths of transgender people. A majority of those killed have been black transgender women.
George Wallace, executive director of LGBT+ Center Orlando, told NBC News in a statement Thursday that transgender women of color "are killed at a higher rate than that of their peers."
"I find it sad and upsetting that our trans brothers and sisters continue to be targets of hate and intolerance," Wallace said. "I wish I had a solution, but we must continue advocating and educating."
Slater's friend, Jackson, who asked to be referred to by his last name, told the Palm Beach Post that Slater underwent surgery this year. But, he said, she was verbally harassed and bullied online and had expressed concerns about her safety.
"We have more questions than answers," Jackson said of her death.
The American Medical Association in June announced it efforts to bring national attention to what it called "the epidemic of violence against the transgender community, especially the amplified physical dangers faced by transgender people of color."
"According to available tracking, fatal anti-transgender violence in the U.S. is on the rise and most victims were black transgender women," said AMA Board Member S. Bobby Mukkamala, M.D. in a press release. "The number of victims could be even higher due to underreporting and better data collection by law enforcement is needed to create strategies that will prevent anti-transgender violence."