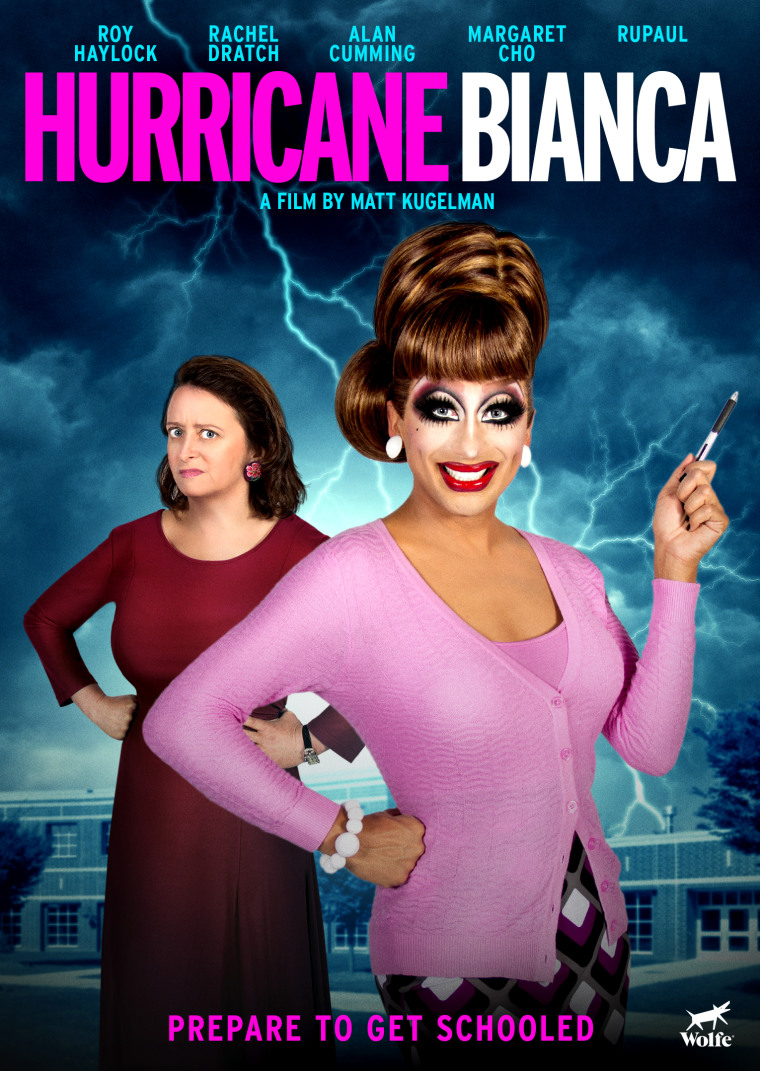 "RuPaul's Drag Race" winner Bianca Del Rio will star in the upcoming feature-length comedy, "Hurricane Bianca," which will be released digitally on September 23.
The film tells the story of a teacher who is fired from a small Texas school for being gay and returns disguised as "Bianca," a mean "lady" who wreaks revenge on the people who bullied him.
"These are truly special days we live in—where a clown in a gown can make her very own drag queen revenge-comedy," Del Rio said. "[But] these are also days in which being LGBT can get you legally fired in 28 states."
Directed by Matt Kugelman and produced by Ash Christian, the film also stars Rachel Dratch, Alan Cumming, RuPaul, Margaret Cho, Bianca Leigh and fellow "RuPaul's Drag Race" alumni Willam Belli, Shangela and Alyssa Edwards.
"We wanted to tell a hilarious story that doesn't shy away from that ridiculous reality," Del Rio added, saying the cast is "thrilled with the support it received from fans and from the incredible line-up of LGBT icons who I was forced to share screen time with."
Fans contributed to the film with a crowdfunding campaign that raised nearly $170,000 to help bring the story to life.
"Like many, we have been excited about the 'Hurricane Bianca' concept for years, and we are thrilled that Wolfe Releasing can now bring this whip-smart comedy to fans and audiences around the country," Jim Stephens, President of Wolfe Releasing, said.
"Hurricane Bianca" will have its U.S. premiere in New York City on September 19, with additional screenings in San Francisco on September 20 and Los Angeles on September 21. All events will feature a Q&A with director Matt Kugelman and stars, including Bianca Del Rio. For more information, visit
HurricaneBianca.com
.