Six years ago, Cole Ledford crashed his pickup truck into a pole at 75mph in a desperate attempt to take his own life. The then 16-year-old Ohio teen had been questioning his sexuality and feared the bullying and teasing it would likely provoke from his high school classmates. So one evening on the short ride home from his summer job, he decided that he didn't want to live anymore.
"That was the only way out, I just wanted to end it," Ledford said. "It was a combination of battling with my sexuality and growing up in a conservative small-town community. The decision to do it was spur of the moment."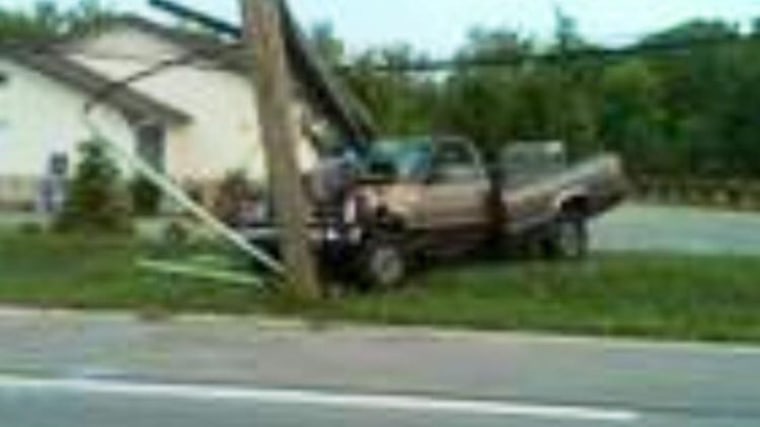 Sadly, situations like Ledford's are not uncommon and impact lesbian, gay and bisexual (LGB) teens at higher levels than other students. The Centers for Disease Control and Prevention released on Thursday the first national study looking at the health of LGB high school students. The research looked at 9th through 12th graders in the U.S. and found LGB students experienced considerably higher rates of physical and sexual violence and bullying compared to their heterosexual peers.
With more than one million LGB high school students in this country at increased risk for depression, suicide and addiction, Dr. Jonathan Mermin, director of the CDC's National Center for HIV/AIDS, Viral Hepatitis, STD, and TB Prevention, told NBC News this research is critical for the health of these young people and the ones who follow.
"Documenting the scope and magnitude of the problem is just the first step to preserving the future of the next generation," Mermin said.
The statistics reported in the new study are alarming.
Comparing LGB teens to their heterosexual peers, the study found LGB teens were:
2 times more likely to experience both physical and sexual dating violence
2 times more likely to experience bullying, both online and at school
3 times more likely to be physically forced to have sexual intercourse
4 times more likely to attempt suicide
5 times more likely than other students to report using illegal drugs
For Ledford, the numbers are not surprising. As a sophomore in college, he was punched in the face for kissing his boyfriend.
"We face attacks from those who don't understand us or the fact we were born this way," he said. "The constant feeling that you may be weird or unlovable can lead so many LGBTQ people to consider suicide."
Emergency medicine physician and director of the CDC's National Center for Injury Prevention and Control, Dr. Deb Houry is optimistic that this groundbreaking research can help prevent these types of violence and trauma. She said parents, schools and communities can work together to create the kinds of programs and support systems that reduce health risks for LGB teens.
"We know that students are more likely to thrive in their schools and communities if they know they matter," Houry said.
Today, the scars on Ledford's hands are a permanent reminder of his painful adolescence. The 22-year-old is grateful for what he calls his "second life." After graduating college, he moved to New York City and now works closely with The Trevor Project, a leading national organization focused on crisis and suicide prevention efforts among LGBTQ youth.
"Members of our community die every single day because they don't feel included or loved," Ledford said. "We must continue to fight and advocate until every LGBTQ person is fully equal and accepted in the world, because we do matter and it is going to get so much better."