On June 28, 1969, patrons at a gay bar in New York City's West Village neighborhood decided they had finally had enough after yet another police raid.
As the NYPD attempted to enforce a law making it illegal to serve alcohol to "homosexuals," the resistance of the bar patrons turned into an uprising – the Stonewall Uprising – an event now widely credited with sparking the modern LGBTQ rights movement in the U.S.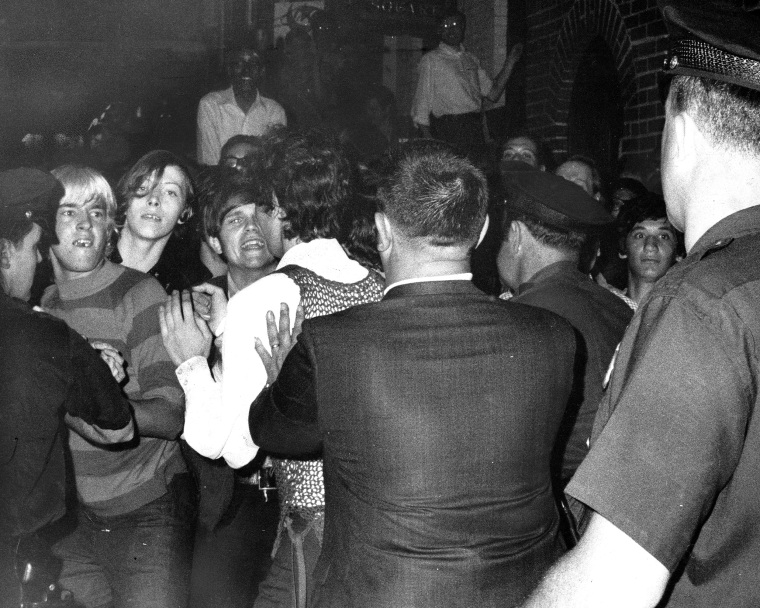 Now, nearly 50 years later, that same location - where members of the community stood up to government injustice – has been designated a new national monument by the President of the United States.
"Stonewall will be our first national monument to tell the story of the struggle for LGBT rights," President Obama said in a YouTube video released by the White House Thursday. "I believe our national parks should reflect the full story of our country - the richness and diversity and uniquely American spirit that has always defined us, that we are stronger together, that out of many, we are one."
Mark Segal, a longtime LGBTQ activist who was part of the Stonewall Uprising, told NBC OUT he is "very touched and emotional at this moment."
"That night in June of 1969, we felt that we were the world's outsiders. Today, the President began the process of bringing us into the fabric of American history. To know that something that one was involved with is now considered a part of American history is still something that each one of us has to come to terms with," Segal added.
RELATED: Stonewall Inn's Journey to Becoming a National Monument
Tim Gill, co-chair of Gill Foundation, which partnered with the National Park Service to help identify historical places of importance to the LGBTQ community, shared Segal's sentiments.
"LGBT history is American history, and it's vital for our stories to be told and retold and remembered," said Gill. "The designation of Stonewall today helps to ensure that legacy for generations to come."
Related: LGBTQ White House Staff Reflect on Two Terms of Change
The new Stonewall National Monument includes nearly 8 acres of land, including the Stonewall Inn, Christopher Park and the surrounding streets and sidewalks that were part of the 1969 uprising.
Under President Obama, a number of LGBTQ sites have been designated as National Historic Landmarks or listed on the National Register of Historic Places, including the Dr. Franklin E. Kameny Residence in Washington, D.C. and the Bayard Rustin Residence in New York City.