In September 2010, Brittany McMillan was doing what most young people do –- spending lots of time on social media –- when she found posts on Tumblr about a series of LGBTQ teen suicides. Using Canada's Pink Shirt Day as inspiration, McMillan asked people to wear purple, the color of "spirit" on the LGBTQ Pride Flag. McMillan's work resulted in Spirit Day, which has since grown into a massive campaign where people and organizations stand up to bullying and support LGBTQ youth.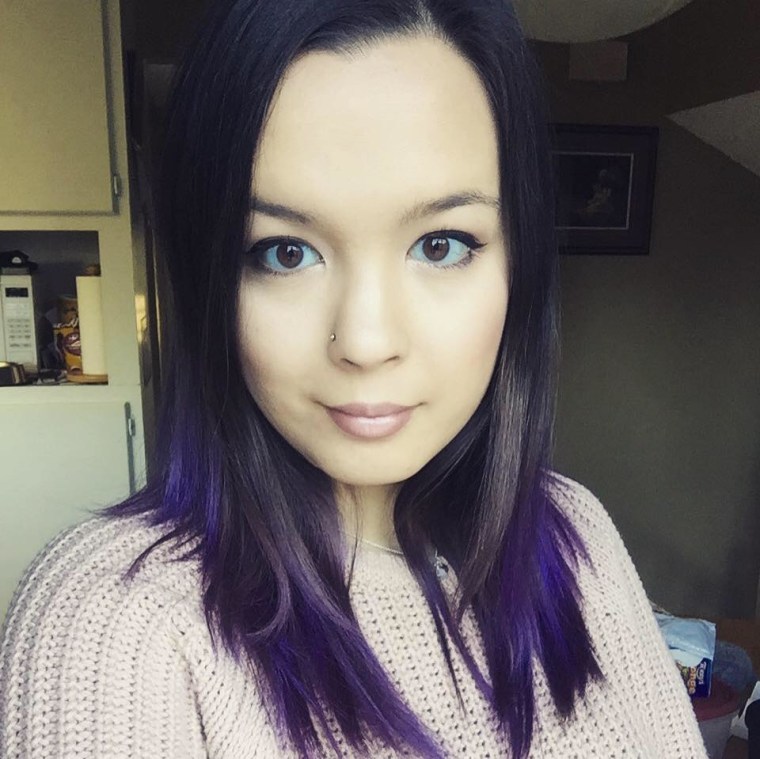 "Wearing purple would also symbolize support for the LGBTQ community and hopefully encourage youth to find the "spirit" to persevere in times of struggle," McMillan told NBC OUT via email. "Since then, it has evolved into more than just wearing purple, but "going purple," which is really quite amazing."
Spirit Day occurs the third Thursday in October annually, during National Bullying Prevention Month, and is a day where LGBTQ youth can see support all around them. This year it falls on October 20.
McMillan's viral posts back in 2010 got GLAAD's attention. While the organization initially worked to help amplify McMillan's work, its involvement has increased exponentially -- as has the success of Spirit Day. Utilizing its resources and connections across industries, the organization recruits people months in advance to get involved in order to ensure worldwide activation on the day. The corporate community. media organizations, celebrities, sports teams and non-profits all show their support for LGBTQ youth by taking a stand and "going purple."
"Having GLAAD's support with Spirit Day has been absolutely incredible," McMillan said.
"The success and growth has been tremendous," GLAAD's VP of Programming, Zeke Stokes, told NBC OUT.
While McMillan is the founder of Spirit Day, she credits its success with those who have gotten involved since. "It's the participants that make Spirit Day what it is; they create their own events and their own art, all in the name of showing LGBTQ young people that they care," she said "I know how much it means to people around the world to know that they are supported by their communities."
Stokes shared a similar sentiment. "Images and words matter," he said. "When a young person sees people they admire taking a stand and supporting them, it becomes easier for them to be their authentic self and live their authentic lives."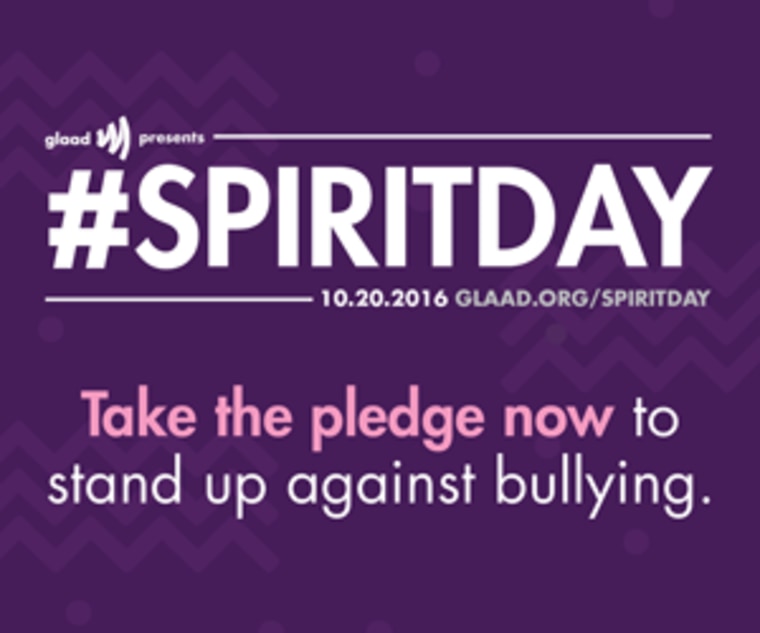 Spirit Day's success has been a wonderful surprise to McMillan, and even though she's excited about this year's day of visibility, the young pioneer is looking forward to its growth. Her hopes is that Spirit Day continues to grow and reaches more people on a global scale.
"I've been told of the ways that Spirit Day has helped people to gain confidence in themselves or given them the courage to come out. I hope that Spirit Day never stops doing those things," she said.
"Bullying is taking on new forms all the time. As technology changes, so do all the ways in which people find to be cruel to one another," McMillan added.
Spirit Day is uniquely suited to take on this problem. Messages of support and photos of people "going purple" flood social media combat negativity.
"It's a powerful message for anyone who is feeling alone or scared. Spirit Day only takes place one day out of the year, but it's easy to participate in, and it reminds us that we need to stand up to bullying every single day," McMillan concluded.