Art teacher Stacy Bailey was twice selected Teacher of the Year at her Texas elementary school, where she started in 2008, but after she showed her students a photo of her and her then-girlfriend, she was placed on administrative leave. Now, Bailey is suing the district for discrimination.
"Stacy is filing this lawsuit and taking this action in hopes of pushing Mansfield [Independent School District] out of the shadows of discrimination and into the sunshine of equal rights," her attorney, Jason Smith, told NBC 5 in Dallas.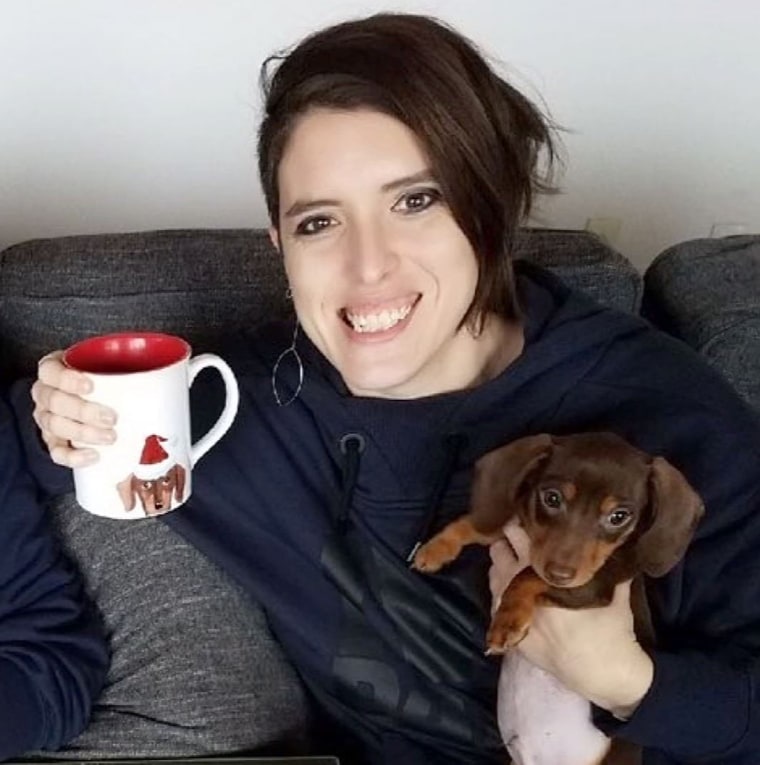 Bailey's lawsuit was filed Tuesday in federal court and lists the Mansfield Independent School District and two administrators as defendants. The suit claims the defendants unfairly discriminated against Bailey because of her sexual orientation.
"Defendants placed plaintiff on administrative leave, improperly publicly discussed her employment status publicly, refused to return her to her previous position in an elementary school, transferred her to a secondary school and determined she was not appropriate to teach elementary students all because of her sexual orientation and status as a lesbian," the lawsuit states.
The Mansfield Independent School District, in the Dallas-Fort Worth metro area, said Bailey's lawsuit does "not warrant merit" and "categorically denies the allegations," claiming in a statement that the district "has been an inclusive, supportive environment for LGBT staff for decades."
"During her tenure with the district, there has never been an issue with her open sexual preferences until this year. That's when her actions in the classroom changed, which prompted her students to voice concerns to their parents," the district wrote in a statement sent to NBC News. "The issue at Charlotte Anderson Elementary School is whether Mrs. Bailey has followed district guidelines requiring that controversial subjects be taught in 'an impartial and objective manner.'
"Teachers shall not use the classroom to transmit personal beliefs regarding political or sectarian issues.'"
Last August, Bailey showed her students at Charlotte Anderson Elementary in Arlington, Texas, photos of her parents, her best friends and her "future wife" during a "Get to Know Your Teacher" presentation. Later that week, according to Bailey's lawsuit, a parent complained to the school board and the superintendent that Bailey was promoting a "homosexual agenda" in the classroom.
The complaint eventually led to Bailey being placed on administrative leave in early September and then being asked for her resignation in late October, which she refused to give, according to the lawsuit. Despite requesting to return to Charlotte Anderson, Bailey was reassigned to a high school in the district this month.
"It is shocking and disappointing that Mansfield district officials treated my wife differently when she spoke about her family, just as every teacher does," Bailey's now-wife, Julie Vasquez, told NBC 5. "She was singled out, because her spouse happens to be a woman."
Bailey, who declined to speak to the news media after her lawsuit, claimed in it that the defendants had damaged her professional reputation and caused her mental anguish. She is seeking to be reinstated to Charlotte Anderson Elementary, "a declaration that defendants illegally discriminated" against her "due to her sexual orientation," attorney fees and unspecified punitive damages.