"Her Story," a web series about the dating lives of two transgender women living in Los Angeles, earned an Emmy nomination last week for Outstanding Short Form Comedy/Drama Series.
Jen Richards and Laura Zak, the show's creators and two of its stars, along with co-star Angelica Ross, chatted with NBC OUT about the critically acclaimed series.
Where were you when you found out about the nomination?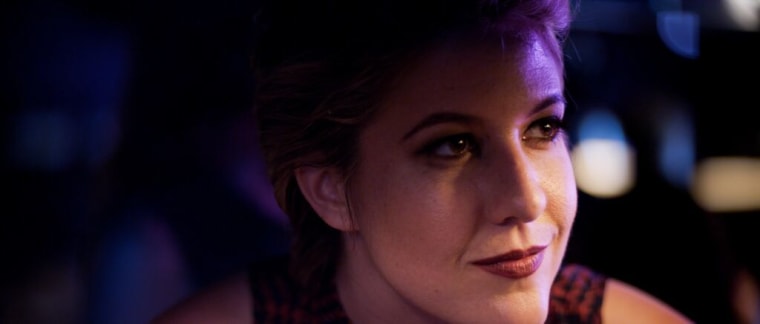 ZAK: There is actually video footage of where I was when I found out. My friend Fawzia Mirza, who plays the character of Kat in 'Her Story,' is crashing on our couch this week, so first thing [in the] morning I came downstairs so we could look up the announcement together. Our Executive Producer Katherine Fisher took a video of us pulling up the Emmy website for the first time.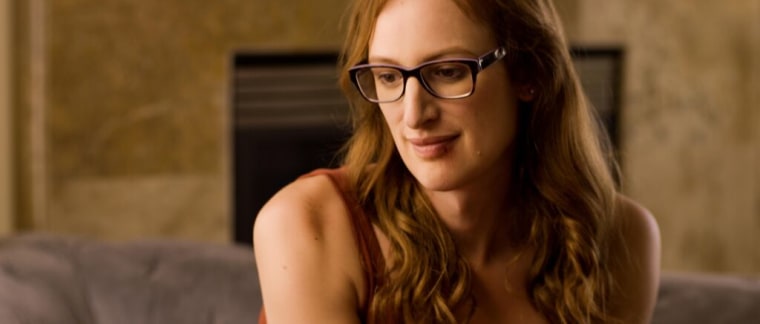 RICHARDS: I was on the back porch of my friend's house, where I'm staying, doing my morning pages and drinking my tea. Nothing interferes with my ritual! I certainly screamed when the news came through, though it took about three texts before I really [believed] it. Unfortunately, I had to put it all out of my mind since I had a big callback, which ended up lasting an hour and a half. By [the] time I was free and could look at my phone, it wouldn't even work right with so many texts, calls, tweets, etc. It'll take me days to acknowledge all the congratulations.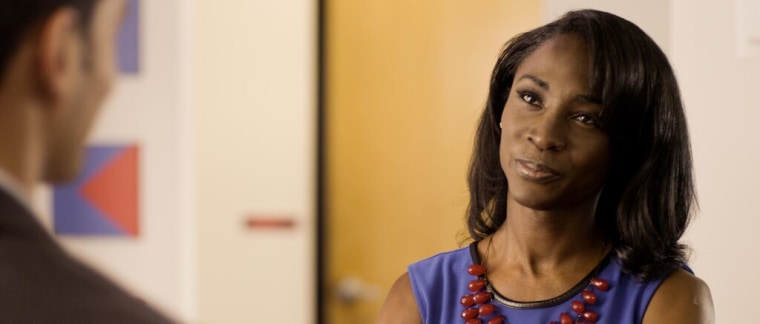 ROSS: I found out about the Emmy nomination through a group text with co-star and co-producers Jen Richards, Laura Zak, and Executive Producer Kate Fisher. We had been texting for days leading up to the announcement. My internet was acting up so I couldn't pull up the full list of nominees. And then I saw the text from Laura saying quote, "WE FUCKING GOT IT" to which I replied "What??? For real??? Please." Jen replied "SERIOUSLY?!?!? For real??? Are you sure??" Then came the screenshot text and shit got real! After that the day has been a big blur as major media outlets began contacting us one after another, fans were congratulating us on Twitter, Facebook, Instagram, as well as non-stop text messages and phone calls from family and friends.
Whats does nomination mean to you?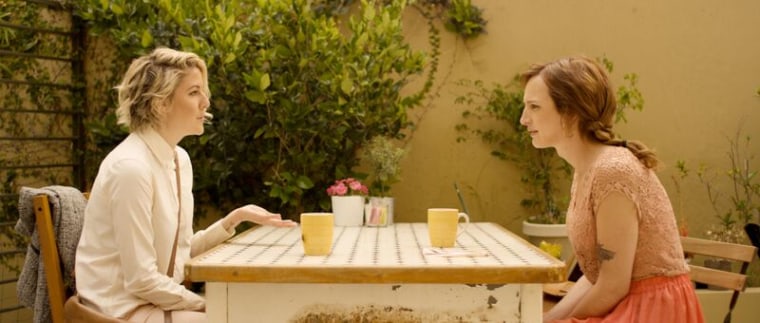 ZAK: The nomination means the world to me. It's both a culmination of countless hours of work by an incredible team of creatives, as well as a launching point for whatever comes next, and it feels like potential opportunities in our future just burst wide open. I'm honored and excited that we get to represent indie filmmakers, as well as our community of LGBTQ creatives at this year's ceremony.
RICHARDS: The nomination is incredibly affirming, and the meaning is manifold. Practically, it has to help our chances of getting picked up. What we shot is just a portion of a much larger, broader story that we're so eager to tell. Personally, it justified the ludicrous sacrifices so many of us have made to be part of Her Story. I've been living out of suitcases for 15 months, depending on the charity of friends. That's a lot to ask of others, even of yourself, and there's no guarantee of success. So, so many people have invested in our success, so this really feels like a communal victory. More broadly, we're a small part of a movement of indie movement that centers the stories of all those who have been traditionally marginalized. Her Story is representative of that entire scene, so this nomination is a sign of things to come. I believe that.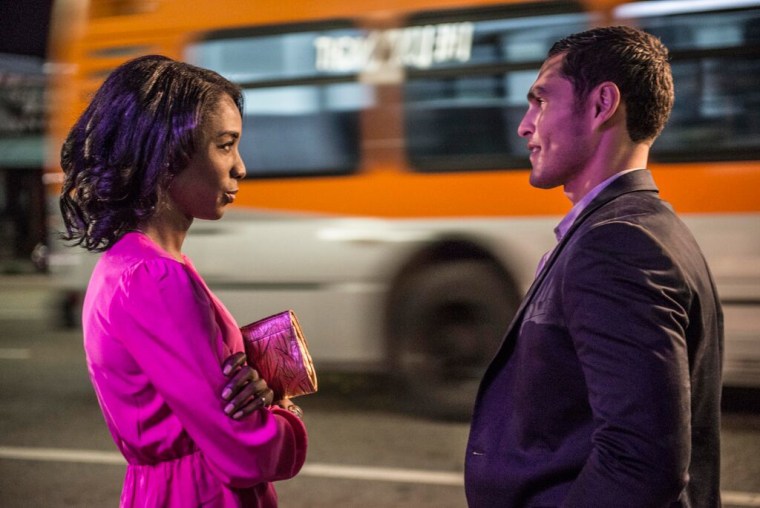 ROSS: This EMMY nomination is such an affirmation. Media is a form of advocacy, and I feel so honored that I get to be a part of a storytelling that has already made a difference in so many peoples lives. When I first transitioned I thought I would have to give up my dream being an actor and musician and just focus on surviving. Things have gotten better for trans folks, but even today as we received news of our EMMY nomination, I heard about a 22yr old black trans woman who was shot to death right in our nation's capital. Much of the violence toward trans women is rooted in misogyny and the shame men experience when they find themselves involved with trans women. With every award a cis male actor accepts for portraying trans experiences, audiences are reinforced with the notion that it's all a show and when the makeup comes off, a trans woman is still a man. This false concept, and false act of solidarity violently rejects our identities on a platform that has the capacity to heal our society, and inspire us to be better human beings when we walk away from the theater. "Her Story" is changing the world by changing the narrative. Laverne Cox once said, "Trans people deserved to be loved out in the open." With this EMMY nomination we have the opportunity to open up to a wider audience, open their hearts and get them to fall in love with these characters as well as the communities they come from.
You can watch the full series on the official "Her Story" website.