This past flu season was a fairly unpleasant one, thanks to the return of the H1N1 virus that caused the 2009 "swine flu"pandemic, federal health officials confirmed Thursday.
Just as in 2009, the influenza season hit young and middle-aged adults fairly hard, but flu also killed at least 96 children and many elderly people, as well, the Centers for Disease Control and Prevention reports. During the 2009 pandemic, when H1N1 emerged for the first time, at least 348 children died.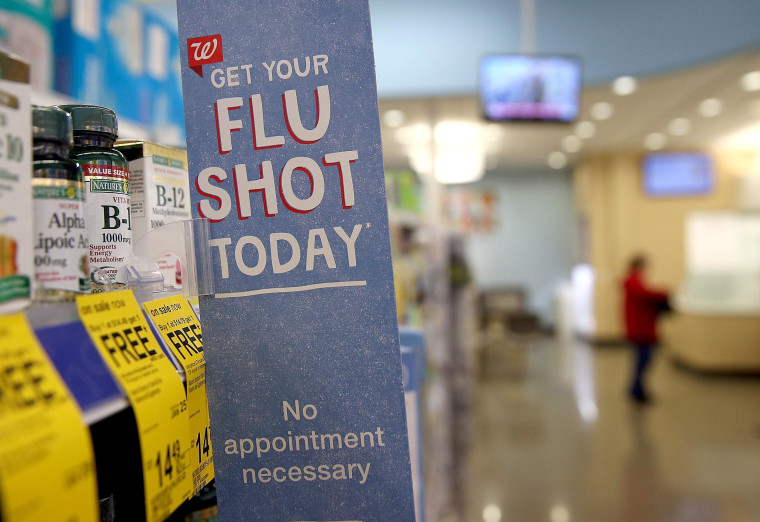 "The highest hospitalization rates were among adults aged 65 years or older, which is consistent with previous influenza seasons; hospitalization rates among those aged 50 to 64 years were significantly higher than in all years since the 2009 pandemic," the CDC team writes in the agency's weekly report on death and disease.
The CDC figures come from 30 states, New York City, and Chicago, so they are not complete numbers for the nation.
The flu season peaked in late December and January, and the highest death rate from flu and pneumonia was 8.7 percent of all reported deaths at the end of January.
"Influenza A viruses predominated until late March, and influenza B viruses became the most commonly identified virus nationally during the week ending March 29, 2014," the report says.
But the available vaccines matched the circulating flu viruses well and next year's vaccines should keep the same formulation, the Food and Drug Administration's Vaccines and Related Biological Products Advisory Committee says.
Flu usually hits the very young and the very old the hardest. Depending on the season, it kills anywhere between 4,000 and 50,000 people a year in the United States.