The Congressional Budget Office said Wednesday it is examining the latest Republican health reform bill and will report by May 22 on what it should cost taxpayers.
The House passed a version of the American Health Care Act last week that would partly rescind the 2010 Affordable Care Act, aka Obamacare. The Senate plans a separate version, but it's customary for the nonpartisan CBO to "score" such a bill before it goes to a vote.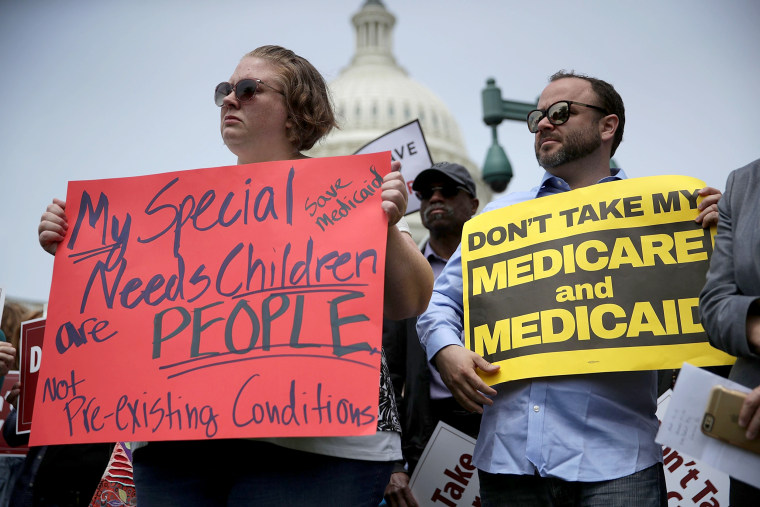 The CBO scored the last two versions and said they would have ended up reducing federal deficits over time but would also have resulted in 24 million fewer people being insured. Such a CBO score is considered the gold standard for projecting the effects of new legislation, although there are often disputes.
And this one will be tricky because it leaves a lot of discretion to the states, whose decisions are not always easy to predict.
Related: Employer-backed Insurance Could Take Hit Under GOP Plan
Most medical groups, including the American Medical Association, have come out in opposition to the House version of the AHCA, saying it would end up with fewer people getting health care.