A hidden, often deadly heart condition with no clear known cause nearly killed 54-year-old Gina Berg two years ago. If not for a new surgical technique, a minimally invasive procedure which uses 3-D printing technology, the adventurous Berg might never have been able to return to her passions of traveling, snorkeling and cooking.
It began in September 2016 when Berg was rushed to the hospital after experiencing a major heart attack in her car.
"I was shocked, absolutely shocked," Berg said.
But the heart attack wasn't the only danger. After a series of tests, the doctors made a shocking discovery. Parts of her aorta, the largest blood vessel in the body, were so enlarged that it could rupture at any moment. The deadly condition is called an abdominal aortic aneurysm (AAA) and Berg had not one but two of them — measuring 5 centimeters and 6.5 centimeters wide — making surgery dangerous.
"It was a life-and-death situation," says Berg. "I was not a candidate for open surgery. When they would open me up [the aorta] could just blow."
The bulge in the large artery that carries blood away from the heart can be immediately life-threatening if it grows large enough to rupture. The chance of survival when it ruptures is less than 10 percent.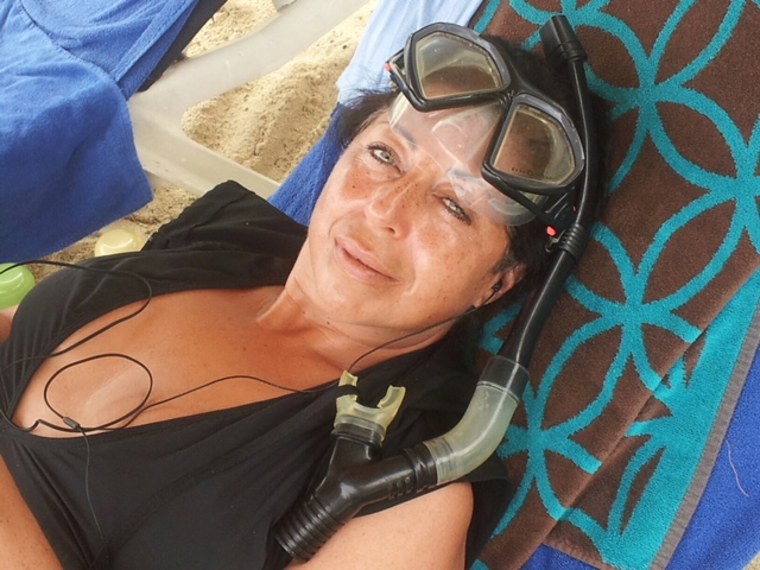 According to the Society for Vascular Surgery, every year, roughly 200,000 Americans are diagnosed with abdominal aortic aneurysms. These aneurysms often grow slowly, without symptoms, but some people may notice a pulsating feeling near the belly button, back pain, or nausea — often signs of impending rupture.
If an AAA is found, doctors sometimes use a stent to repair the aorta, but it doesn't always work since the aneurysms are often in places where a stent can't fit. And even if the stent does fit, patients often undergo a long, painful recovery.
Related: Heart Attack Risk With Painkillers Starts Within a Week: Study Says
Doctors needed to find a new approach.
A personalized approach pioneered by vascular surgeon and lead researcher, Dr. Gustavo Oderich, at the Mayo Clinic in Rochester, Minnesota creates customized stents that are specifically designed for each patient. By using 3-D printing technology, Oderich's team can create an individualized model of the patient's aorta. Using a minimally invasive endoscopic vascular surgical technique, patient recovery times are quicker.
"Each anatomy of the patient is different and that's the problem, that's why we need stents that are actually specific for the patient," says Oderich. "The 3-D prints are used to rehearse the operation. We can anticipate challenges by practicing the procedure beforehand."
So far doctors at Mayo Clinic have done this personalized procedure on more than 450 patients. They are now training doctors nationally.
"The use of 3-D printing to personalize aortic repair is fascinating," said Dr. Ramesh Gowda, director of interventional cardiology at Mount Sinai Beth Israel. "Every patient differs in their aortic anatomical geometry so it can be hard to precisely ascertain the perfect sized graft, despite advances in CT imaging techniques, but newer patient-specific 3-D printed models may circumvent these challenges."
The cardiology community now prefers the endovascular approach.
"There is a fair amount of clinical research to support this," said Gowda. "The data shows that similar clinical outcomes are had when you look at the traditional open approach versus the endovascular approach but the endovascular approach provides the added benefit of shorter hospital stays and a faster recovery."
"I'm unsure where the technology will go but it is a very fascinating discovery."
After her surgery, Berg is now back to back to enjoying her life. "I feel absolutely terrific," says Berg. "An aneurysm in no way means that you're going to die. I'm proof."