Starting Monday, millions of people who have avoided colon cancer screening can get a new home test that's noninvasive and doesn't require the icky preparation most other methods do.
The test is the first to look for cancer-related DNA in stool. But deciding whether to get it is a more complex choice than ads for "the breakthrough test ... that's as easy as going to the bathroom" make it seem.
On one hand, the test could greatly boost screening for a deadly disease that too few people get checked for now. On the other hand, it could lure people away from colonoscopies and other tests that, unlike the new one, have been shown to save lives. It might even do both.
The test was approved by the Food and Drug Administration in August and will be offered by prescription at the Mayo Clinic in Minnesota, where it was developed, starting Monday, with Medicare reimbursement. It has been sold through a website and private practice doctors since its approval for people willing to pay for it themselves. It's called Cologuard and is sold by Exact Sciences Corp. of Madison, Wisconsin. Mayo Clinic and one of its doctors get royalties from the test.
Many current stool tests look for blood that could suggest a tumor. Cologuard does this plus detects DNA that could be a sign of cancer or precancerous growths called polyps. People send a stool sample to a lab where it is tested.
The best measure of a screening test's worth is whether it lowers the risk of death from a disease, and it's too soon to know whether Cologuard will. The U.S. Preventive Services Task Force, which sets widely followed screening advice, has not yet considered it.
Colorectal cancer is the second leading cause of cancer deaths in the United States and the fourth worldwide. More than 143,000 new cases and 52,000 deaths from the disease are expected this year in the U.S. alone. Only about 60 percent of people recommended to get screened do so now.
This story has been updated to reflect the following: In a story Oct. 26 about Cologuard, a new DNA test for colon cancer screening, The Associated Press reported erroneously that the test was approved in September and was not yet available nationwide. The test was approved in August and has been available through the Cologuard website and private practice physicians for people willing to pay for it themselves, not just starting Monday at the Mayo Clinic with Medicare reimbursement.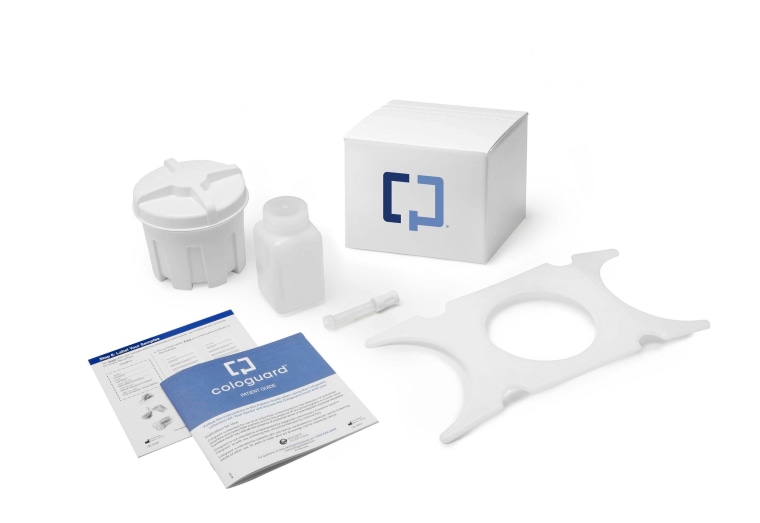 IN-DEPTH
— The Associated Press