/ Source: The Associated Press
A Pennsylvania teen accused of killing his girlfriend's parents agreed to be returned to his home state Tuesday, a day after he and his 14-year-old girlfriend were arrested in Indiana after a police chase that ended in a crash.
Hendricks County Prosecutor Patricia Baldwin said David Ludwig, 18, signed documents at the county jail the him to face murder charges there.
Ludwig left Indiana on a plane Tuesday afternoon to return to Pennsylvania.
Authorities have said it remains unclear whether Ludwig's girlfriend, Kara Beth Borden, had any role in her parents' killings.
Richard F. Garipoli Jr., police chief in Pennsylvania's Warwick Township, where the shootings happened, said Tuesday that he is treating the girl as a victim in the case "until I hear otherwise."
"Kara's upset, she's crying. She's a 14-year-old child and we seem to forget that. She's devastated. So it's important that we do put her back with her family where she belongs," Garipoli said.
Argument with parents
Police say Ludwig killed Borden's parents, Michael F. and Cathryn Lee Borden, early Sunday after an argument about her curfew when she came home late. The shootings happened at the family's home near Lititz, Pa., about 60 miles west of Philadelphia.
He faces preliminary charges in Indiana of criminal recklessness and resisting law enforcement, authorities said. Police in Pennsylvania issued an arrest warrant on charges of criminal homicide and kidnapping.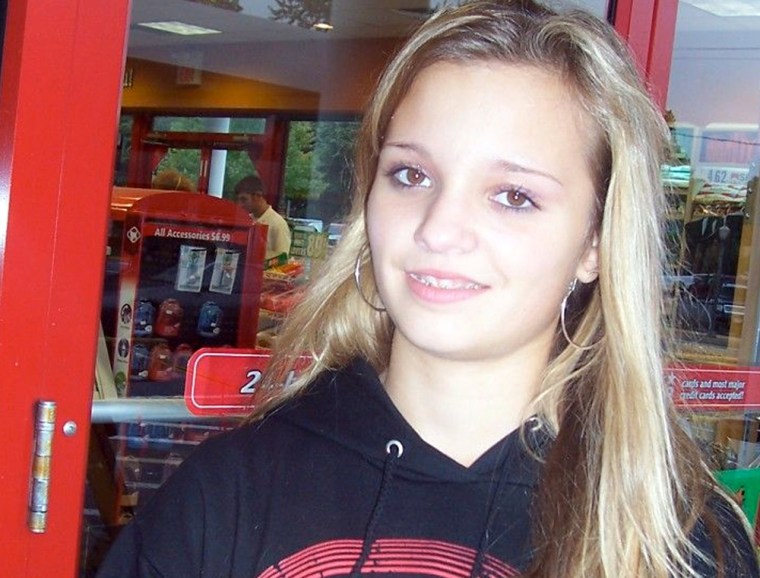 Few details were known about the pair's trip. Authorities said they don't know the route they traveled, if they had family or friends in Indiana or if they were simply passing through the state.
The Bordens, both 50, were apparently shot once each in the head, authorities said. Mike Borden worked for a printing company, and his children were home-schooled, said neighbor Tod Sherman.  Sherman said the family knew Ludwig through a home-schooling network.
Kara's 13-year-old sister, Katelyn, told investigators her parents were shot after they argued with Ludwig for about an hour, according to court papers.
Katelyn said she saw Ludwig shoot her father, and then ran into the bathroom, where she heard a second shot, presumably the one that killed her mother, court papers said. Ludwig then ran through the house calling for Kara, she told investigators.
The couple's 9-year-old son ran to the neighbors, who called 911.
"It's completely insane, completely insane," Lancaster County, Pa., Coroner G. Gary Kirchner said. "This isn't a Romeo-and-Juliet deal. This is far worse than that."
High-speed chase ends in arrest
An alert for the girl was issued across the East, and police in Pennsylvania and Indiana investigated reported sightings of the pair as they made their way west in a red Volkswagen Jetta.
Authorities received a report Monday morning of a vehicle matching that description at a truck stop near Fort Wayne. Troopers went to the area, but the car was gone.
Information about the car was broadcast to police statewide and troopers spotted it around midday on I-70 in Belleville, said State Police 1st Sgt. Dave Bursten.
Ludwig got off the interstate and led them on a five-mile chase at speeds of 90 to 95 mph on a two-lane state road, police said. Trooper David Cox said Ludwig was "very reckless and very dangerous at that point," meeting vehicles head-on and running them into a ditch.