• April 28, 2006 |
How could a teacher go missing in a small Georgia town? (Jason Samuels, Dateline producer)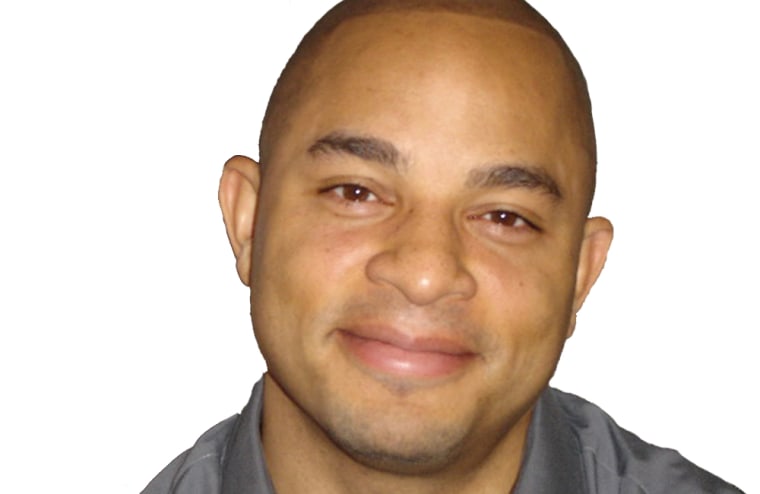 Fly to Atlanta.  Fly on to Valdosta. Then drive a couple of hours more and you will hit Ocilla, Georgia -- population 3,500.  If it is after 8 p.m. and you want something to eat, go past the town's only two stop lights, walk inside the corner gas station and there is a Subway sandwich counter inside.  If you are from Ocilla chances are you will know just about everyone coming in to eat, gas up, or working inside. Which is why most everybody we met is shaken up by the sudden and mysterious disappearance of Tara Grinstead, a local — and much beloved — history teacher and beauty pageant queen.  There is not much that investigators have been able to put together about her whereabouts, at least not much that they're saying publicly, but her disappearance has sent shock waves through this community and divided it in a surprising way.
Retracing Tara's last known moments and the history of her life make up the meat of our Dateline NBC report but being on the ground, walking and talking to the residents of Ocilla makes this case so puzzling. As one woman we interviewed told us "in Ocilla people know where you are at all times." So then how is it possible that in this town of a little more then 3,000 people a young woman could have just literally vanished without a trace? Canvassing the area around Tara's house makes it clear that if someone abducted Tara against her will, the neighborhood would have seen or heard something. At night the blocks around Tara's house are so quiet — it seemed as if even the crickets whispered.
Although authorities have not named any suspects, many folks in town told us off-camera in their minds there is only one suspect and each whispered the same name.  But there is another camp — just as fervent — of people who disagreed and were angered even by the suggestion that one of "Ocilla's own" could be responsible. It seems this once tight-knit community is now a town sharply divided, with folks taking sides.
Being in Ocilla one also can't help but notice that while working hard the Ocilla Police Department and the Irwin County Sheriff's Office are not blessed with a great deal of manpower or experience.  The Georgia Bureau of Investigations has stepped in to "assist" the search for Tara but the Ocilla police department has one detective on staff, and by his own admission the disappearance of Tara Grinstead is the first missing case he has investigated. 
Also complicating efforts to find Tara is the fact that the area law enforcement is searching, some 350 square miles, is largely composed of swampland, unkempt woods, lakes, and wells. As the man in charge of searching for Tara, Sheriff Deputy Allen Morgan told us, searching for Tara is like "searching for a needle in a haystack."
Edie Magnus' report on the missing teacher airs Sunday, April 30, 7 p.m. on Dateline.

• April 14, 2006 |
An update on 'A Pattern of Suspicion'
On April 9, 2004 Dateline NBC aired "A Pattern of Suspicion" an award-winning investigation of racial profiling in Cincinnati and beyond.
To access the award-winning companion Web site to "A Pattern of Suspicion" please .
Since our program aired, there have been several developments that we wanted to share:
In our report we included scenes of police patrolling Cincinnati's Over-The-Rhine neighborhood. In one of these scenes a man named Robert Short is stopped on the street by Cincinnati Police Officer Ron Dammert. At the end of this encounter Mr. Short is not charged with any crime. To see the full encounter please access .
Our report also included Robert Short entering Cincinnati Police District One headquarters in an attempt to file a written complaint about the above-described stop involving Officer Ron Dammert. Rob Short spoke with Cincinnati Police Officers Ron Dammert and Phillip Buccino and left without filing a complaint.
*Update: On April 26, 2004 Robert Short filed a complaint with the Cincinnati Citizen's Complaint Authority about his stop and subsequent interactions with Cincinnati Police when he attempted to file a complaint. Mr. Short's complaint was investigated by the Cincinnati Citizen's Complaint Authority, which issued the results of its investigation on July 19, 2004. The Cincinnati Citizen's Complaint Authority's full report on Robert Short's complaint .
In addition to filing a complaint with the Cincinnati's Citizen Complaint Authority on November 16, 2004 Mr. Short filed a lawsuit in United States District Court alleging defendants Officer Ron Dammert, Officer Phillip Buccino and the City of Cincinnati violated his civil rights. To see his full second amended complaint .
On December 24, 2004 in United States District Court Officer Ron Dammert, Phillip Buccino and the City of Cincinnati filed their answer to Mr. Short's complaint and demanded a trial by jury. To view this answer to Mr. Short's lawsuit you may .
If interested, check back here periodically and we will update you on any resolution of Mr. Short's lawsuit.