Applications for U.S. home mortgages declined last week after a four-week increase in long-term interest-rates, data from an industry group showed Wednesday.
The seasonally adjusted index of total mortgage applications dipped 3 percent in the week ended Oct. 27 to 570.8, the lowest level in over a month, according to the Mortgage Bankers Association.
Long-term, 30-year fixed-rate mortgage rates — which drive the most common type of home loan — had climbed to 6.36 percent through Oct. 20 from 6.18 percent in mid-September, the MBA said.
The rate, which typically leads application activity by several days, dropped to 6.24 percent in the latest week, it said.
The four-week moving average for the applications index was 586.1, down 2.6 percent on the week but above levels for most of the second and third quarters, the MBA said.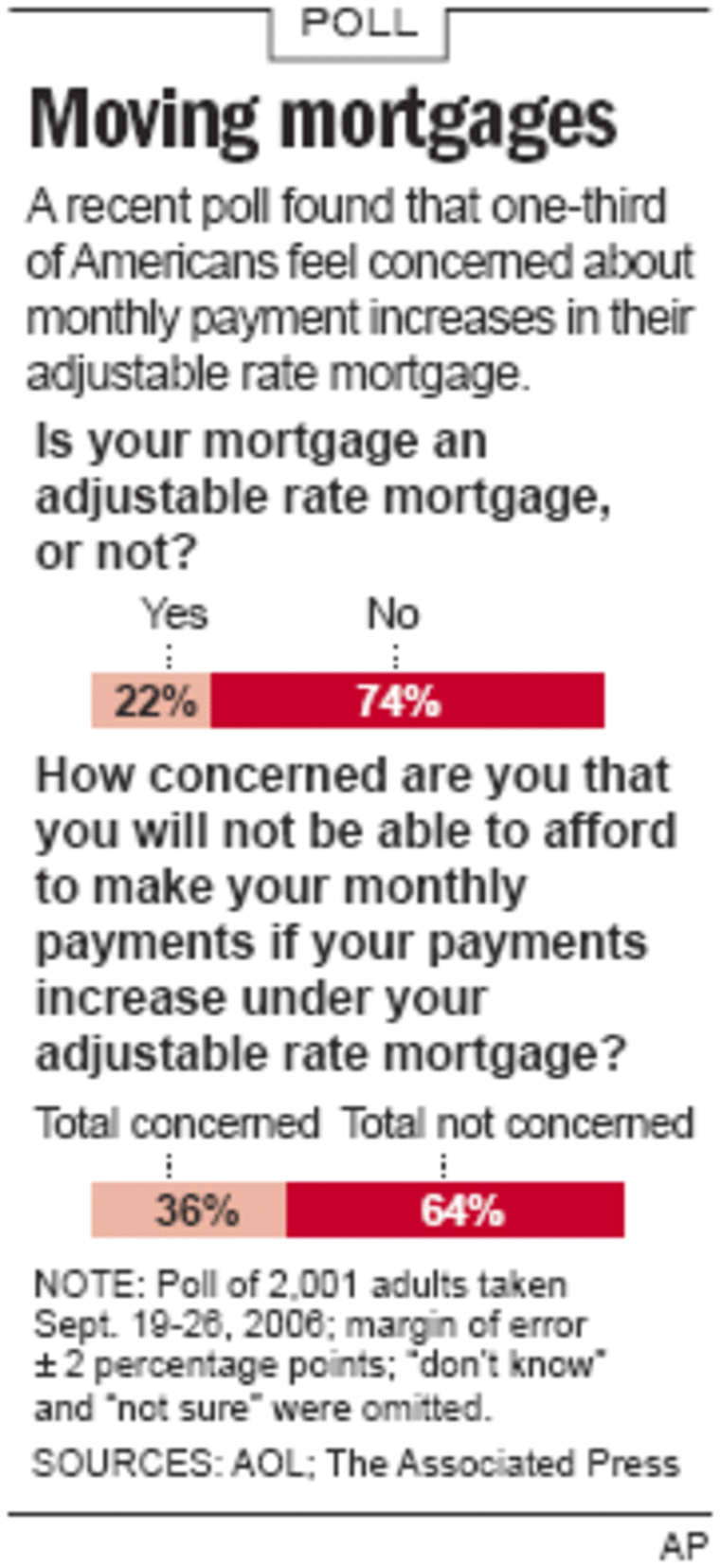 The data had suggested to some analysts that the housing market may be leveling out after rising interest rates and inventories of homes cooled sales through the first half of the year.
The MBA's sub-indexes, however, on Wednesday showed that stability in the market may be fleeting. The component index of home purchases declined 1.8 percent to 375.6, the lowest level of the current downturn, the MBA said.
The association's gauge of loan refinancing fell 4.5 percent to 1,709.2.
The slide in sales of existing homes, which represent some three-quarters of the market, had not subsided as of September, according to data released last week by the National Association of Realtors.
The pace of U.S. existing home sales slowed for a sixth straight month in September to an annual rate of 6.18 million units from a 6.30 million pace in August.
But sales of new homes unexpectedly jumped a second straight month in September as builders slashed prices, the Commerce Department said on Thursday.