/ Source: The Associated Press
Gen. Augusto Pinochet, whose 17-year dictatorship carried out thousands of political killings, widespread torture and illegal jailings, clung to life in a Chilean hospital Sunday after suffering a heart attack and being administered last rites.
Just eight days earlier, the 91-year-old former strongman took full responsibility for the actions of his 1973-90 regime after long insisting any abuses were the fault of subordinates.
Pinochet underwent an emergency angioplasty to restore the flow of blood to his heart, and doctors described his condition as "serious but stable." They planned to perform bypass surgery later in the day, state television reported.
"We are now in the hands of God and of the doctors. My father is in very bad condition," Pinochet's younger son, Marco Antonio Pinochet, said at Gen. Luis Felipe Brieba Military Hospital.
Dr. Juan Ignacio Vergara, a member of the team attending the former leader, said the heart attack was "indeed life threatening," especially because of Pinochet's age.
Persistent problems
Pinochet's health had been deteriorating for years. Doctors implanted a heart pacemaker in 1993 and he suffered from diabetes and arthritis. He also was diagnosed with mild dementia caused by several strokes.
The health problems helped Pinochet escape trial for the human rights abuses committed during his regime, with courts ruling out proceedings at least twice in recent years as victims of his rule pressed efforts to bring him to justice.
Last week, Pinochet was put under house arrest after being indicted in the executions of two bodyguards of Salvador Allende, the freely elected Marxist president who was toppled in a bloody 1973 coup led by Pinochet as commander of the Chilean military.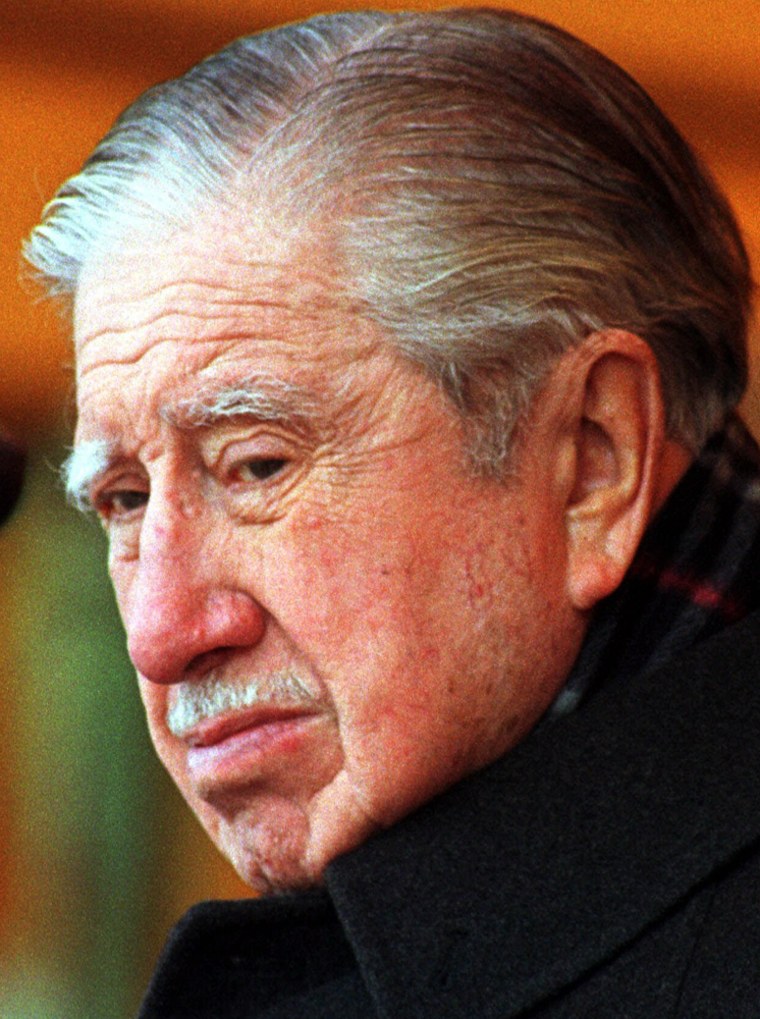 The heart attack came barely a week after Pinochet's 91st birthday on Nov. 25, an occasion he marked by issuing a statement for the first time taking full political — though not explicitly legal — responsibility for abuses committed by his regime.
"Today, near the end of my days, I want to say that I harbor no rancor against anybody, that I love my fatherland above all and that I take political responsibility for everything that was done which had no other goal than making Chile greater and avoiding its disintegration," the statement said.
Early-morning angioplasty
Pinochet fell ill around 2 a.m. and was rushed to the military hospital accompanied by his wife, Lucia Hiriart.
He underwent an angioplasty, in which doctors introduce a catheter to a patient's blocked artery and inflate a small balloon to enlarge it, restoring blood flow to the heart. Doctors said the procedure was successful and Pinochet remained conscious in the intensive care unit.
Pinochet's younger son said his father had been "virtually rescued from death" with the angioplasty. But the former leader's spokesman, retired Gen. Guillermo Garin, also said last rites had been administered.
Pinochet's grown children and other relatives, former aides and retired military officers went to the hospital, as did Chile's army chief, Gen. Oscar Izurieta.
As news of the heart attack spread, some 50 Pinochet supporters, most of them women, gathered in front of the hospital, some holding his portrait.
"How could I not be desperate? He's like a father to me, and we all owe him so much," said Julieta Aguilar, standing outside holding a small bronze bust of Pinochet.
Ricardo Lagos Weber, spokesman for President Michelle Bachelet, said the government was closely following the situation.
Critics of Pinochet have often argued that his health problems were being exaggerated to help him avoid trial.
"Pinochet is used to becoming ill every time a court ruling is near," human rights lawyer Hiram Villagra told Radio Bio Bio after the heart attack was reported. "He is hospitalized every time he faces an indictment, that is why we have doubts this time, too."
Court to rule on appeal
The Santiago Court of appeals was scheduled to rule Monday on Pinochet's appeal of last week's indictment and the house arrest order.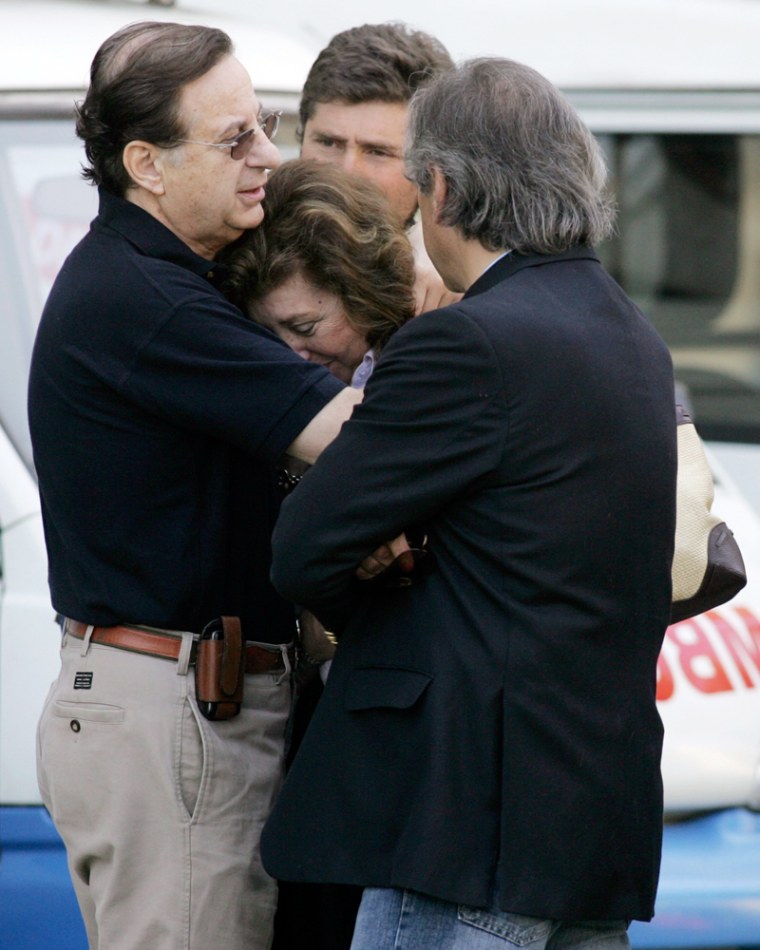 The house arrest was the fifth such action taken against Pinochet on charges stemming from human rights violations during his dictatorship.
The indictment alleges kidnapping and homicide in connection with the deaths of two Allende bodyguards who were arrested the day of the coup, Sept. 11, 1973. Both were executed by firing squad four weeks later, the military regime announced at the time.
According to an independent commission appointed by the first civilian government after Pinochet's rule, 3,197 people were killed for political reasons during his regime and more than 1,000 of them were "disappeared" by burying them in secret graves or tossing them in the sea.
Pinochet faces two other indictments, one tied to allegations of rights abuses and one involving tax avoidance charges.