/ Source: The Associated Press
Preliminary autopsy results showed that the seven people found dead inside a duplex apartment over the weekend suffered carbon monoxide poisoning, the coroner said Tuesday.
"It does not appear to be any trauma — no injuries, no signs of struggle, anything like that were found," Adair County Coroner Brian Noe said.
Noe said toxicology results, which will take several weeks, will help determine whether other factors contributed to the deaths of five young adults and two children and whether the deaths were accidental.
The bodies were discovered Sunday afternoon by a 15-year-old baby sitter and two of her friends.
Police didn't identify the victims, but relatives said Maranda McDermott, 23, died, along with her son Adam McDermott Jr., who just turned 1 last week, and daughter Melina McDermott, who would have been 2 on Dec. 30. A 4-year-old sister who wasn't home at the time survived.
Relatives identified two of the other victims as Jeremy Liner, 19, and Reginald Washington, 21. The other victims were a 21-year-old man and 21-year-old woman. All were from Kirksville.
The sitter, Heather Glaspie, often cared for the children and became worried when she couldn't reach McDermott, the tenant of the duplex, early Sunday.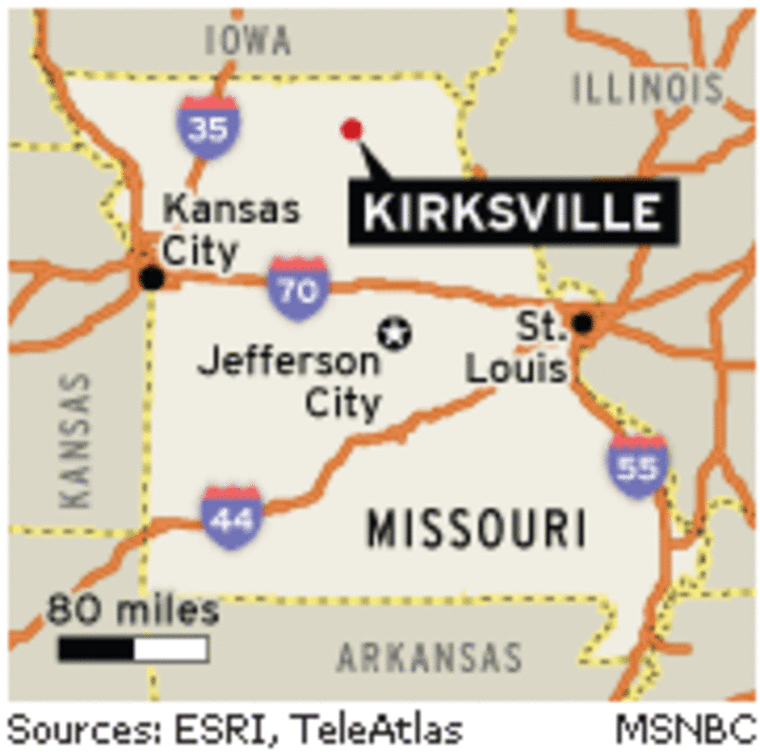 Candlelight vigil
On Monday, Police Chief Jim Hughes confirmed a reading on a fire department sensor indicated a high level of carbon monoxide at the site.
The home heating system was functioning properly and was not the source of any problem, Hughes said. A van parked in the garage was taken to a crime lab, but Hughes would not say whether it had been running. The lab was also looking at a second van parked in the driveway.
At a candlelight vigil Monday night, about three dozen relatives and friends of the victims had already decided carbon monoxide was to blame. They just didn't understand how it could happen.
"I'm going to miss my grandbabies," said Grayling Ramsey, McDermott's stepfather. "You can't question God why he did this. He did it for a reason. But it's hard."
"We just celebrated both of their birthdays last week," Ramsey added.
Ramsey said he and his wife, Lisa Lewis, had taken their 4-year-old granddaughter to St. Louis for Christmas shopping Sunday. They were on their way back to Kirksville when they got a telephone call from Glaspie, telling them what had happened to the others.
Lewis said the children's father died a year ago, which leaves the 4-year-old "with just us. I don't know what I'm going to do when she asks me what happened to them. But I will do my best."