A key player in the most ambitious post-Katrina development in Mississippi is back in court and his employer is at risk for contempt proceedings in the wake of an MSNBC.com exposé.
Attorneys with the U.S. Securities and Exchange Commission have filed papers in federal District Court in New York accusing Richard S. Kern of Florida-based Paradise Properties of lying under oath in a "brazen" bid to avoid paying the more than $9 million he and his brother owe the government.
Seeking to dodge the debt, the SEC lawyers say, Kern portrayed himself to them as a broke, small-time real estate agent and vitamin hustler with a string of failed business plans. But Kern told officials of Hancock County, Miss., and his business partners that he is an international developer with the experience and vision to plot residential and commercial development on a scale never before seen in their Gulf Coast community.
"It sounds like two completely different people," SEC attorney Richard Simpson told MSNBC.com.
To determine the truth, the SEC is seeking to grill Kern under oath again and review scores of Paradise Properties business records. While Simpson suspects that Kern's claims in Mississippi could be in keeping with his "track record of dissembling about his background and experience," it is "my responsibility to amass all possible information about Kern's assets and sources of income."
'A fishing expedition'
Kern's lawyer calls the SEC action "a fishing expedition without any foundation in fact," a sentiment echoed by an attorney for Paradise Properties. Both lawyers accuse the SEC of trying to harass Kern by getting Paradise to sever its ties with him.
Eager for new tax revenue and economic development, Hancock County, with a pre-Katrina population of about 43,000, has accommodated Paradise Properties with zoning changes to allow the company to proceed with plans for $5 billion worth of residential and commercial projects over the next few years. That would be more than 10 times the value of all taxable property in the county before Hurricane Katrina struck on Aug. 29, 2005.
The difference in Kern's two tales came to light after MSNBC.com reported on June 28, 2006, that Kern and his brother, Donald R. Kern, also a Paradise Properties employee, were participants in a late-1990s stock market scam that bilked investors out of more than $12 million. Found by U.S. District Judge Sidney H. Stein to have "violated the security laws repeatedly and with regularity," the Kerns were ordered to pay the SEC more than $9 million in penalties and ill-gotten gains. And Stein noted that Richard Kern had been barred for life from participating in the franchise business after his involvement in an earlier scam that fleeced 400 franchisees out of $6 million.
The story also reported that when repeatedly pressed for any evidence of their experience as developers, neither Kern brother would provide the name or address of a single project in which they had been involved.
The Kerns and their associates brushed aside the story and continued to portray themselves as big-time players in commercial and residential real estate, including flashy presentations on the Web about the condos, casinos, marinas, estate homes and shopping centers they say they plan to build in Hancock County.
Just prior to the MSNBC.com piece, however, in a May 17 deposition taken in connection with the stock scam case, Richard Kern told the SEC a very different story.
'Broke and down on his luck'
"Kern testified that he did not have any assets, that his gross annual income was no more than $50,000," the SEC's Simpson wrote in a court filing. "In regard to his activities, Kern testified that he did not conduct any business other than being a small-time Fort Lauderdale, Fla., real estate agent and purveyor of health products in a multilateral(read "pyramid") marketing scheme; he was not involved with or doing business with any existing or operating company."
Kern said he had just a few hundred dollars to his name, no credit cards, numerous debts, an unemployed wife and a new baby son. He said he did not own any real estate, paid no rent on the Fort Lauderdale condo where he and his family lived, and that neither he nor his wife owned a car nor anything else worth more than $1,000.
"His demeanor was sort of like, poor Richard, he was trying to make a buck being a real estate agent in Fort Lauderdale," Simpson told MSNBC.com. "He was basically broke and down on his luck."
Kern's Gulf Coast activities "came as a complete surprise to the SEC," Simpson wrote in a court filing. "After the MSNBC.com article exposed Kern's business activities in Mississippi, the SEC served a notice for another deposition of Kern." Kern is fighting the move.
His attorney, Eric W. Berry of New York, could not be reached for comment Tuesday, but in court filings he argued that the SEC has no right to depose Kern within a year of his previous deposition and that the information the SEC seeks is not relevant to its attempts to collect on Kern's debt.
Simpson says it could be weeks or months before a ruling from Judge Stein.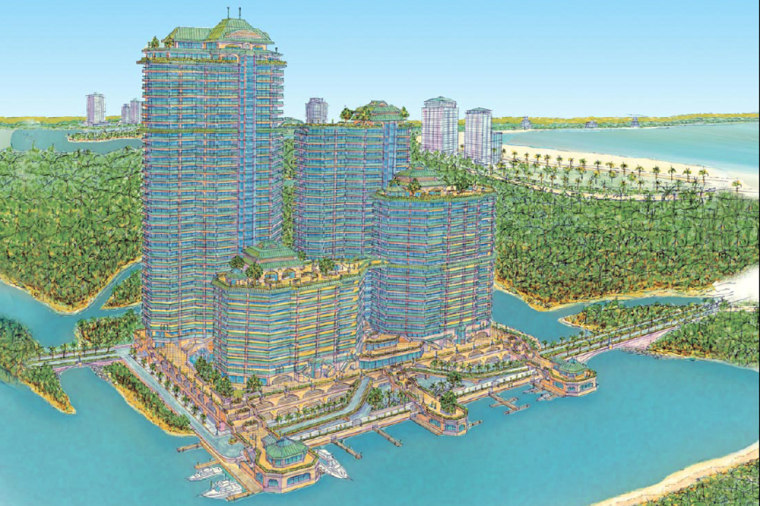 The SEC also has subpoenaed many of Paradise Properties' business records to determine if Kern has assets that could be used against his multimillion dollar debt to U.S. taxpayers, on which he has never paid a cent.
In a court filing, Simpson said Paradise missed the deadline to reply to the subpoena and that his agency plans to initiate contempt proceedings against the company in federal court in Florida.
A Paradise Properties attorney, Charles Franken of Fort Lauderdale, said the company contested the subpoena, calling it "overly broad" because Kern is an employee of the firm with no ownership interest. "As to any information that the SEC wants in relation to Richard Kern, Paradise Properties will be happy to supply that," said Franken, who declined to identify the company's ownership.
Richard Kern did not respond to a request for an interview placed with Paradise Properties spokeswoman Angela Kurlander. "We keep telling you you're beating a dead horse, but if you like beating a dead horse what can I tell you?" Kurlander said. "It must help your ratings. This has nothing to do with what's going on now."
Calling Kern "a wonderful person," Kurlander said he is "a small part of one big picture. … It appears to me that you think that Richard is a one-man band. He's one person working for a company. I don't understand your obsession with him." But Kern, who is Paradise Properties' director for strategic planning, is clearly the company's point man, quoted in marketing materials and heralded on the company's Web site as no other members of the firm are.
'Vision' and 'financing capabilities'
Paradise Properties manager Mike Cure, who says he owns the Hancock County land that will be used for the company's projects and therefore controls the firm's activities, also continued to support Kern. "I think Richard's a good guy," Cure said. "I really couldn't tell you anything about his personal issues."
In June, Cure said Kern brought "a vision" and "financing capabilities" to Paradise Properties' plans in Hancock County. Asked to reconcile that with Kern's current financial troubles and a number of failed business plans — including a deli, a bar and attempts to buy rental properties, all in Florida — that he outlined in his deposition, Cure did not reply.
Cure's own sterling reputation as a businessman in Hancock County is behind the strong support that Paradise Properties' plans have enjoyed among county officials, said Supervisor Steve Seymour. Cure has "lived here all his life and everything he's ever done has been a first-class operation," Seymour said. "None of us really know Richard, but we all know Mike and we've all got our trust in Mike and that Mike's going to do what is right."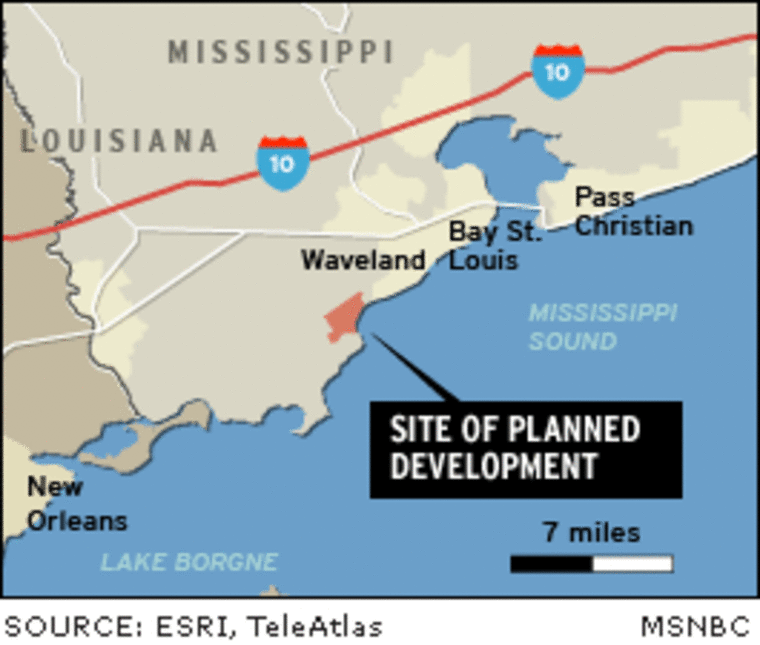 Supervisor David Yarborough, who represents the area that includes Paradise Properties' proposed projects, said he's keeping a close eye on all post-Katrina development. "I'm going to back anything that comes in that area because this county needs it," Yarborough said, but "I'm not going to personally vouch for (Richard Kern) because I don't know him.  ... I'm the type (who says), 'Show me.' I'm not gullible for any of it."
Cure said the firm's construction plans are currently on hold pending state Supreme Court review of a lawsuit by county residents that challenges zoning changes to allow projects by Paradise Properties and others.