/ Source: The Associated Press
Blessed with charm and good looks, Sandra Avila Beltran is enthralling Mexico. Not as a beauty queen, but as an alleged drug lord, and the story of her arrest and possible extradition to the U.S. is being followed more closely than a telenovela.
Police say the raven-haired 46-year-old spent more than a decade working her way to the top echelons of Mexico's male-dominated drug trade, uniting Colombian and Mexican gangs and seducing several notorious kingpins.
Dubbed the "Queen of the Pacific," she even has her own song — a "narcocorrido" folk ballad about drug traffickers by Los Tucanes de Tijuana that pays homage to her as "a top lady who is a key part of the business."
Since her arrest last week, the song has been playing often on Mexican radio, and television stations are repeatedly broadcasting a video showing her coyly telling police that she is just a housewife and businesswoman. The clip had been seen 40,000 times on YouTube as of Thursday.
Romance allegedly united cocaine groups
Avila Beltran lived largely unnoticed in the northern cities of Guadalajara and Hermosillo until 2001. That's when police found more than nine tons of cocaine on a ship in the Pacific port of Manzanillo and tracked the shipment to her and her 39-year-old lover, Juan Diego Espinoza Ramirez — known as "the Tiger" and also wanted by U.S. authorities.
It was her romance with Espinoza Ramirez that brought together two powerful cocaine organizations, Mexico's Sinaloa gang and Colombia's Norte del Valle cartel, prosecutors say.
Officials say Avila Beltran was head of "public relations" for the Sinaloa cartel, an unprecedented role for a woman, and as such helped move cocaine from Colombia.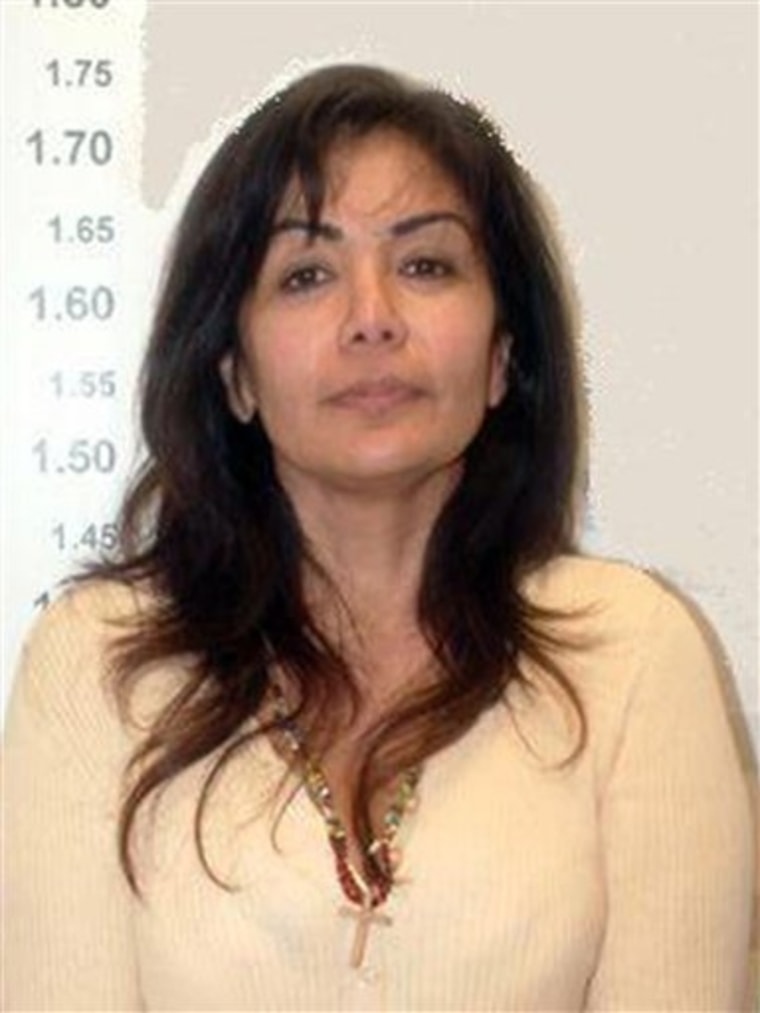 Her success was likely aided by an influential family. She is the niece of Miguel Angel Felix Gallardo, "the godfather" of Mexican drug smuggling, who is serving a 40-year sentence in Mexico for drug smuggling and the murder of DEA agent Enrique Camarena in Mexico's western Jalisco state.
Another uncle, Juan Jose Quintero Payan, was extradited to the U.S. last January on drug-trafficking charges, Assistant Federal Public Safety Secretary Patricio Patino said.
The only other woman believed to be part of a cartel's leadership is Avila Beltran's distant relative Enedina Arellano Felix, who experts say took over the Tijuana-based Arellano Felix cartel after one of her brothers was killed in a police shootout and her other brother was arrested.
Love affairs reportedly catapulted her into elite
Mexican media have said Avila Beltran had love affairs with other drug lords, as well, which helped catapult her into the elite of drug trafficking. Among the purported lovers were Ismael Zambada, a leader of the Sinaloa cartel, and alleged methamphetamine kingpin Ignacio Coronel.
She managed to stay behind the scenes until 2001. A few months after the cocaine seizure, her teenage son was kidnapped in Guadalajara and she contacted authorities for help. The size of the ransom demanded, which police said was $5 million, raised more suspicion among authorities.
Avila Beltran ended up saying she would handle the kidnapping negotiations herself. Patino said she paid $3 million for her son's safe return. She says it was less.
Avila Beltran charmed police, too
At any rate, both U.S. and Mexican authorities took a closer look and began building a case against Avila Beltran. Officers tracked her to Mexico City, where she frequented a pricey Thai restaurant and had her hair colored jet black and hands manicured in ritzy beauty shops frequented by TV stars.
More than 30 federal agents arrested her Sept. 28 as she drank a cup of coffee at a diner, but she didn't lose her poise. She charmed investigators into letting her apply makeup before police videotaped her transfer to a women's jail.
In the footage, Avila Beltran, wearing spiked heels and skintight jeans, tosses her hair and smiles to the camera while walking downstairs on the arm of a federal agent. She then laughingly makes small talk with two female guards handcuffing her.
Hours later, police also caught up with Espinoza Ramirez. He, too, smiles broadly in his mug shot.
Just a housewife, she says
In a videotape of Avila Beltran's police interrogation, she describes herself as just a housewife who also earns some money by selling clothes and renting houses.
Asked why she is in police custody, she replies with a smirk, "because there is an arrest warrant asking for my extradition."
The newspaper Milenio reports that "her diva attitude hasn't changed since she went in" jail, but now "her only luxuries are soap and a blanket."
Steve Roberts, a spokesman for the Drug Enforcement Agency, declined to discuss a U.S. extradition request that Mexican officials have confirmed, but he described Avila Beltran as "a significant drug trafficker."
That shocked Santiago Martinez, a valet parker outside one of the beauty salons used by Avila Beltran. He remembers her as a friendly customer who always asked to have her white Ford Explorer washed.
"There were some customers that I thought could be up to no good, but she never looked suspicious," Martinez said.