/ Source: Forbes Traveler.com
In 1892, Mrs. William B. Astor Jr. managed to fit 400 people into the ballroom of her Fifth Avenue mansion. The list of names that made "The 400" quickly became shorthand for the cream of New York's high-society crop. These days, with entourages padded with publicists, pals, agents and the ever-growing legion of new millionaires, limiting the A-List to 400 seems quaint. Until you consider that some of the most exclusive night spots in New York barely fit 100 people.
Just about every club lards — and lauds — itself with jargon and buzzwords. But how is it so many clubs are "exclusive," "upscale," "stylish," "intimate," "definitive," "state-of-the-art," "discerning," and "distinguished"? Does that make them exclusive? Or just ambitious? How can you tell the difference?
Many clubs arrive, thrive and die in a matter of months — if not weeks — so you need the latest intelligence. In this case, the writing on the wall is old news: Clubs that post flyers all over town won't be hosting Jay-Z or Paris Hilton anytime soon. Sure, you can check the "insider" blogs such as Down By The Hipster or Guest of a Guest, but blogs aren't exactly exclusive when anyone can read them. And don't ask the concierge; he's better-suited to wrangle up a bespoke suit at 3 a.m. than a spot on the hottest guest list. Instead, ask the trendiest bartenders you can find. They're younger, more plugged-in, and may even have side jobs at these hotspots.
The latest intel may not be enough. "The old saying with all of this is true," admits Joshua David Stein, the After Hours editor at Gawker.com, a widely popular blog chronicling New York City media and nightlife. "Nobody wants to be a part of any club that will have them." For the hottest clubs, then, smaller is better. "These are more lounges than discotheques," he says. "Ostensibly, they are low-key. Even though it's a huge production just getting in the door."
Smaller spaces mean smaller crowds, which means more personal attention. But there are downsides. Even Sean Combs — rapper, mogul, professional nightlife fixture — was turned away from the 100-person-capacity Goldbar because his posse was too large.
"And, let's be real here," says Noah Tepperberg, head of Marquee, the granddaddy of mega-clubs in New York, "if it's a small place, you're not going to see Donnatella Versace standing on a table or Lindsay Lohan going wild on the dance floor."
The smaller clubs also can't accommodate the glamorous spectacles the celebrities crave. It was a big night at Marquee when rapper Jay-Z arrived with pop star Beyoncé for a surprise debut of his latest album, American Gangster. What if they'd been turned away because the place was full?
"I didn't even know what a spectacle really was until I went to The Box," says Daniel Bartos, a 26-year-old online marketer who went to the Moulin Rouge-style club with work buddies. "A ripped shirtless guy with a glittery chest told us we were 'where dreams become reality and where fantasy blurs with vision. We welcome all your indulgences.' Then came a woman who danced naked ... It was wild." All this, at $200 a head.
Vegas is capitalizing on a history of tight lips and shaking hips with its "What happens in Vegas" advertising campaign, but not everyone is convinced. "Nothing really beats the decadent debauchery of New York," says Naomi Baria, a spokesperson for ClubPlanet.com, a website that tracks clubs across the country. "Every club in the country follows what happens in New York. Even in Miami and L.A."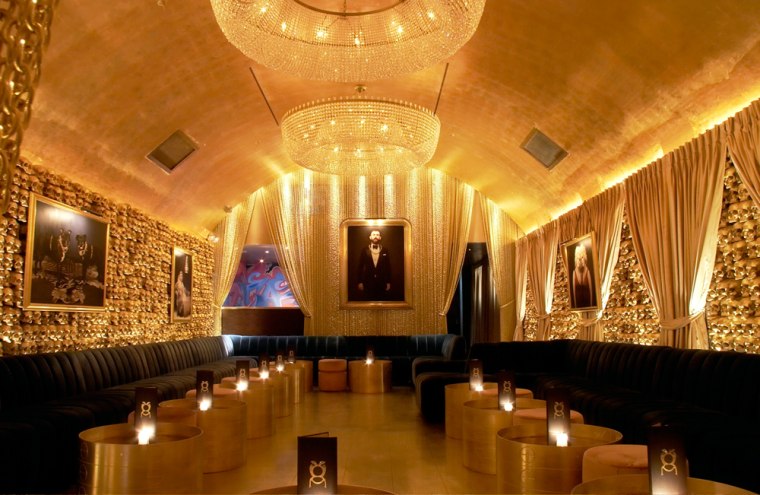 But for every celebrity-studded wonderland, there's a perfect dive bar or greasy spoon diner around the corner that no one's ever heard of it. Therein lies the challenge of defining exclusivity. Does a burly, surly doorman yelling at the crowd mean a club is hot? Or is it better to be ahead-of-the-curve and sitting alone in the next great place?
Take a look at our slideshow, and decide for yourself what kind of "exclusive" is right for you.