/ Source: Forbes Traveler.com
It's the savory yin to L.A.'s salty yang yet it's home to some of the country's wealthiest entrepreneurs and often teeming with Hollywood A-listers hoping to fly under the radar. It may come as a surprise that the liberal, artsy, boho bastion of San Francisco also caters to those seeking a premier getaway — whether it's an eco-chic overnight or culturally savvy weekend.
But first thing's first: You need a place to stay. With a cluster of sumptuous options scattered about the Union Square area, it's narrowing down the choices that's the problem. In South of Market, the St. Regis stands as one of the city's finest establishments. The façade is nothing fancy, but the doors open to reveal a chic interior, over-the-top attentiveness, and contemporary room designs that feature Mozambique wood, Bella Crema marble, Pratesi linens and original artwork. Nearby, the brand new InterContinental jazzes things up with a stunning translucent turquoise exterior and pleasing neo-Japanese interior, while its neighbor the W — with its terrace cabanas, Bliss spa and plush furniture in vivid hues like deep lilac and electric blue — epitomizes posh and stylish. Perched atop Nob Hill north of the square, the regal Fairmont has nearly 600 rooms and incomparable views of the San Francisco skyline.
If it's eco-conscious accommodation you seek, one of the city's most lauded lodging establishments, the innovative Orchard Garden Hotel, was the first of its kind in the state (and third in the country) to receive the prestigious LEED certification. With a pleasant palette of pale yellow and seafoam green, light wood furnishings and marble bathrooms, the hotel affords all high-end perks (plush robes, flat-screen TV, CD and DVD players, minibar, iPod dock), while implementing environmentally-friendly programs like an energy-control key card system, soy-based ink, chemical-free cleaning products and recycled stationary to preserve the environment.
"It's no longer mutually exclusive to be green and luxurious," says Stefan Mühle, general manager of the Orchard Garden Hotel. "Savvy business and leisure travelers choose our 'green from the inside out' hotel not only for its understated sustainability but also for its convenient location, reasonable rates, attentive staff and local, organic cuisine."
Or if you aren't satisfied with a mere suite, rent out the entire Private Apartment on the top floor of contemporary Clift Hotel. Comprising a master bedroom, two baths, a dining area with banquet table, a living room that could comfortably accommodate a small army, and incomparable views of downtown San Fran, the Clift's largest suite epitomizes comfort and style. And you won't find sterile, monotonous décor here: Done up in a purple color scheme, with dark wood, mirrored accents and white couches, the apartment is just as much a work of art as the installations discreetly scattered throughout the establishment.
Once you've checked into your hotel, it's time to begin the San Francisco culinary experience, which goes unsurpassed; the city boasts more restaurants with Michelin stars than it knows what to do with. Anyone with a foodie streak in him would be mad not to book a meal at the exquisite and inventive Michael Mina, located in the lobby of the opulent Westin St. Francis hotel. The service is impeccable, wine pairings are second to none, and added touches like mixing the tuna tartare tableside really make this American restaurant the crème de la crème.
"They say everything happens in threes, and that's certainly the case at Michael Mina. Because each dish in the six-course tasting menu is presented in a trio of deftly different renditions, you can experience up to 18 delicacies over the course of an evening. No other restaurant in the city offers such a unique dining experience," raves Matthew Poole, author of "Frommer's California."
After dinner, it's down to the Union Square area for a nightcap. An unmarked door on the corner of Jones and Ofarrell Streets opens to unveil the dimly-lit interior of Bourbon & Branch, where you're only admitted upon presenting the correct password. Anyone can make a reservation to receive the proper code for entry, but it's often necessary to do so weeks in advance. You're allotted a table for two hours — but not a second more. Forgot to call and book one? No problem. After ringing the buzzer, give the hostess the password "books," and you'll be allowed into the hidden bar room accessed by way of moving bookcase. Just don't fail to meticulously study the speakeasy's house of rules before you go: They mean business.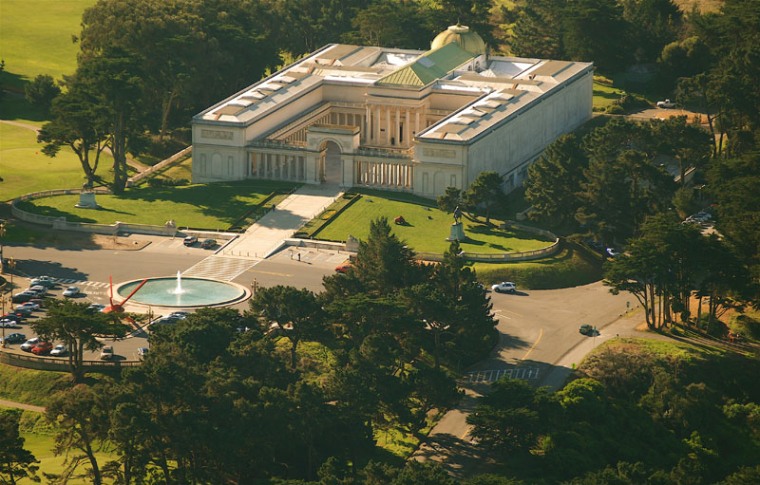 "Bourbon & Branch is a one-of-a-kind San Francisco experience that shouldn't be missed. All of the various elements — the password, intimate atmosphere, and the secret bar behind the bookshelf facade all leave you with the feeling that you're part of something unique and exclusive," reveals Sean Slinsky, a local graphic designer and web developer. "It will take me quite some time before I work my way through the extensive drink menu, but right now The Revolver and The Democrat sit atop my list of favorites."
While you could easily spend your days embarking upon one massive culinary and nightlife tour of the city, there are plenty of attractions you might want to check out instead. Aside from the standard tourist spots — Golden Gate Bridge, Yerba Buena Gardens, Chinatown, Fisherman's Wharf — San Francisco offers a number of upscale experiences. Nestled between the city and one of its bigger 'burbs, Daly City, the San Francisco Golf Club lures a very elite bunch and those whose normal days consist of billion-dollar business transactions completed over an afternoon on the green. But getting into this select establishment can be tougher than hitting a hole-in-one: Women are allowed to play on Saturdays, and certain big-name tycoons have even been turned away. Members and golf magazines both claim it's one of the country's hardest clubs to crack.
Let's not forget world-class museums. The San Francisco Museum of Modern Art is always a surefire bet, featuring permanent exhibits like photography by local-born sensation Ansel Adams and an impressive architecture and design collection that spans appliances, furniture, textiles and posters. An even more avant-garde museum is the de Young, which occupies space just across the way from the brand-spanking-new California Academy of Sciences in Golden Gate Park, and the Legion of Honor remains a somewhat hidden gem of a spot situated in the lush and verdant Presidio.
Those with insatiable adrenaline might talk a willing fisherman into toting them out to the Farallon Islands, which fall within the borders of the Red Triangle, the section of the Pacific Ocean with a disproportionately large portion of great white sharks (due to the presence of their main food source, seals, which make their homes along this particular stretch of the coast). Outdoors company Incredible-Adventures orchestrates cage diving excursions out to the islands, where you can choose to participate or just go along for the ride.
Before you return to home, one last thing you must do is explore the city from an aerial standpoint. San Francisco Helicopters will whisk you up, up and away from a private airport near SFO over the Bay, under the Golden Gate Bridge, through the Presidio, around Angel Island and Alcatraz, and across the Pacific Ocean.