/ Source: The Associated Press
An Austrian man accused of fathering his daughter's seven children as he locked her in a basement for decades pleaded guilty to incest but insisted he was innocent of murder and enslavement charges as his trial opened Monday.
Josef Fritzl wore a mismatched suit and hid his face behind a blue file folder as a judge began the proceedings under heavy security in St. Poelten, 40 miles west of Vienna.
Fritzl, 73, faces up to life in prison if convicted of murder. Incest, by contrast, is punishable by up to one year in prison. A verdict was expected by Friday in a case that has drawn worldwide media attention.
Fritzl pleaded guilty Monday to incest and false imprisonment, but only partially guilty to charges of coercion and rape. He pleaded not guilty to murder by neglect and enslavement.
Admits he had no friends
Fritzl spoke in an almost inaudible voice as he gave the judge his name and other personal details. He eventually removed the folder from his face, but sat still in the dock, clasping his hands together, and stared straight ahead.
His voice breaking, Fritzl briefly recalled his childhood and said life with his mother was "very difficult." Asked if he had friends, he said simply: "No."
Authorities say Fritzl imprisoned and repeatedly raped his daughter, Elisabeth, for 24 years in a cramped and windowless dungeon he built beneath the family's home in the western town of Amstetten. Investigators say DNA tests show he fathered her six surviving children.
Another child died in infancy, and that prompted the murder charge. Prosecutors contend the baby boy might have survived if Fritzl had arranged for medical care.
In her opening statement, prosecutor Christiane Burkheiser accused Fritzl of repeatedly raping his daughter in front of the children. Burkheiser said Fritzl didn't talk to his daughter during her first few years in captivity and that he simply came down to the cellar to rape her.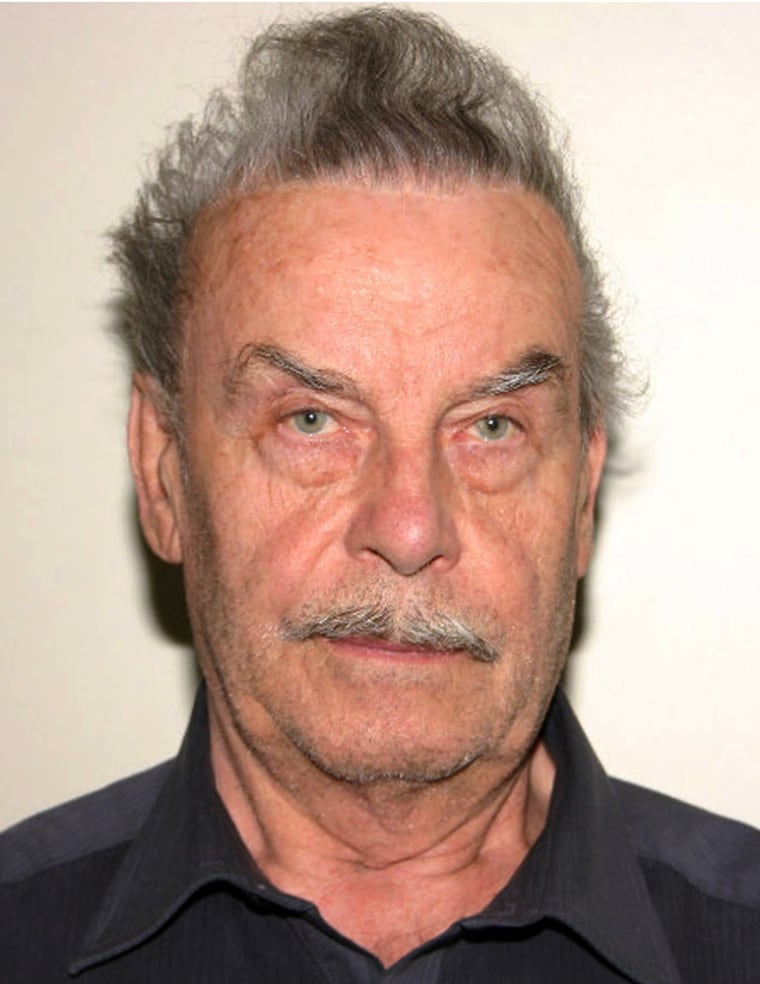 "Josef Fritzl used his daughter like his property," Burkheiser said, adding that for her first delivery he gave her an unsterilized blanket to wrap up the infant and a book of childbirth instructions — but only because Elisabeth urged him to.
She alleged that Fritzl once punished the young woman by shutting off electricity to the dungeon, and forced her to spend the first part of her captivity in a tiny space that didn't even have a shower or warm water.
"The worst was ... there was no daylight," Burkheiser said, adding it was also "incredibly humid" in the cramped space and the air was moldy and stale.
Daughter 'broken' by alleged abuse
Burkheiser said Elisabeth was "broken" by Fritzl's alleged actions and the uncertainty of her fate and that of her children.
Three of the children grew up underground in Amstetten, never seeing daylight. The other three were brought upstairs to be raised by Fritzl and his wife, Rosemarie, who apparently believed they had been abandoned.
Defense lawyer Rudolf Mayer appealed to the jury to be objective and insisted Fritzl was "not a monster," saying his client even brought a Christmas tree down to his captives, whom he considered a second family.
"If you just want to have sex, you don't have children," Mayer said. "As a monster, I'd kill all of them downstairs."
Mayer said he had no particular strategy for Fritzl's defense, but stressed that his client regretted his actions.
Court spokesman Franz Cutka said Fritzl's partial admissions of guilt on the rape and coercion counts would become clearer over the course of the proceedings. Cutka suggested it might be a defense tactic to lessen Fritzl's sentence.
Jury watches prerecorded testimony
Fritzl could face up to 20 years behind bars if convicted of enslavement and up to 15 for a rape conviction.
Cutka told reporters the eight-member jury saw parts of prerecorded testimony from Elisabeth during closed-door proceedings Monday afternoon. He declined to provide details about the content or about Fritzl's reaction, saying he was not present and that Austrian law prevented him from doing so.
On Tuesday, the court will hear more from Elisabeth's 11-hour videotaped testimony, Cutka said, adding a verdict might be possible as early as Thursday.
However, before the jury retreats to deliberate, it must also consider several reports from experts: one on Fritzl's psychological state, one on the newborn that died and one on the door leading into the dungeon.
Cutka mentioned a possible fourth report but declined to elaborate.
Security was tight in St. Poelten. Police imposed a no-fly zone above the courthouse to dissuade reporters from renting helicopters for aerial shots — and to prevent prison breaks from the jail next door where Fritzl has been in pretrial detention.
Mayer welcomed the security, saying both he and Fritzl had received threats.
As reporters lined up to enter the courthouse, a prominent Austrian comedian littered the area in front of the building with naked, bloodied dolls.
"If something like this is happening, something has to be changed on the legal level to give the victims better protection," said Hubsi Kramar, who recently produced a satirical stage show about the case.
The children, together with Elisabeth, initially recovered from their ordeal in a psychiatric clinic and then were moved to a secret location. To ensure their security and privacy during the trial, they have since returned to the clinic, where guards are on high alert.
The Associated Press normally withholds the names of victims of sexual assault. In this case, withholding Elisabeth's name by the AP became impractical when her name and her father's were announced publicly by police and details about them became the subject of massive publicity both in their home country and around the world.
None of the victims is expected to testify in court. Instead, the eight-member jury will see prerecorded video testimony from Elisabeth and from one of her brothers, Harald.
More on: Josef Fritzl